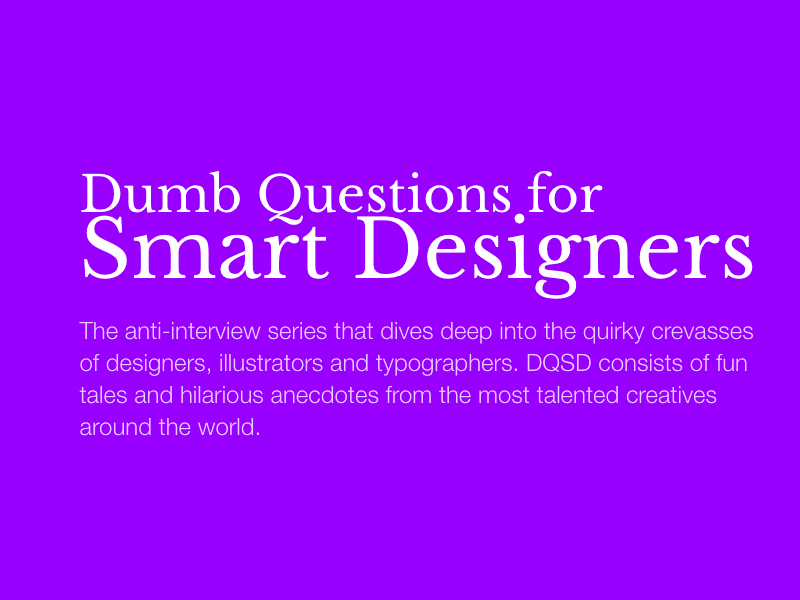 The folks at AR Design are asking the questions we all want to know… Has designer Kendrick Kidd ever seen a ghost? You'll have to check out Dumb Questions for Smart Designers to find out.
A few of our Overtime guests have answered some great questions—so make sure to check out answers by Jared Erondu, Danielle Evans, Jon Contino, Aaron Draplin, and others.
Overtime
Dribbble's audio companion. Our official podcast.
In episode 20, Dan chats with Alice Lee, an independent San Francisco-based illustrator and designer who loves drawing and telling clever stories. In this episode, Alice shares how she transitioned from product designer into illustration, the value of design systems, the pros and cons of working remotely, why she thinks of her career as a garden, and more. This episode is brought to you by FreshBooks.
Courtside
Last week's stories from the Dribbble community. To see all of our stories on designers and their work, visit Courtside.
Last week we introduced Scout, a tool for hiring managers.
Purple is associated with royalty, wisdom, balance, and divinity. Apparently, it's also associated with branding, interfaces, illustration, and visualization platforms. Check out these very purple shots in this week's Shot Block.
Who is Jon Ezell and what is he working on? Find out in this week's Timeout interview.
Jobs for Designers
What could you be working on? Below are a few of the organizations hiring on Dribbble. Check out Jobs for Designers to see the full list.
Who's New?
Please welcome our latest designers by checking out their debuts last week.
Meetups
The following Dribbble Meetups are happening soon. For the full list of upcoming meetups, visit our Meetups page.
Find more Weekly Replay stories on our blog Courtside. Have a suggestion? Contact stories@dribbble.com.