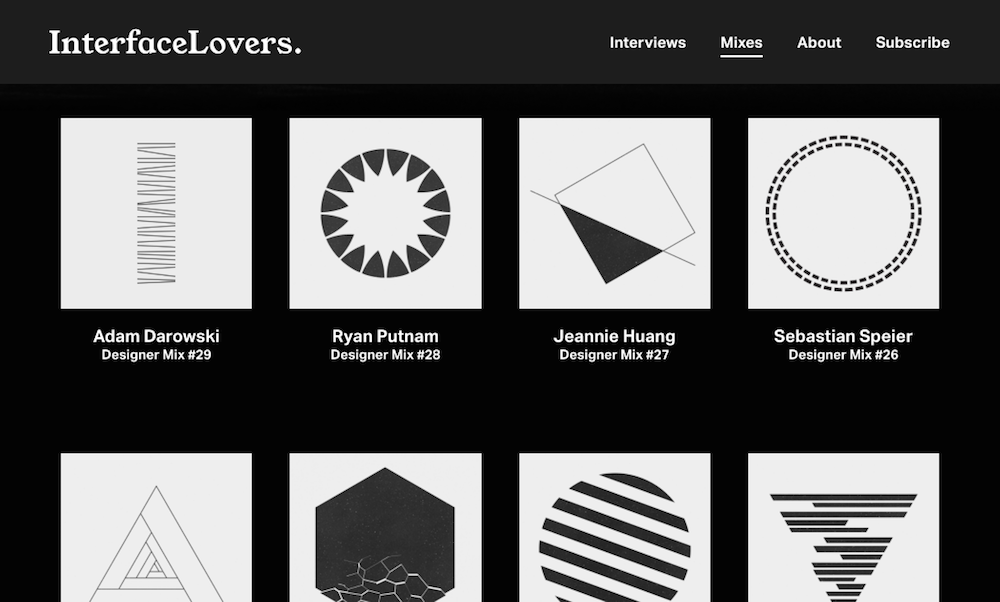 If you love interface design, you'll love Interface Lovers—an online magazine for creative professionals. Our own product designer and front-end engineer Adam Darowski was recently featured. Read the interview to find out what remote work is like at Dribbble and to see what we've been working on. There are some other excellent interviews with Dribbbble members including Helen Tran, Michael Wong, Ryan Putnam, and many more.
Spoiler alert: We're excited to have Ryan on Overtime this week. We go in depth on his creative process and serendipity in design. Subscribe now to listen as soon as it's released tomorrow.
Overtime
Dribbble's audio companion. Our official podcast.
In episode 18, Dan chats with Jared Erondu. Jared is the head of design at Lattice and he's also building a Q&A platform for designers called Playbook. Additionally, he's the co-host of High Resolution, a video series on design. In this episode we chat with Jared about why sharing knowledge is key to growing the design community, dealing with burnout, maintaining a healthy lifestyle while still getting work done, and more. A big thank you to Freshbooks for sponsoring this episode!
Courtside
Last week's stories from the Dribbble community. To see all of our stories on designers and their work, visit Courtside.
Join the wonderful folks of MyFonts, TypeCon, and the Boston design community on August 27th for a fantastic Dribbble Meetup, featuring the usual food and networking, a silent type tournament, and an analog Dribbble Playoff!
We love finding creative redesigns of books already on the shelves, as imagined by Dribbblers/bookworms. Check out just a few that we've pulled together in this week's Shot Block.
Who is Eni and what are they working on? Find out in Timeout.
Jobs for Designers
What could you be working on? Below are a few of the organizations hiring on Dribbble. Check out Jobs for Designers to see the full list.
Who's New?
Please welcome our latest designers by checking out their debuts last week.
Meetups
The following Dribbble Meetups are happening soon. For the full list of upcoming meetups, visit our Meetups page.
Find more Weekly Replay stories on our blog Courtside. Have a suggestion? Contact stories@dribbble.com.