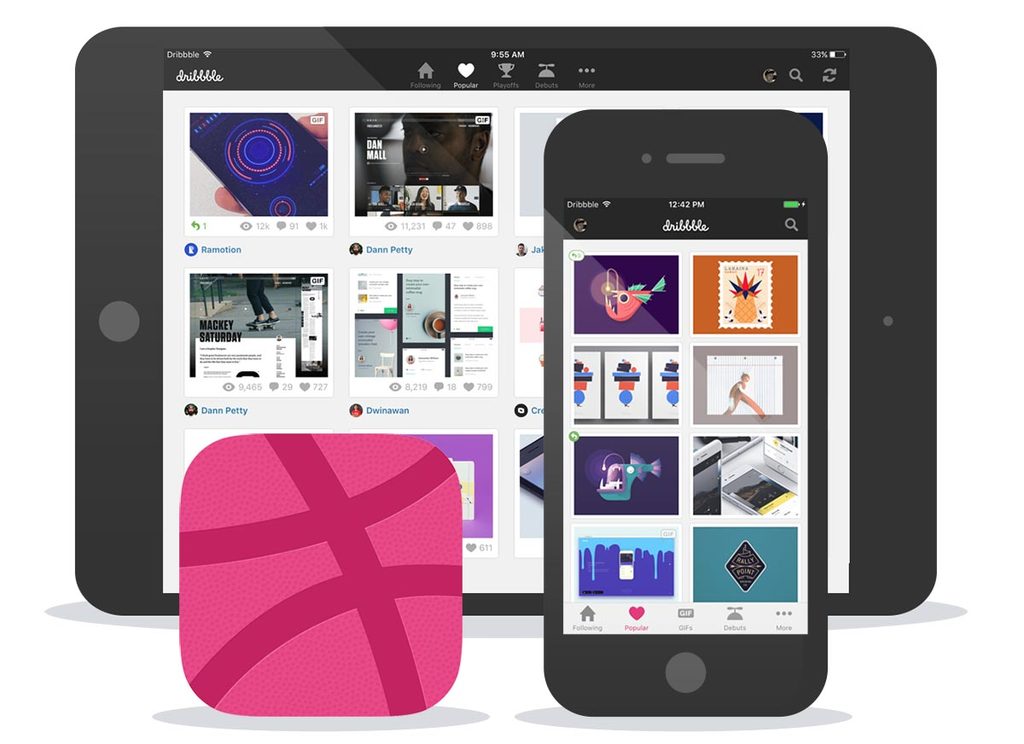 Dribbblers have asked us time and again, 'When will there be an official Dribbble app?!' We're thrilled to report that today is the day! You can now download the official Dribbble iOS app for free in the App Store.
A few highlights:
3D Touch - Quickly peek at animated GIFs right from shot streams.
Universal App with Split Screen Support - Use the app on the iPhone or iPad. Additionally, the app supports iPad split screening.
Handoff Support and Universal Links - Browse Dribbble on the go then use Handoff to view the same content when you get back to your desk. Links to dribbble.com will open directly in the app.
Spotlight Search Integration - Designer profiles and content are indexed so it's all searchable from your device's home screen.
Snappy Animations and Transitions - Nothing beats a native app for an efficient, responsive experience.
Stay tuned for upcoming releases that'll include mobile uploading, push notifications, more content from Dribbble, and Apple TV.
Read more about the app on Courtside and go download the app!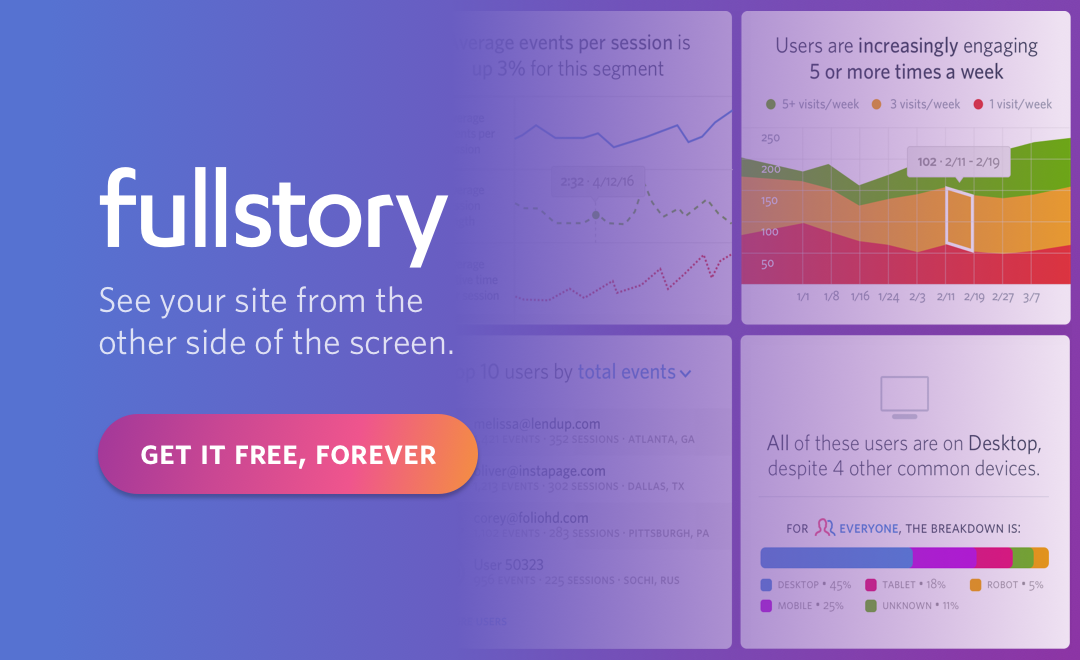 Actions speak louder than interviews. Do you know how your customers use your product?
Capture and explore every ounce of customer experience data in your product, then use our suite of powerful tools to instantly playback user sessions, visualize trends, and learn how to improve—no formal user testing required.​
Interested in sponsoring Weekly Replay? Let us know.
Overtime
Dribbble's audio companion. Our official podcast.
Our guest on Overtime episode 14 is Aaron Draplin of Draplin Design Co. In this episode, Dan and Aaron discuss dropping the jargon and talking about graphic design in normal terms, how Aaron uses Instagram, why he doesn't waste time policing the internet, why he believes everyone deserves great design, who inspires him, and the challenges of shipping merch and managing work while touring. This episode is brought to you by MyFonts.
Courtside
Last week's stories from the Dribbble community. To see all of our stories on designers and their work, visit Courtside.
We've made some updates to Pro.
We're nearing the end of our coverage of the Dribbblers who participated in 36 Days of Type.
Get to know a product and interactive designer from Format in this special Team Timeout.
Jobs for Designers
What could you be working on? Below are a few of the organizations hiring on Dribbble. Check out Jobs for Designers to see the full list.
Who's New?
Please welcome our latest designers by checking out their debuts last week.
Meetups
The following Dribbble Meetups are happening soon. For the full list of upcoming meetups, visit our Meetups page.
Find more Weekly Replay stories on our blog Courtside. Have a suggestion? Contact stories@dribbble.com.