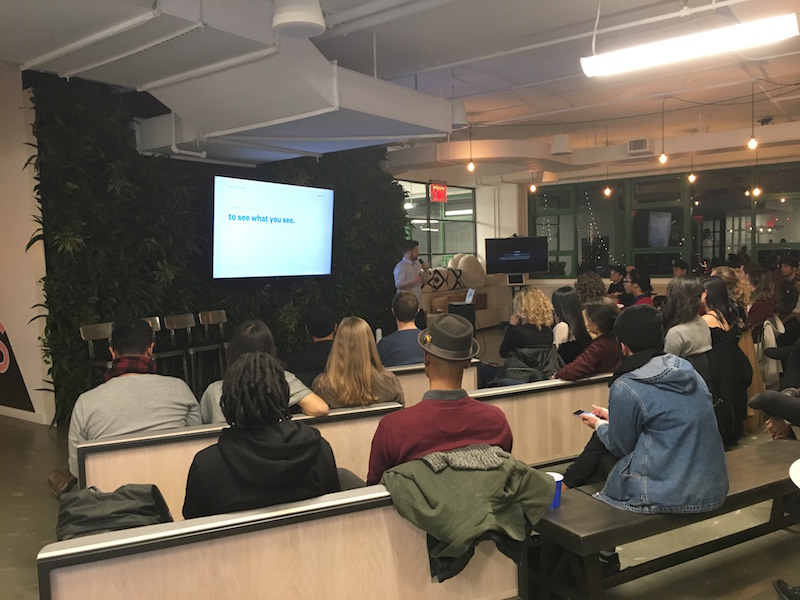 Dribbble Meetups
Dribbblers started 2017 off with a bang! Over 400 designers attended Dribbble Meetups last month. See photos and read stories from January's meetups in the latest wrap-up.
Ready to join the design community IRL? Or maybe you're looking to hire new talent for your design team? Think about hosting your own Dribbble Meetup and let us know how we can help.
Tip-off on Season 2
Psssttt…we're releasing the first episode of Overtime Season 2 tomorrow. Check out past episodes and subscribe in iTunes to have it delivered to your device.
Zarget: Analytics for designers. Settle design debates with data.
Great design provides users with a seamless experience as they navigate your site, and communicates to them. Get real-time insights on visitor click patters and optimize for a better user experience. Try Zarget for Free!
Interested in sponsoring Weekly Replay? Let us know.
Overtime
Dribbble's audio companion. Our official podcast.
In this episode, Gleb Kuznetsov shares the struggles he overcame while learning design and development in Russia, how he got his job at Fantasy, why it pays to work on side projects just for fun, and more.
Courtside
Last week's stories from the Dribbble community. To see all of our stories on designers and their work, visit Courtside.
Get to know a couple of Chewy's Creative Directors in a Team Timeout. Looking for a position where you can work with a creative team and bring your furry friend to work? Good news—Chewy is hiring!
We hope you love these love-themed shots as much as we do.
Who is Aren Vandenburgh and what is he working on? Find out in Timeout.
Jobs for Designers
What could you be working on? Below are a few of the organizations hiring on Dribbble. Check out Jobs for Designers to see the full list.
Who's New?
Please welcome our latest designers by checking out their debuts last week.
Meetups
The following Dribbble Meetups are happening soon. For the full list of upcoming meetups, visit our Meetups page.
Find more Weekly Replay stories on our blog Courtside. Have a suggestion? Contact stories@dribbble.com.