Who are you?
I'm an illustrator and designer living in the small, damp city of Eugene, Oregon. I'm in my mid-thirties, married to a nice lady and have an almost 3 year old son who's really cool but also sort of silly. I work 9-5 doing content-marketing type design stuff for an online education company and then do as much freelance illustration work as I can.
What are you working on?
Right now I'm on-hold with a couple of projects so I'm just dinking around with some personal illustration stuff. I keep a big, random, creative to-do list, so when side-work slows down I like to noodle on creative odds-and-ends.
Choose a favorite shot of yours. Why is it a favorite?
This is the center chunk of a show poster from earlier in 2016 for the singer/songwriter Jason Isbell. The show was in Atlanta, Georgia, and I was asked to incorporate a regional theme and I wanted to do something with a calm, quiet vibe that I thought would suit Jason's music well. After thinking through a couple of ideas I settled on doing a southern swamp rabbit, which I felt had the solemn, still feeling that I was after. The poster was screen printed with a 2-color overprint that wasn't too contrasty or saturated, a little old-timey, but still sort of modern. Really happy with how it turned out.
Tell us about your setup. What tools did you use to create the shot (e.g. hardware, software, pens, paper, blowtorch)?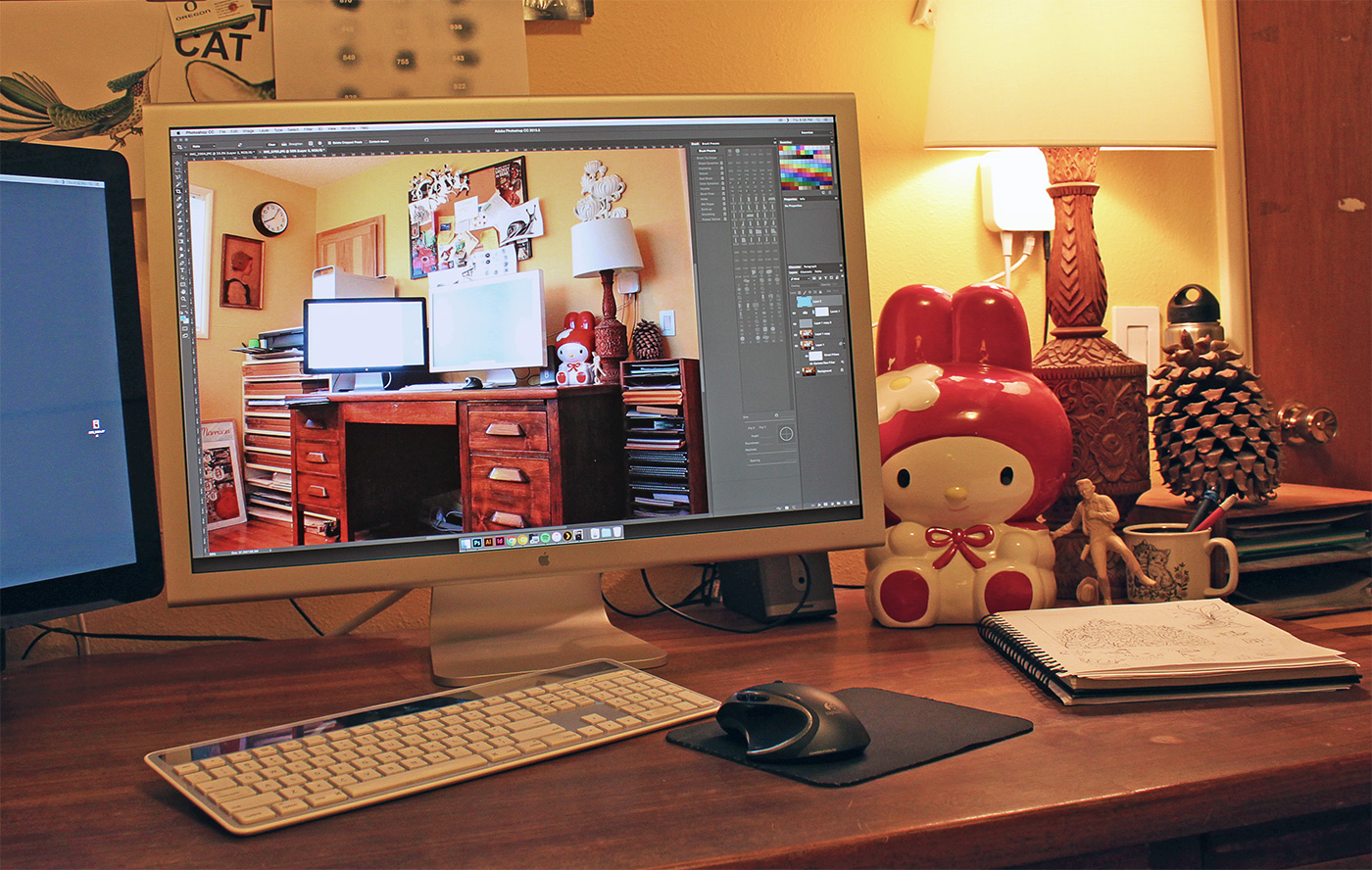 Nowadays all of my illustration projects starts out in my sketchbook with a regular #2 pencil. I do little rough drawings or thumbnails and then I take a photo with my phone. From there I usually print them out really faintly on half sheets of cardstock and do a little draw-over to make a final sketch (which is still super rough). From here I make shapes in Illustrator based on the sketch and use those shapes as a sort of paint-by-numbers in Photoshop. I used to use a Wacom tablet, attempting a sort of hand-made thing with digital tools, but lately I'm more into achieving looseness just through using imperfect pencil sketches as a blueprint for the final artwork.
Choose a favorite shot from another Player. Why do you dig it?
Brett Stenson is just so damned good - I pretty much love everything this guy does. This may or may not be his best-ever work, but I remember seeing this a while back and being really struck by it. Its simple and complicated at the same time, has a rad style, and a clever color palette.
Find Aren on Dribbble, on Twitter, and at www.arenv.com.
Find more Interviews stories on our blog Courtside. Have a suggestion? Contact stories@dribbble.com.