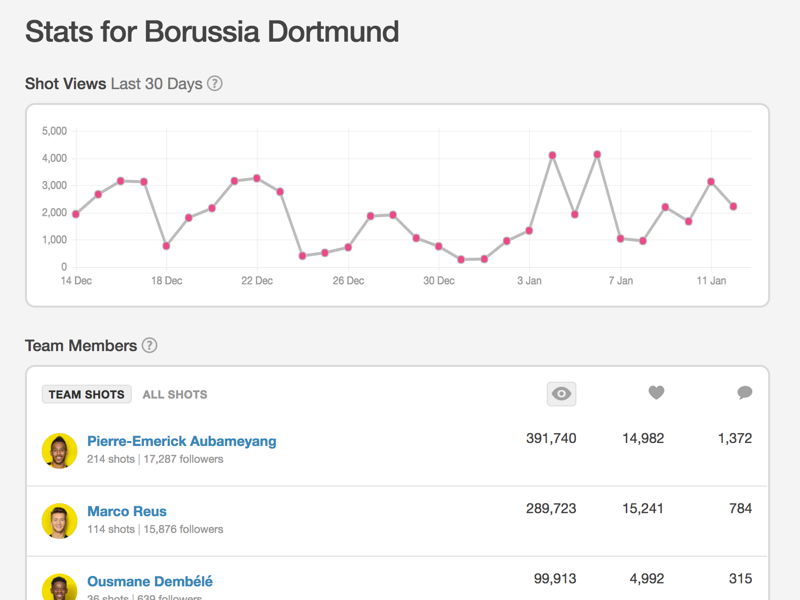 Team-ing with Data
Teams can now check their stats just like the Pros do. In addition to general team statistics, there's a roster where you can sort team members by views, likes, and comments. You can also toggle between member stats for team shots or all shots.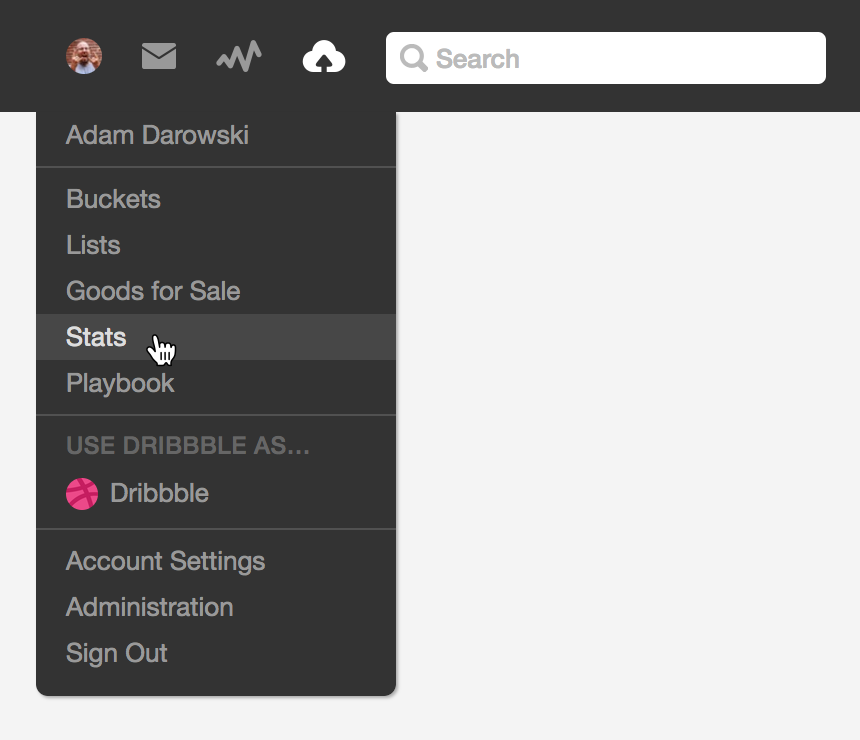 Team owners can view their team stats by acting on behalf of the team and navigating to stats.
Don't have a team on Dribbble yet? Add your design team to promote your organization's work, build a following for your products, and hire designers.
Overtime
Dribbble's audio companion. Our official podcast.
In this episode, Gleb Kuznetsov shares the struggles he overcame while learning design and development in Russia, how he got his job at Fantasy, why it pays to work on side projects just for fun, and more.
Courtside
Last week's stories from the Dribbble community. To see all of our stories on designers and their work, visit Courtside.
Who is Nathan Riley and what is he working on? Find out in Timeout!
We thought 2015 was a busy year, but things certainly didn't slow down in 2016. See the top shots from 2016, read about the products we released last year, and get all the facts and figures in the 2016 Dribbble Year in Review.
Jobs for Designers
What could you be working on? Below are a few of the organizations hiring on Dribbble. Check out Jobs for Designers to see the full list.
Who's New?
Please welcome our latest designers by checking out their debuts last week.
Meetups
The following Dribbble Meetups are happening soon. For the full list of upcoming meetups, visit our Meetups page.
Find more Weekly Replay stories on our blog Courtside. Have a suggestion? Contact stories@dribbble.com.