Who are you?
I'm based in the wonderful city of Bristol, UK (yes, it's quite near London, for my friends across the pond). I'm Design Director and Co-Founder of a little design agency called Green Chameleon. We're a multi-disciplinary team that work on a wide range of projects from brand creation through to digital campaigns, video production and anything in between.
What are you working on?
We're kicking off an exciting branding & packaging project for an exotic chocolate brand, very much in the planning and research stages. I've just wrapped up a homepage concept for an audio hardware company and am now mocking up some new campaign ideas for our long term client, Inside Asia Tours. Along with the client work we've got some exciting internal GC projects bubbling along.
Choose a favorite shot of yours. Why is it a favorite?
As a designer that made his way into the industry through the fire of forum sigs and over-textured artwork on DeviantArt, having the opportunity to design a concept that embraced texture and a bit of organised chaos was both nostalgic and challenging.
Tell us about your setup. What tools did you use to create the shot (e.g. hardware, software, pens, paper, blowtorch)?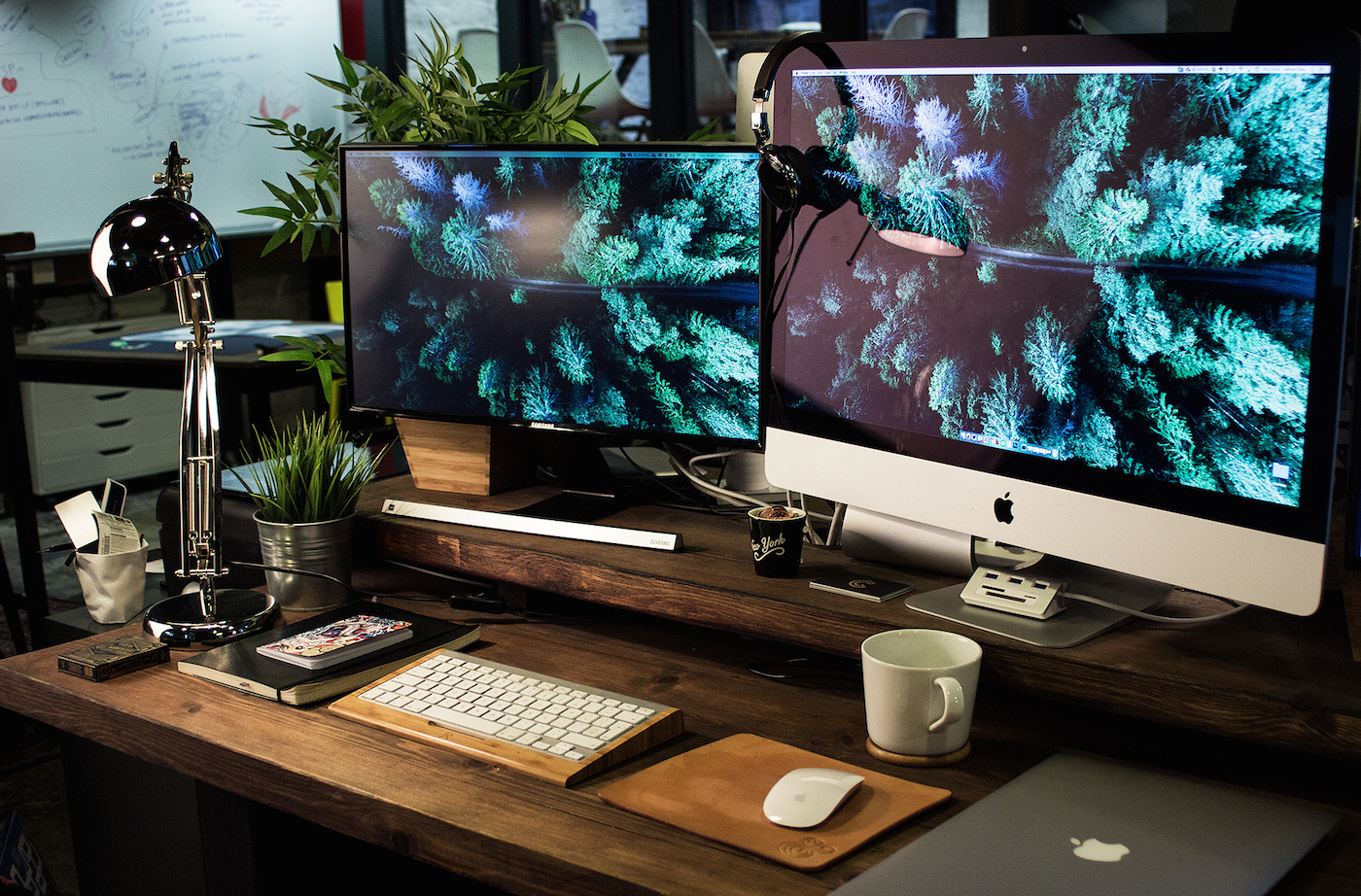 Pretty standard stuff, 27.5" iMac, Second Monitor and Sketchpad (that isn't used nearly enough as it ought to be!). I'm slowly trying stop myself from spending all my design time in Photoshop but fundamentally that's where the magic happens. Currently trying to improve my After Effects + Illustrator skills.
Choose a favorite shot from another Player. Why do you dig it?
Dat gold! ✨ In seriousness I'm a big fan of everything about this (and the majority of Chad's projects). The intricacy of the design combined with the finishing processes really hits the mark, it's nice to see a design in it's final from once in a while on Dribbble too.
Find Nathan on Dribbble, on Twitter, and at www.nrly.co.
Find more Interviews stories on our blog Courtside. Have a suggestion? Contact stories@dribbble.com.