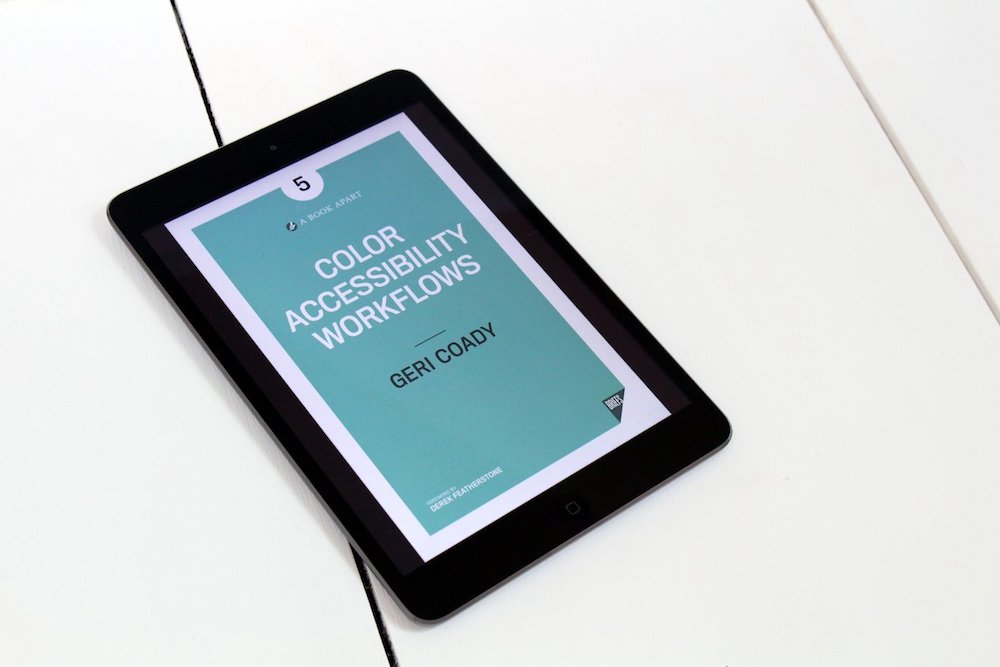 Recently, we shouted out book covers—but let's talk about what's between those pages you're reading this summer.
If you're working on a stack of professional development books—you've probably heard of A Book Apart. They publish brief books for people who make websites. Our own Dan Cederholm has had two of his books published by ABA.
Their latest release is Color Accessibility Workflows by Dribbbler Geri Coady. The book covers what color accessibility is and why it matters. Want more info? Listen to Geri talk about her book, color accessibility, and more on the Shoptalk Show and the Big Web Show podcasts.
Overtime
Dribbble's audio companion. Our official podcast.
In episode 18, Dan chats with Jared Erondu. Jared is the head of design at Lattice and he's also building a Q&A platform for designers called Playbook. Additionally, he's the co-host of High Resolution, a video series on design. In this episode we chat with Jared about why sharing knowledge is key to growing the design community, dealing with burnout, maintaining a healthy lifestyle while still getting work done, and more. A big thank you to Freshbooks for sponsoring this episode!
Courtside
Last week's stories from the Dribbble community. To see all of our stories on designers and their work, visit Courtside.
We wish we could get our hands on all the great zines that've been circulating around the Dribbbosphere, but for now this collection of shots will do just fine.
Who is Frederique Matti and what is she working on? Find out in this week's Timeout interview.
Jobs for Designers
What could you be working on? Below are a few of the organizations hiring on Dribbble. Check out Jobs for Designers to see the full list.
Who's New?
Please welcome our latest designers by checking out their debuts last week.
Meetups
The following Dribbble Meetups are happening soon. For the full list of upcoming meetups, visit our Meetups page.
Find more Weekly Replay stories on our blog Courtside. Have a suggestion? Contact stories@dribbble.com.