Timeout: Frederique Matti
Who are you?
Hi! My name is Frederique and I'm a freelance illustrator. I live in Amsterdam, a city that I really love. I was born in Breda, in the south of The Netherlands. I studied to be a digital designer but I recently decided that I wanted to do what I like doing best: Illustration.
What are you working on?
Right now I'm working on an editorial illustration, a small branding project, and icons and illustrations for enterprise software. I love being able to alternate between jobs because in my experience it helps to have some air between different tasks and assignments.
Choose a favorite shot of yours. Why is it a favorite?
My favourite illustration I did recently is this sassy lady. She's one of my sketchbook doodles and became the first of a little series. Oh, she's also available as a free wallpaper.
Tell us about your setup. What tools did you use to create the shot (e.g. hardware, software, pens, paper, blowtorch)?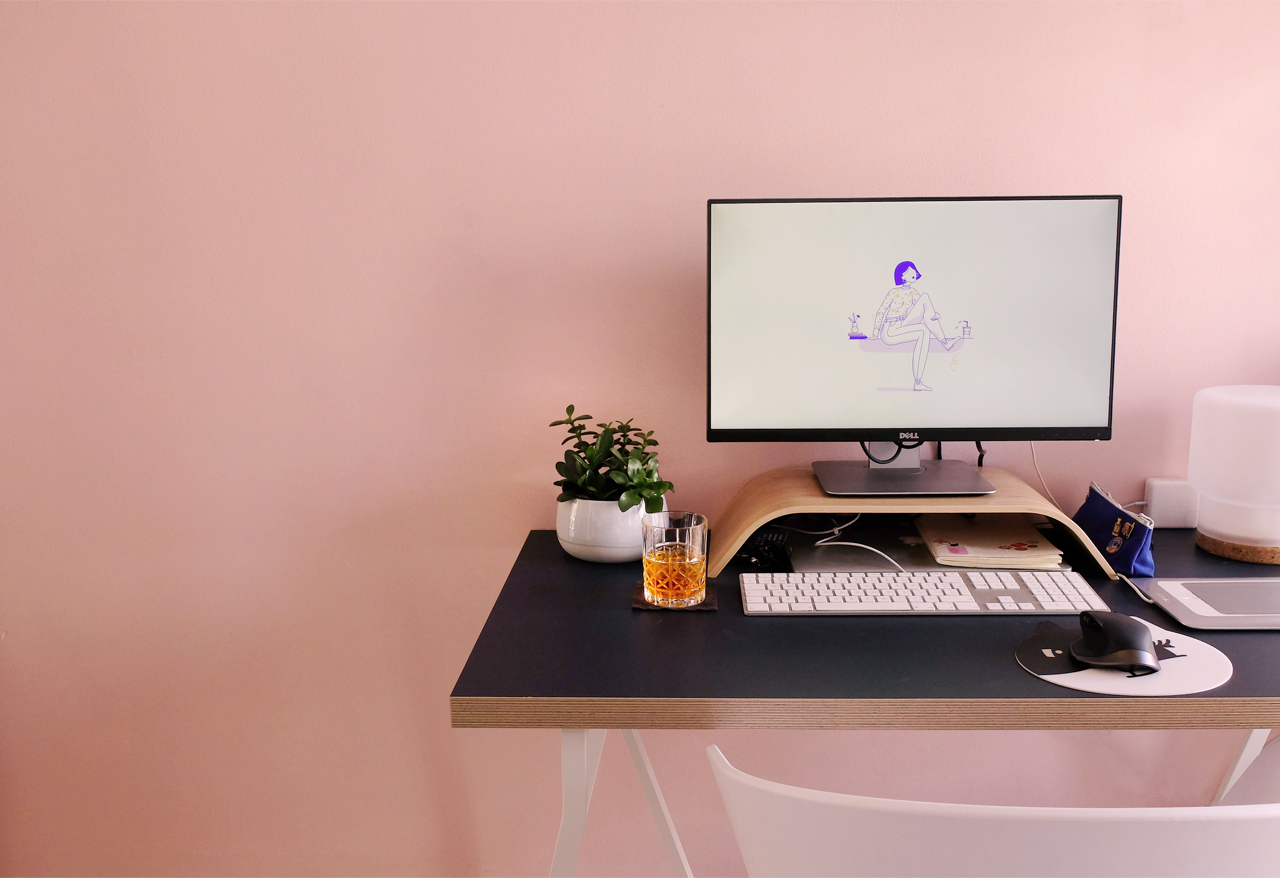 My set-up is pretty simple and portable. I have a 15" MacBook Pro, with a steady mouse (logitech MX Master) and a Dell screen. There's always a Wacom tablet around and pencils and paper. I work from a co-working space, and I also have a nice little setup in my home. I used to only work digitally, and never did actual pen-and-paper sketches, but since I've started sketching daily my work has become so much better and more organic, which I like. Also: Sketching is really fun.
Choose a favorite shot from another Player. Why do you dig it?
I really like Sarah Beth Hulver's work. I love how organic it is and the textures are amazing.
Find Frederique on Dribbble, Instagram, and at frederiquematti.com.
Find more Timeout stories on our blog Courtside. Have a suggestion? Contact stories@dribbble.com.