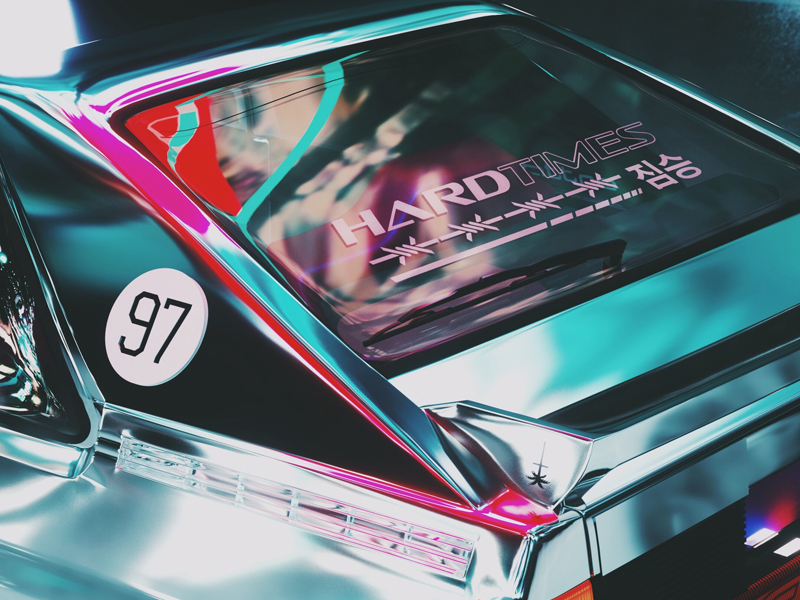 Our team is always so impressed by the 3D work shared on Dribbble. Just a quick search for #3D yields tons of incredible inspiration. If you're new to the 3D scene on Dribbble, make sure to check out work by Danny Jones, Bushra Mahmood, Timothy J. Reynolds, and Flavio Montiel.
Whether you're using Cinema 4D, AutoCAD, Adobe's Project Felix, or other software—there's a lot to learn if you're just starting out. One of the 3D pioneers on Dribbble, Devon Ko, is helping designers get started with 3D with her new project 3D for Designers.
3D for Designers' mission is to connect the design community with 3D and emerging technologies that are paving the future of art, style, and technology. Check out the Instagram account featuring mind-boggling work from 3D designers and sign up for updates.
Want to hear how Devon got started got started in 3D? Listen to a throwback episode of Overtime to hear Devon describe the process behind her first 3D project—a music video for Tweedy.
Overtime
Dribbble's audio companion. Our official podcast.
In our latest Overtime episode, Dan chats with Linda Eliasen—a designer, illustrator, art director, and all-around creative. Linda currently freelances in NYC, but before that, she worked at Ueno, Dropbox, Mailchimp, and Squarespace. In this episode, she shares her illustration workflow, a story about puppets, and what it's like to try something new. A big thank you to SiteGround for supporting Overtime.
Courtside
Last week's stories from the Dribbble community. To see all of our stories on designers and their work, visit Courtside.
It's that time of year again when thousands of creative and tech professionals redesign their personal portfolio sites as part of May 1st Reboot!
Who is Amanda Sandlin and what is she working on? Find out in Timeout.
Jobs for Designers
What could you be working on? Below are a few of the organizations hiring on Dribbble. Check out Jobs for Designers to see the full list.
Who's New?
Please welcome our latest designers by checking out their debuts last week.
Meetups
The following Dribbble Meetups are happening soon. For the full list of upcoming meetups, visit our Meetups page.
Find more Weekly Replay stories on our blog Courtside. Have a suggestion? Contact stories@dribbble.com.