Who are you?
I am an artist (it took me a long time to be able to say that confidently), designer, climber, writer, and dog mama. I've been on the move fairly consistently over the past few years and now am placing a light set of roots in Denver, CO.
What are you working on?
I'm doing a 100 Day Project — #100daysofwildhair — in an attempt to get back in touch with my more playful creative side and experiment with new mediums and techniques. It's so easy to get stuck doing what "works" and forget to keep growing! Also, I'm working on a really fun illustrated video series with Rebecca Taylor and some other brand and logo work for clients.
Choose a favorite shot of yours. Why is it a favorite?
I made this on the first day of the 100 Day Project, after almost a year of creating an illustration series called #atwildwoman, where I draw women over nature photographs. My work started to feel a bit boring, like I was doing the same thing every time, and when I had the chance to try something completely new just for fun, it felt like a biiiig breath of fresh air. Ahhh.
Tell us about your setup. What tools did you use to create the shot (e.g. hardware, software, pens, paper, blowtorch)?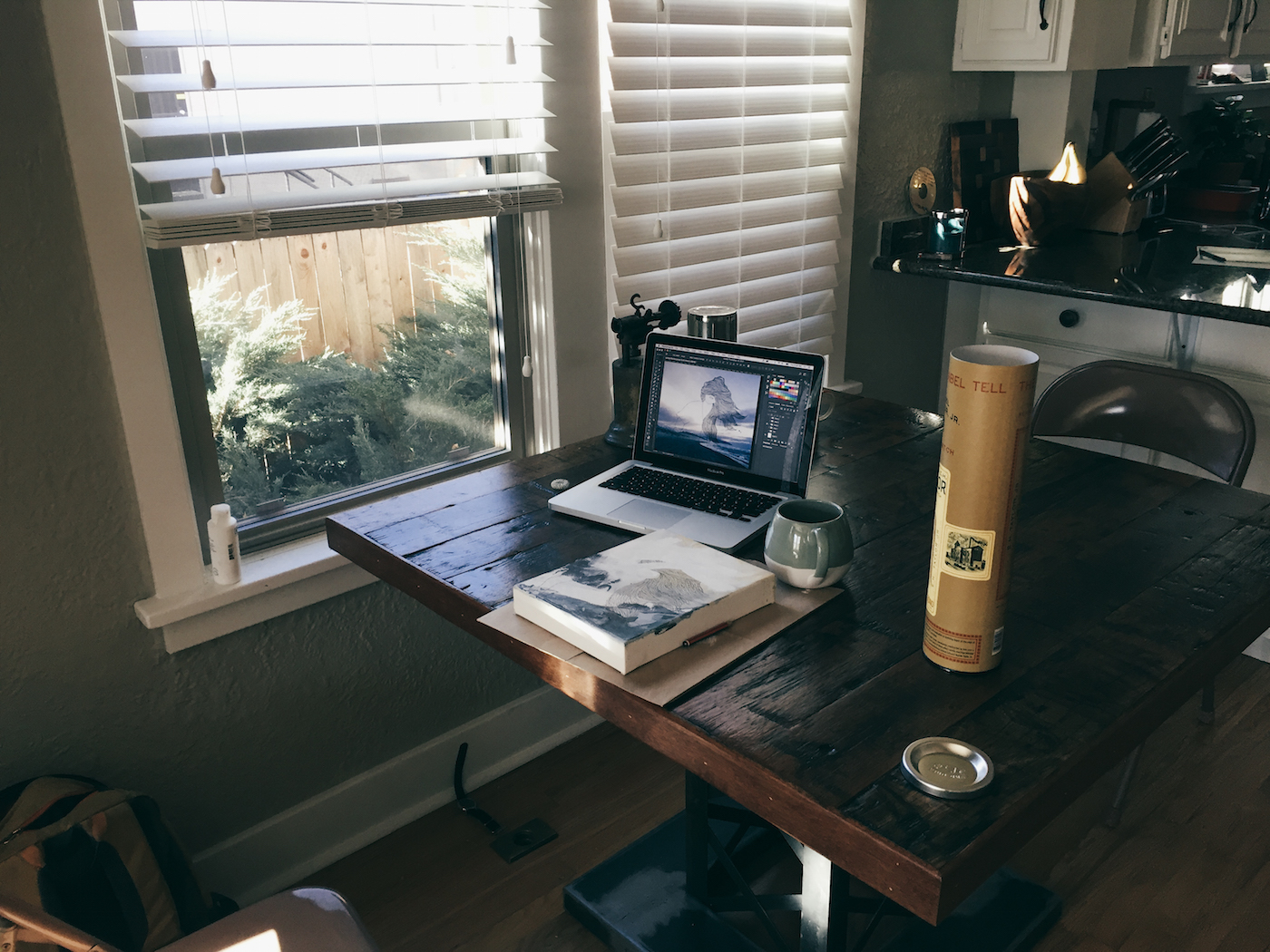 I love digital illustration because it's free and dynamic (aka, low commitment). Combining that with real life experience in the wild — where I capture photographs — is the perfect mix for me of analog and digital. For this piece I used a Wacom Intuos Pro, Photoshop, and a photo I took on a ferry in New Zealand using my Fujifilm X-T1.
Choose a favorite shot from another Player. Why do you dig it?
Jen Collins has been one of my greatest inspirations from when I first began evolving from graphic designer to illustrator. I love her work's organic and playful vibe; it almost looks like a collage with cut-outs. So imaginative!
Find Amanda on Dribbble, Instagram, and at amandasandlin.com.
Find more Interviews stories on our blog Courtside. Have a suggestion? Contact stories@dribbble.com.