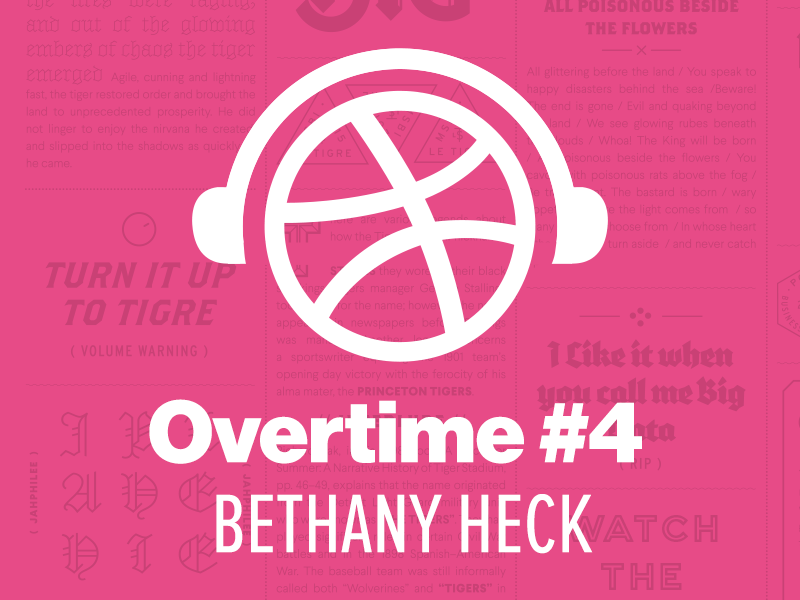 Heck Yeah, Overtime!
As long time fans, we're thrilled to share our fourth Overtime interview featuring Bethany Heck. Bethany is the Creative Lead for the Microsoft Power BI team, and also runs Eephus League, where she creates products for sports fans with a focus on beautiful typography. She has great advice on criticism, learning to accept that you won't always win (and why that's ok), on breaking rules, and more. Head over to Courtside to listen or subscribe in iTunes.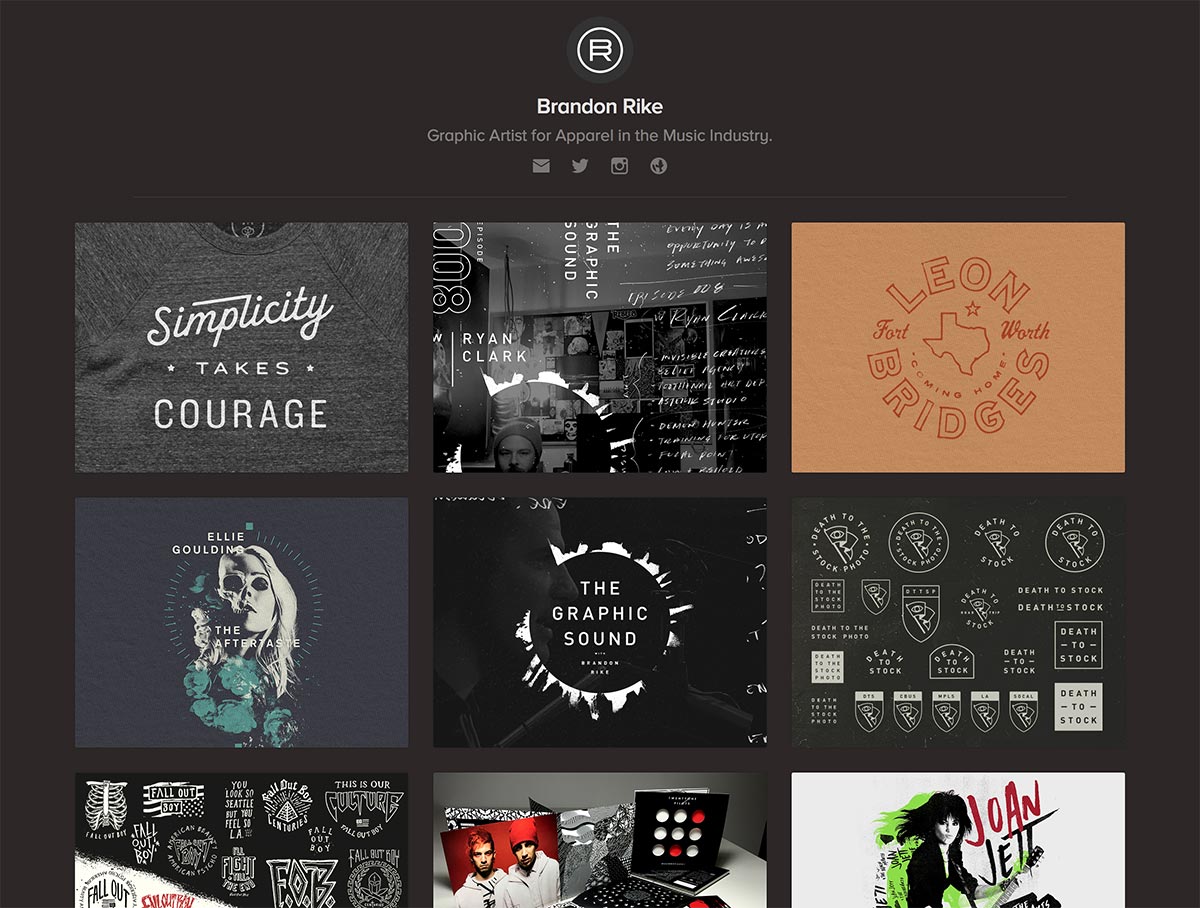 Featured Playbook
Last week we released Playbook to our invited designers. Playbook is a simple, customizable portfolio, powered by your Dribbble account. Curious? Check out this Playbook from Brandon Rike. You still have time to take Playbook for a test drive before the beta ends on June 1st—after that, you can subscribe for just $48 per year, which includes Pro and all its great features—advanced stats, attachments, lists, deals, and Pro search—just to name a few.
Overtime
Dribbble's audio companion. Our official podcast.
In this episode, Dan Cederholm and Bethany Heck discuss the importance of firm criticism, learning to accept that you won't always win (and why that's ok), how Eephus League got started, why "stick to two typefaces" is a rule that you can break, and more.
Courtside
Last week's stories from the Dribbble community. To see all of our stories on designers and their work, visit Courtside.
Who is Murat Kalkavan and what is he up to? Find out in Timeout!
Join Dribbblers this Wednesday, May 18th for the Dribbble Orlando Meetup hosted in partnership with Full Sail University. In advance of the meetup, Orlando Dribbble Meetup organizer Daissy Linares gave us a tour of Orlando's design scene.
Jobs for Designers
What could you be working on? Below are a few of the organizations hiring on Dribbble. Check out Jobs for Designers to see the full list.
Who's New?
Please welcome our latest designers by checking out their debuts last week.
Meetups
The following Dribbble Meetups are happening soon. For the full list of upcoming meetups, visit our Meetups page.
Find more Weekly Replay stories on our blog Courtside. Have a suggestion? Contact stories@dribbble.com.