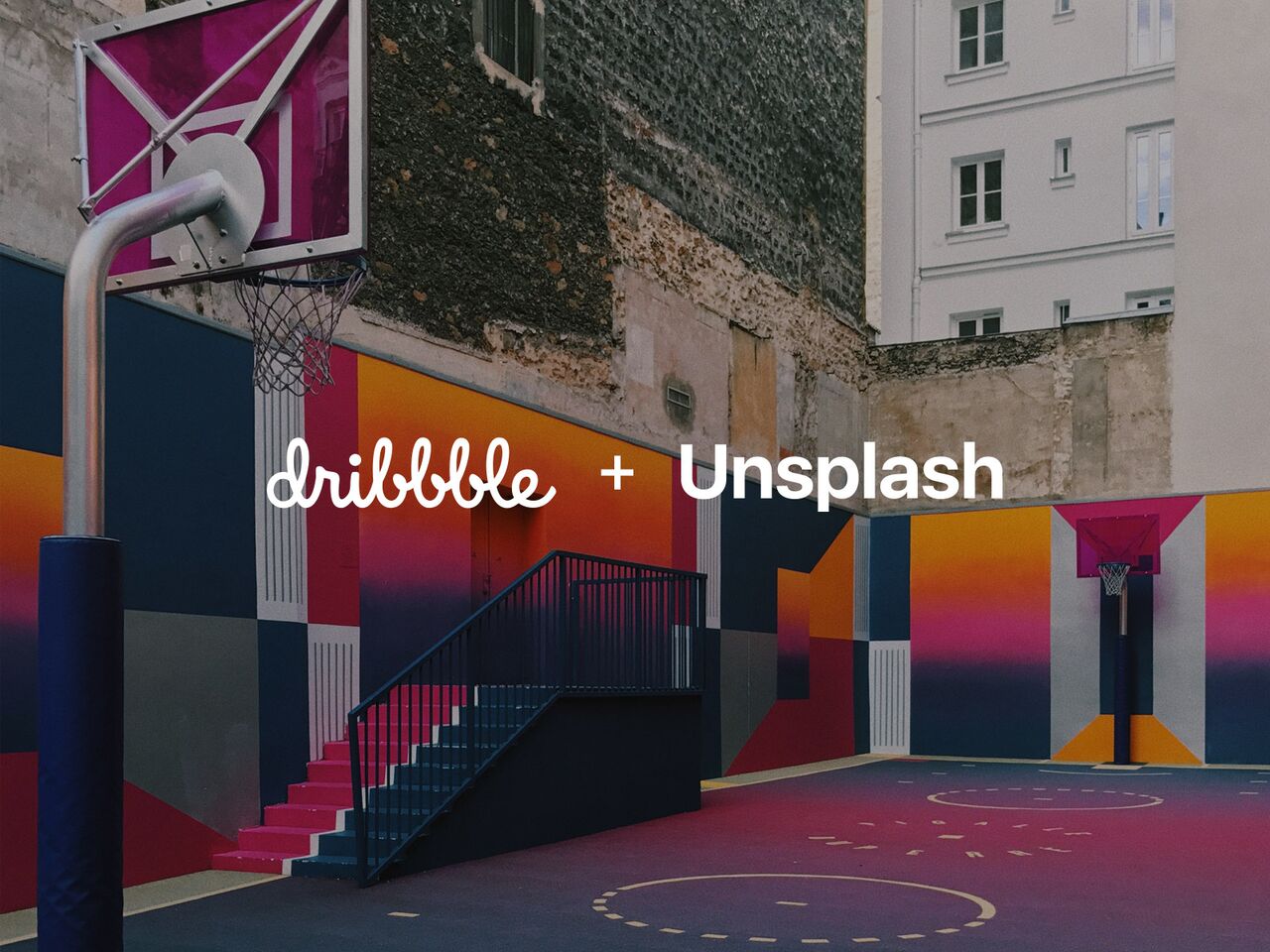 Photo by Ilnur Kalimullin via Unsplash.
Dribbble is partnering with the folks at Unsplash to create a special Hoop Dreams collection of photos. Unsplash is a wellspring of beautiful, free photos brought to you by the world's most generous community of photographers, dedicated to helping designers find photos for personal and commercial projects alike.
Submit your basketball-themed photos to contribute to this super helpful, free design resource, and be sure to check the "Dribbble" option during the Collabs section of the submission process! Submit by February 20th and be sure to check out the Photo Submission Guidelines.
Overtime
Dribbble's audio companion. Our official podcast.
Season 3 of Overtime is here! In this episode, we find out what pizza and Dribbble have in common, how Andy transitioned from illustration to podcasting, and the secret to Creative Pep Talk's success. Andy also shares how to "find your gift," what he thinks all creative people have in common, how to embrace change when it comes to your career, his hope for the creative future, and much more. This episode is brought to you by Wix.
Courtside
Last week's stories from the Dribbble community. To see all of our stories on designers and their work, visit Courtside.
Jobs for Designers
What could you be working on? Below are a few of the organizations hiring on Dribbble. Check out Jobs for Designers to see the full list.
Who's New?
Please welcome our latest designers by checking out their debuts last week.
Meetups
The following Dribbble Meetups are happening soon. For the full list of upcoming meetups, visit our Meetups page.
Find more Weekly Replay stories on our blog Courtside. Have a suggestion? Contact stories@dribbble.com.