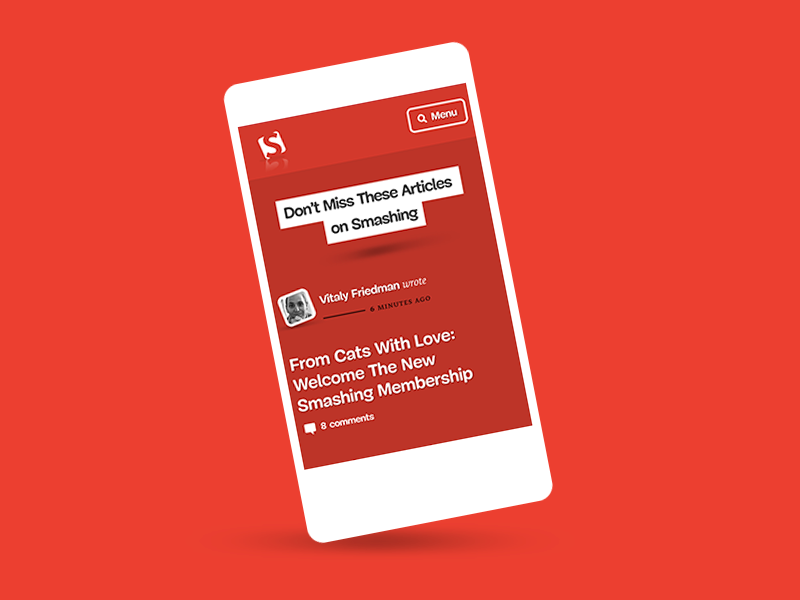 The team at Smashing Magazine just launched a brand new website with help from Dan Mall and SuperFriendly. Read a letter from Smashing Magazine founder Vitaly Friedman on all the updates and check out Dan's Project on Dribbble.
Overtime
Dribbble's audio companion. Our official podcast.
In this episode, we talk to Vlad Magdalin about the origin of Webflow, it's unique position in the market of web design tools, the current state of web design tooling, why democratization of web design is a good thing, and more.
Courtside
Last week's stories from the Dribbble community. To see all of our stories on designers and their work, visit Courtside.
We're back with our 5th annual Dribbble Gift Guide for those celebrating the holidays!
Who is Brazilian graphic designer and illustrator Tayrine, and what's she been up to? Find out in her Timeout interview.
Jobs for Designers
What could you be working on? Below are a few of the organizations hiring on Dribbble. Check out Jobs for Designers to see the full list.
Who's New?
Please welcome our latest designers by checking out their debuts last week.
Meetups
The following Dribbble Meetups are happening soon. For the full list of upcoming meetups, visit our Meetups page.
Find more Weekly Replay stories on our blog Courtside. Have a suggestion? Contact stories@dribbble.com.