Who are you?
Hi! I'm Graphic Designer and Illustrator from Brazil. I've worked with branding for a few years and now I'm dedicated to my projects as an illustrator. I love to create things with my own hands and try new techniques. Embroidery is my most recent passion and when I have some free time I like to play with paper cutting. My favorite materials for illustration are watercolor, gouache and also Photoshop, where I make all my digital illustrations. Also, I am a Pinterest addict where I love to collect and share all things that inspire me.
What are you working on?
Right now I'm a designer in a Package design agency and doing some freelance projects.
I'm currently working on creating some Snapchat geofilters focused on the days of the week for Brazilian users. This has been a really cool project where I create custom lettering and illustrations for the Snapchat team.
Choose a favorite shot of yours. Why is it a favorite?
I especially like this project because it was a very free and fun creative process compared to other work. The final composition and the colors ended up pleasing me very much, and I want to continue to improve within this style in my future illustration projects.
Tell us about your setup. What tools did you use to create the shot (e.g. hardware, software, pens, paper, blowtorch)?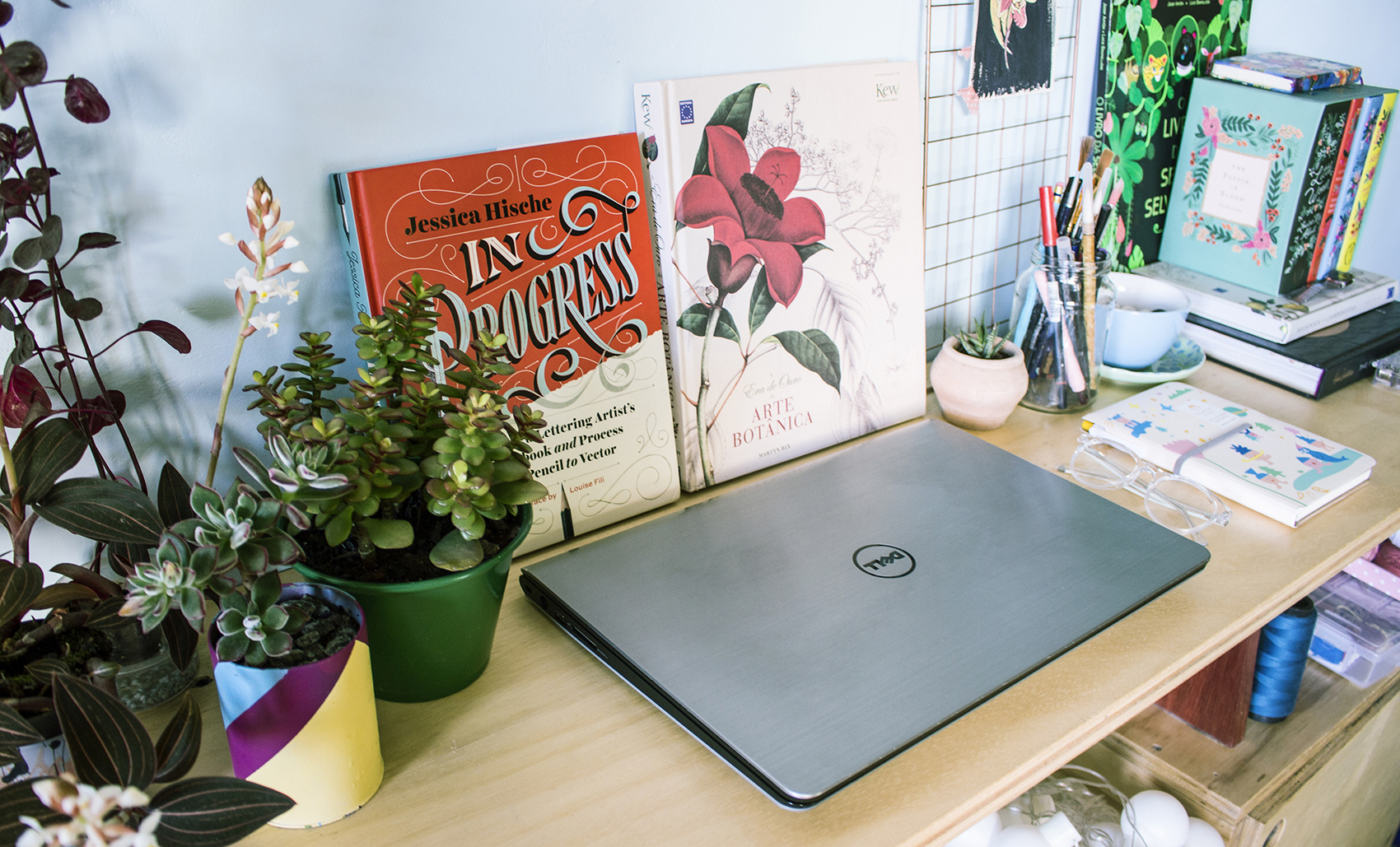 I like to do simple drawings in my sketchbook so I can experiment several ideas quickly. When I chose a direction to begin with, I start working in Illustrator and Photoshop, but I always have art supplies like gouache and colored pencils close at hand.
Also plants. Those inspire me a lot.
Choose a favorite shot from another Player. Why do you dig it?
I'm a big fan of Leena Kisonen's work and how she uses simple shapes and an amazing color pallet in all her projects. This shot blows me away.
Find Tayrine on Dribbble, Instagram, and tayrine.com.
Find more Interviews stories on our blog Courtside. Have a suggestion? Contact stories@dribbble.com.