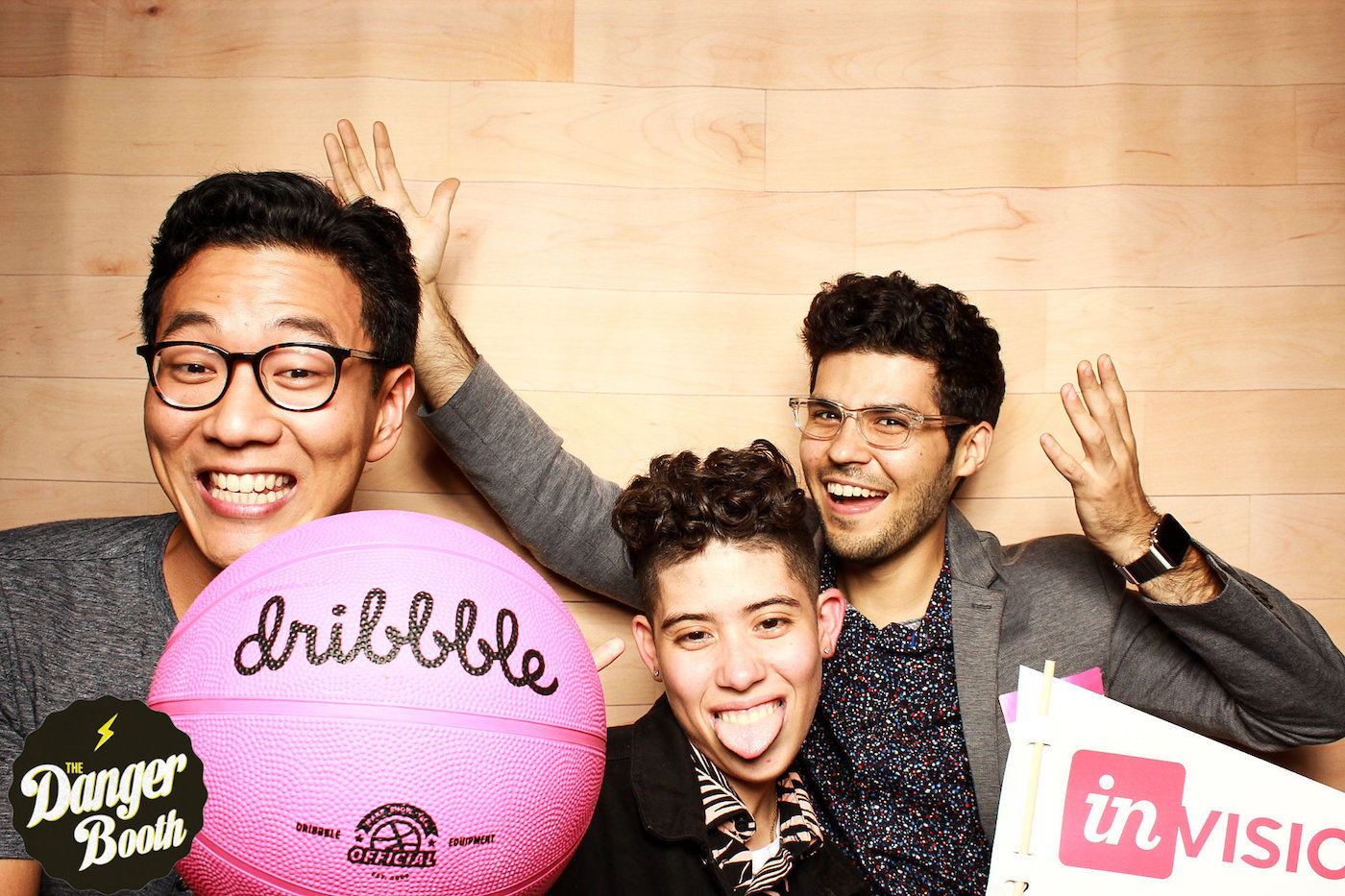 Photo courtesy of Dangerbooth and InVision
Everyone got a sneak peek at our new pink Dribbble branded basketballs when Dann Petty publicly attempted to dunk the miniature size, but after their official public debut at Hang Time Boston earlier this month, the requests came flooding in.
Well, good news! Real live Dribbble basketballs are officially up in our shop and available for purchase. We've stocked both regulation and miniature sizes for all of your dunking needs. We want to see your best shots! Use #dribbbledunk to show us what you got.
Overtime
Dribbble's audio companion. Our official podcast.
Meg Lewis is a designer and founder of Ghostly Ferns—a family of freelancer BFFs. She also founded Fool Proof—a coworking space to support creativity in Minnesota. She's also a really nice person. In this episode, Meg tells us about her recent move to Minnesota, why she started a coworking space, the importance of working with friends, why you should be yourself when working with clients, personal branding, and much more. Thanks to FreshBooks. for supporting Overtime.
Courtside
Last week's stories from the Dribbble community. To see all of our stories on designers and their work, visit Courtside.
September was a busy month for Dribbble Meetup organizers! With 15 events spanning 13 countries, several smaller gatherings brought together over 600 designers. Check out the details!
Every year, thousands explore ink as a medium and work on developing the creative habit by participating in Inktober, 31 days of 31 ink drawings. Check out some examples from these committed Dribbblers in Shot Block.
Who is Sofie Nilsson and what is she working on? Find out in this week's Timeout.
Jobs for Designers
What could you be working on? Below are a few of the organizations hiring on Dribbble. Check out Jobs for Designers to see the full list.
Who's New?
Please welcome our latest designers by checking out their debuts last week.
Meetups
The following Dribbble Meetups are happening soon. For the full list of upcoming meetups, visit our Meetups page.
Find more Weekly Replay stories on our blog Courtside. Have a suggestion? Contact stories@dribbble.com.