Tons of our community members host Dribbble Meetups every year, but last Wednesday, hundreds of designers, including the entire Dribbble team, met in Boston for our inaugural Hang Time event.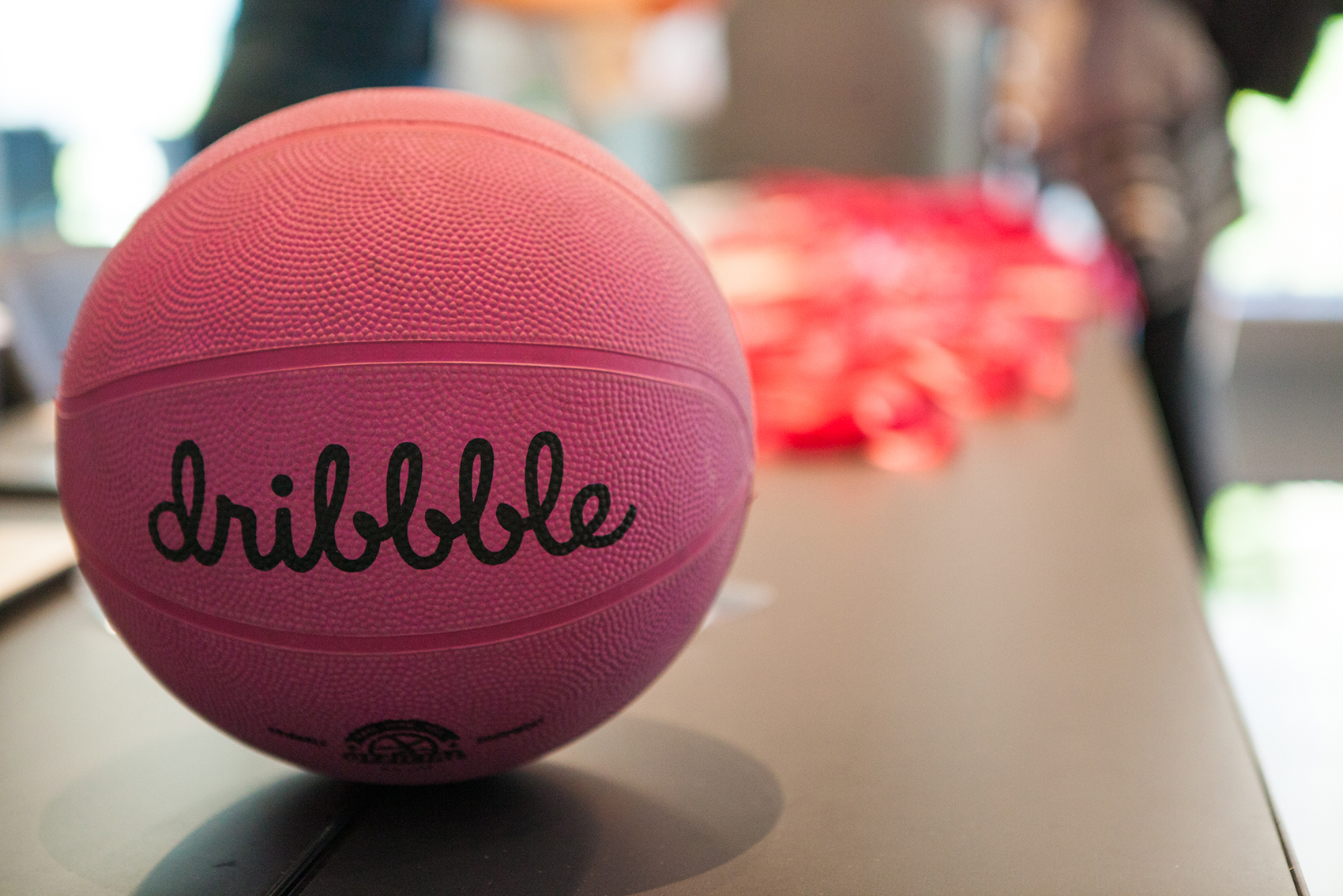 The full-day conference took place at Aloft Boston Seaport, and saw incredible speakers such as Kelli Anderson, who highlighted the magic all around us to be used for inspiration, followed by Ash Hewson's eye-opening overview of Affinity. Danielle Levite outlined how InVision views effective design as a team sport, Debbie Millman, reminded us why Design Matters, Dan Mall opened our eyes to the true value of apprenticeships, and we ended the day with Jon Contino busting all the myths of having a design career (note: the video below contains some NSFW language and themes.)
Jon Contino - Burn the Witch: Confronting the Myths of a Life in Design from Dribbble on Vimeo.
Linda Eliasen, Datrianna Meeks, Geoff Scott and Dan Fleming were our insightful panelists on the topic of Growing your Career, moderated by our own Director of Business Development and Marketing, Michael Sacca. Sam Pede, Dribbble's lead product designer moderated the discussion on Unlocking Creativity with Amy Parker, Emily Dumas, Aaron Tenbuuren, and Erik Weikert.

The After-Party
With the sun setting and our hair let down, we packed the house at Coppersmith for an epic after-party. With tables full of swag, a photobooth from Danger Booth brought to us by InVision, drink tickets for all, and a live taping of Overtime with Ethan Marcotte of the Responsive Web Design podcast, things got real fun real fast. We also had Megan Riley and Chris DeLorenzo set up shop with prints and more for sale, and speaker Kelli Anderson brought along her new incredible book to peddle as well.

A huge thanks again to all of our amazing sponsors: Affinity, InVision, Brandcast, Flow, DraftKings, Prolific Interactive, Lingo, Iconfinder, Justworks, Adobe, IDEO, Proto.io, Sketch, Sticker Mule, Stocksy, Moo, and SiteGround.
We couldn't have asked for a more enriching experience among better company, so thanks again to everyone who came to hang.
Find more Hang Time stories on our blog Courtside. Have a suggestion? Contact stories@dribbble.com.