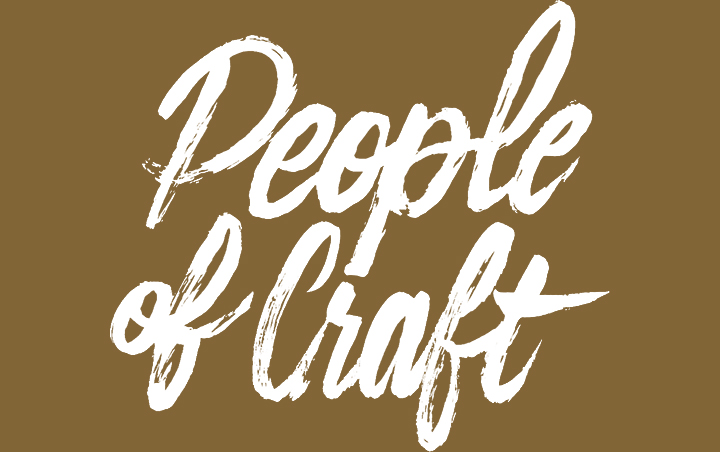 It's the unfortunate case in many industries that some voices in the design world consistently go unheard or under-heard— namely people of color, LGBTQ folks and those with non-binary gender identification and expression, and women. There are a lot of companies, organizations, and individuals doing their part to better listen to and underline these groups, and one of our recent favorite resources is People of Craft.
Created by Amelie Lamont and Timothy Goodman, People of Craft is a simple showcase of all types of creatives of color, including designers, artists, illustrators, letterers, developers, and more.
Be sure to check out the remarkable work highlighted through this project, submit your own work to be featured by emailing peopleofcraft@gmail.com, and check out the other incredible showcases such as Women Who Draw.
Overtime
Dribbble's audio companion. Our official podcast.
In episode 22, Dan chats with icon designer Louie Mantia. Louie is a co-founder of Parakeet—a small design studio with a concentration on icons, logos, illustrations, and emoji. In this episode, Dan and Louie chat about getting inspired by Disney, bringing fun back to app icons, typeface vs icon design, advice for new designers, and more. This episode is brought to you by FreshBooks.
Courtside
Last week's stories from the Dribbble community. To see all of our stories on designers and their work, visit Courtside.
Fashion, function, maybe a nice wall hanging? Check out these Dribbbled 'danas in Shot Block.
The question isn't what do we love about working here, it's what don't we love! Read all about the fantastic benefits of being employed at Dribbble.
Jobs for Designers
What could you be working on? Below are a few of the organizations hiring on Dribbble. Check out Jobs for Designers to see the full list.
Who's New?
Please welcome our latest designers by checking out their debuts last week.
Meetups
The following Dribbble Meetups are happening soon. For the full list of upcoming meetups, visit our Meetups page.
Find more Weekly Replay stories on our blog Courtside. Have a suggestion? Contact stories@dribbble.com.