Who are you?
I am a freelance designer and an illustrator living in the beautiful city of Istanbul, Turkey. I'm married, with a daughter whose name is Derin. I am a person who loves to discover new things, is inspired by nature, and who likes to try new styles in design. I usually do motion graphics, icons, illustrations and mobile game UI design. I studied chemical engineering but I chose to be a designer. I am one of those guys who do the job that they love now.
What are you working on?
I'm currently working on a motion graphics project for a Canada based company and an illustration series for social platforms of a local company. I am also working on exploring new styles for my illustrations and designs. I like exploring new styles and changing things up regularly.
Choose a favorite shot of yours. Why is it a favorite?
I like this shot because I drew it in a just a few minutes, and surprisingly it became popular at once. Sometimes little details and ideas lead to great results. We should not ignore our ideas, even if they seem worthless.
Tell us about your setup. What tools did you use to create the shot (e.g. hardware, software, pens, paper, blowtorch)?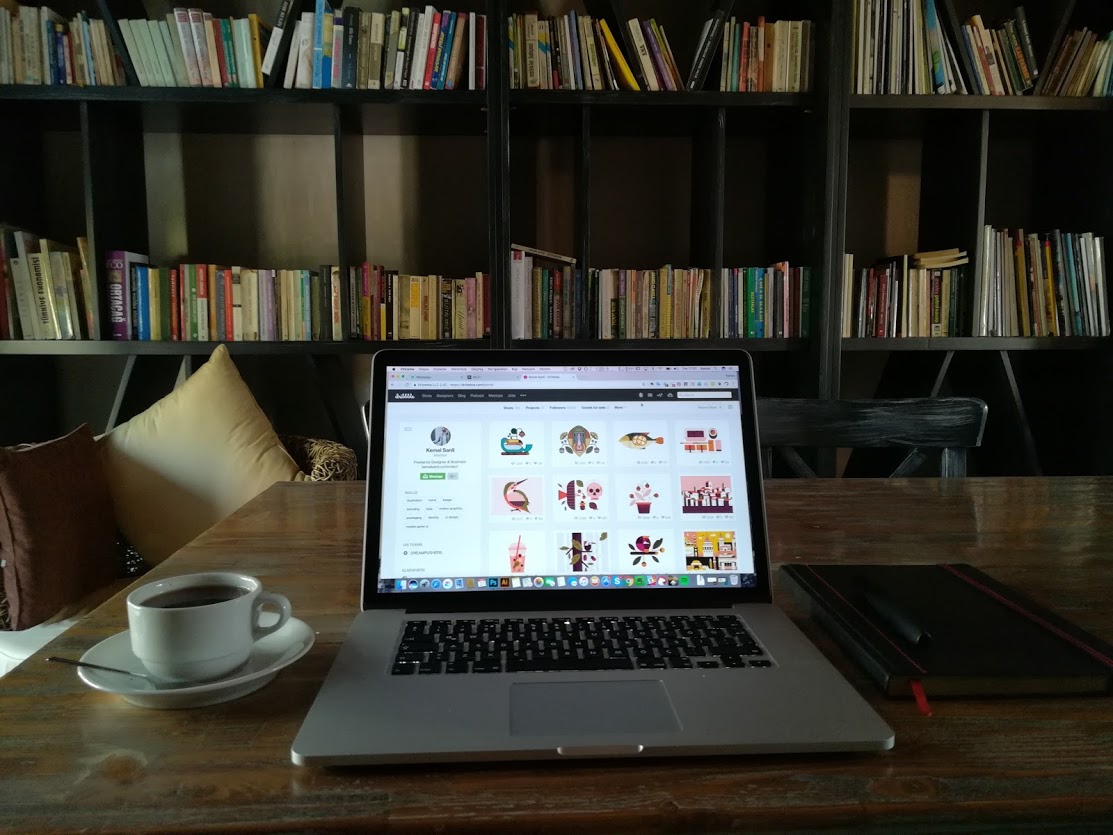 I'm currently working from my home and cafes. I use MacBook PRO, LG monitor, and Wacom Intuos PRO. I usually draw my ideas on paper; then move them to illustrator and export vector files into Photoshop in order to add some textures and effects. I use fountain pen and notebook for my notes.
Choose a favorite shot from another Player. Why do you dig it?
I love all illustrations by MUTI. I really like this shot and the other ones in the series due to the simplicity, the color palette, the style and the composition of the shots. I can say that this style is also close to my own style.
Find Kemal on Dribbble, Instagram, and kemalsanli.co.
Find more Timeout stories on our blog Courtside. Have a suggestion? Contact stories@dribbble.com.