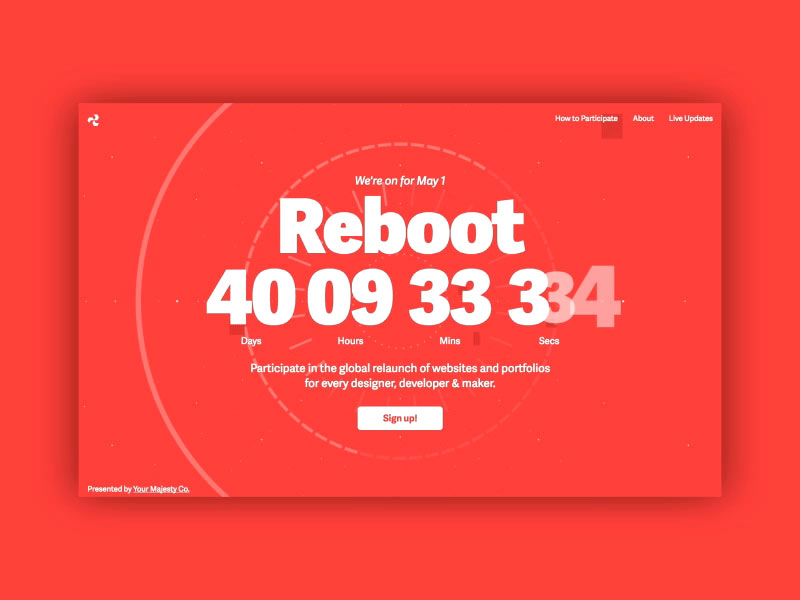 It's getting to be that time of year again—time for May 1st Reboot. The folks behind the annual project are asking designers across the globe to create or update their portfolios and personal websites and launch them on May 1st. Last year over 3,000 designers, creatives, and makers participated—making for a pretty magical launch day. This year Your Majesty and Szenia Zadvornykh are leading the charge. Find more information at www.may1reboot.com.
Dribbbler Dann Petty makes a pretty strong case for the value of a personal website and portfolio. If you're looking for a new job or gig, making your work accessible to employers is key.
We're feeling pretty inspired by personal sites by designers Sophie Shepherd, Frank Chimero, Steph Reverdy, and Yesenia Perez-Cruz. Find more portfolio inspiration on Dribbble.
So what are you waiting for? Start designing and post your updates to Dribbble with the tag May1Reboot. You may see your shot featured in an upcoming Shot Block.
Don't have time to create a portfolio website from scratch right now? Check out Playbook—a simple, customizable portfolio, powered by your Dribbble profile. Or take advantage of our new project updates.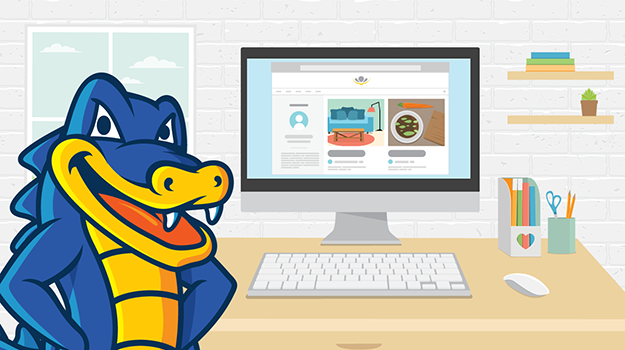 Get an Exclusive up to 60% Off on HostGator Hosting Plans!
With 99.9% Uptime, a 45 Day Money Back Guarantee, and 24/7/365 Support, HostGator is an easy choice for your new website! DRIBBBLE members get an Exclusive 60% off with coupon: DRIBBBLE. Get started today for only $2.78/mo!
Interested in sponsoring Weekly Replay? Let us know.
Overtime
Dribbble's audio companion. Our official podcast.
In our 9th Overtime episode, Dan chats with JP Boneyard, Creative Director of The Fifty-Nine Parks Print Series and producer of the National Poster Retrospecticus. JP shares what it's like to work with other designers, how he got into curating and hosting events at a young age, an in-depth explanation of the screen printing process, and more. This episode is brought to you by Hired.
Courtside
Last week's stories from the Dribbble community. To see all of our stories on designers and their work, visit Courtside.
Join designers in London, Ontario for the London Dribbble Meetup on Tuesday, April 4th.
We'll be following along, 3 characters at a time, as Dribbblers participate in 36 Days of Type.
Jobs for Designers
What could you be working on? Below are a few of the organizations hiring on Dribbble. Check out Jobs for Designers to see the full list.
Who's New?
Please welcome our latest designers by checking out their debuts last week.
Meetups
The following Dribbble Meetups are happening soon. For the full list of upcoming meetups, visit our Meetups page.
Find more Weekly Replay stories on our blog Courtside. Have a suggestion? Contact stories@dribbble.com.