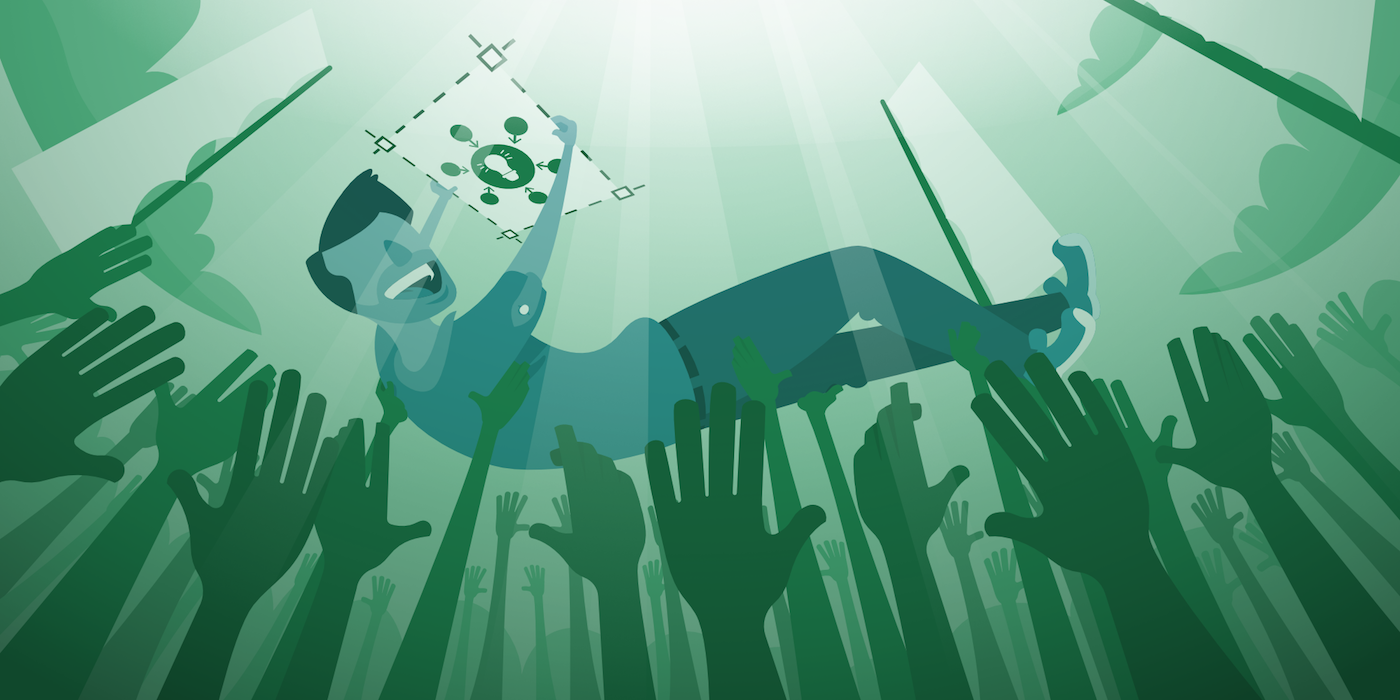 If you're an icon aficionado, you may have recognized that most of the icons on Dribbble are Symbolicons.
Symbolicons creator Jory Raphael is close to releasing a new, thoughtfully designed 6,000 icon set. He's sharing his process—from Kickstarter campaign to actually building the icon set as part of Iconfinder and Adobe's #weekoficons.
Psst! If you're looking for additional tools to make your life easier, our friends at AppSumo just launched Briefcase, a bundle of tools that a freelance designer needs to grow their business. It has over 30+ highly-curated products to help you with invoicing, sales, design, social media and more. Plus, buy all your software in one place. Check it out!
Overtime
Dribbble's audio companion. Our official podcast.
In this episode, we talk to Vlad Magdalin about the origin of Webflow, it's unique position in the market of web design tools, the current state of web design tooling, why democratization of web design is a good thing, and more.
Courtside
Last week's stories from the Dribbble community. To see all of our stories on designers and their work, visit Courtside.
Nearly 700 designers attended Dribbble Meetups around the world in October, with 14 events in 7 countries.
Who is Baily Sullivan and what is she working on? Find out in this week's Timeout interview.
Jobs for Designers
What could you be working on? Below are a few of the organizations hiring on Dribbble. Check out Jobs for Designers to see the full list.
Who's New?
Please welcome our latest designers by checking out their debuts last week.
Meetups
The following Dribbble Meetups are happening soon. For the full list of upcoming meetups, visit our Meetups page.
Find more Weekly Replay stories on our blog Courtside. Have a suggestion? Contact stories@dribbble.com.