Draftly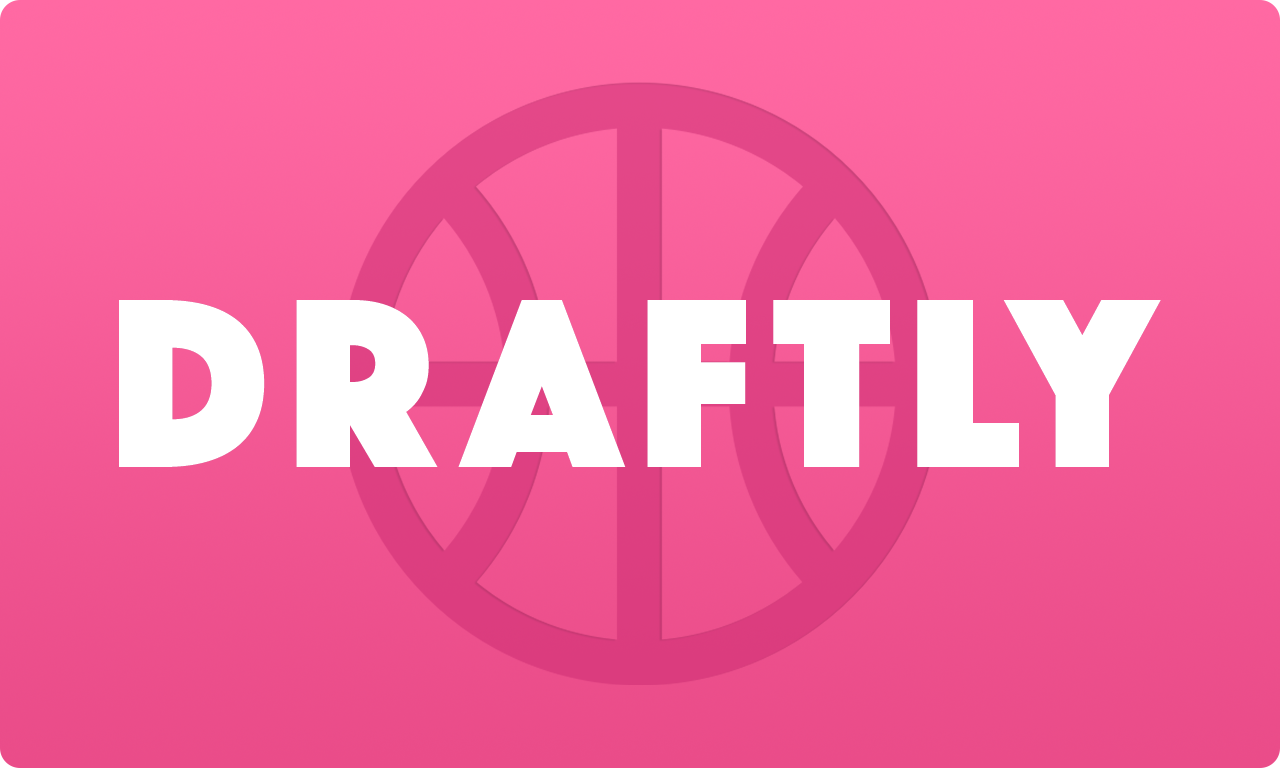 Want to easily browse work from designers, illustrators, typographers, and artists around the world—right from your couch? There's an app for that! Draftly is an Apple TV app built with our API for browsing Dribbble shots on your television. Read more about how Brian Gilham built Draftly and give it a try. To download Draftly, simply search for the word "Draftly" on your Apple TV. Select the app icon and you'll be taken directly to the App Store page.
Pleasantly Peruse Popular Playoffs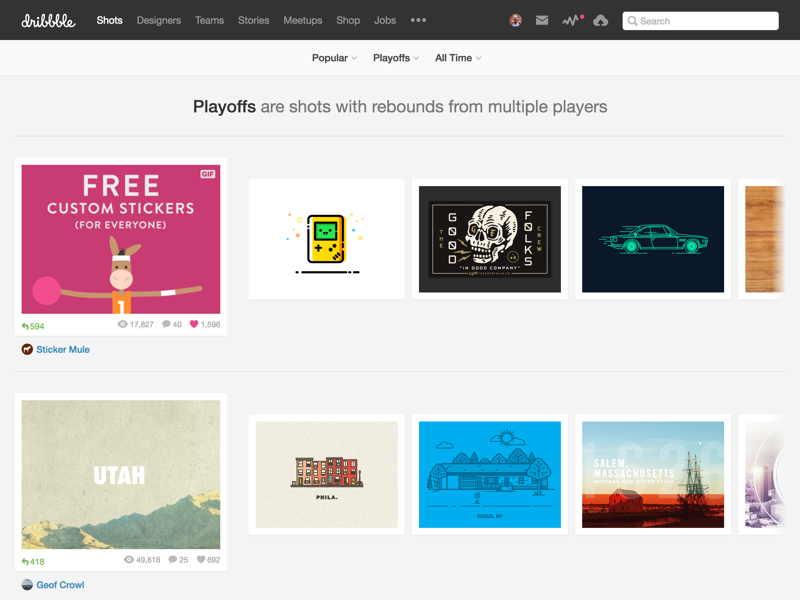 With all the horizontal and vertical scrolling we've been adding lately, our Playoffs page was feeling a bit left out. Now Playoffs utilizes your entire screen (and received a new mobile layout, too), scrolls the rebounds horizontally, and infinitely scrolls vertically. Check out the shot for more info.
March Dribbble Meetups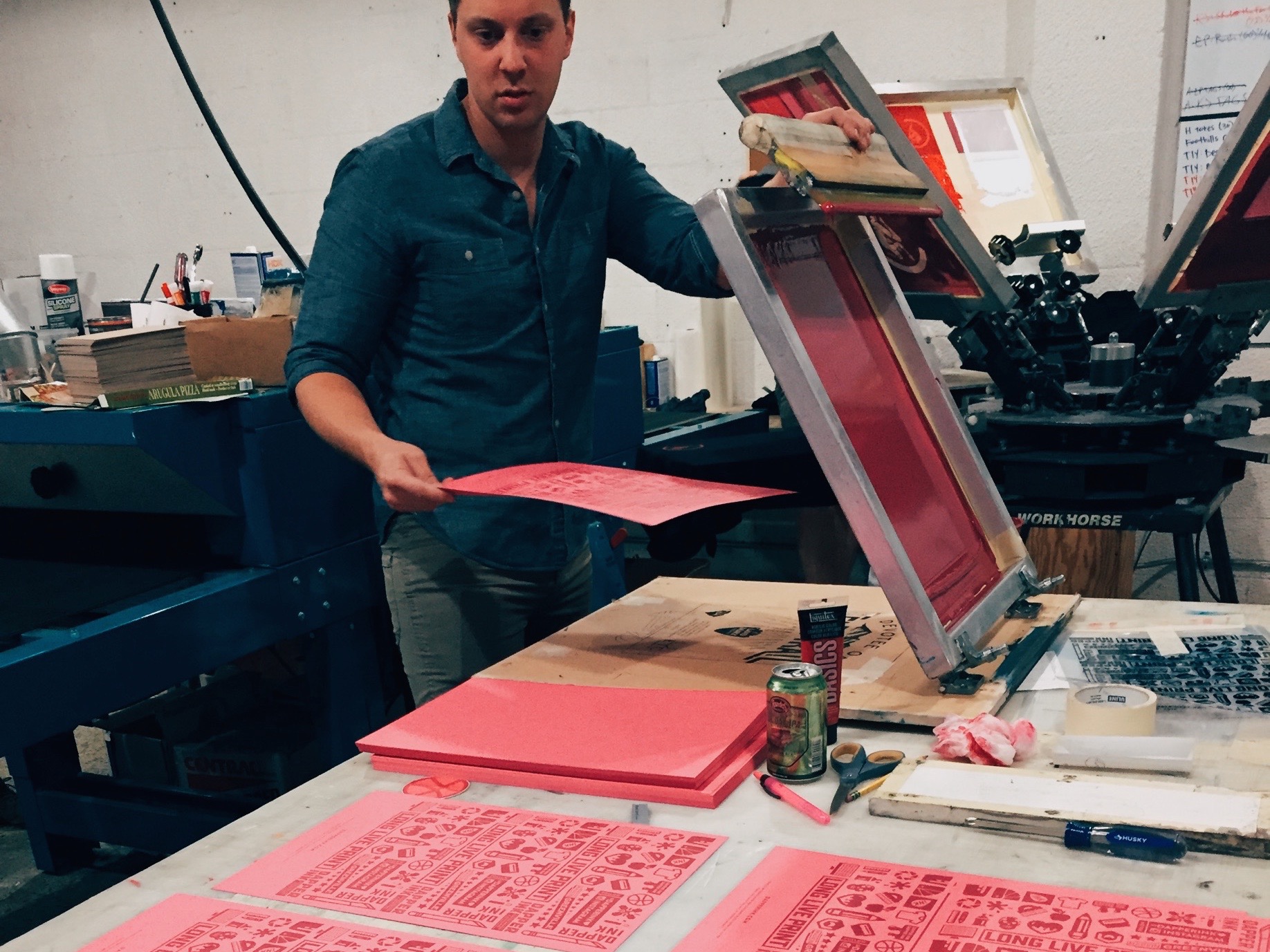 March was an incredible month for Dribbble Meetups. You hosted 20 meetups in 13 different countries and almost 2,000 of you attended meetups around the globe! There were impressive conference-like meetups in Lisbon and Brasilia, a speed mentoring event in Orlando in partnership with The Iron Yard, meetups with incredible speakers in Cracow and Auckland, swag hot off the screen printing press in Greenville at Dapper Ink, Analog Playoffs galore, and much more. Read more in our Dribbble Meetup Wrap‑Up to to see photos from all the events and to find out who the Sliver Bucket was awarded to for 2016.
Overtime
Dribbble's audio companion. Our official podcast.
Overtime is Dribbble's audio companion where we talk to Dribbble members about their background, process, and shots. In this interview, Dan talks with illustrator and designer Justin Mezzell.
Courtside
Last week's stories from the Dribbble community. To see all of our stories on designers and their work, visit Courtside.
March was a great month for Dribbble Meetups—with 20 meetups in 13 countries. Almost 2,000 of you attended meetups around the globe!
We've all used a dashboard at some point, right? Dashboards are a part of our day-to-day now—whether it's a dashboard for tracking your time at work, monitoring your health and exercise habits, or even checking on your finances in your bank's mobile app.
Who is Iryna Nezhynska and what is she working on?
Jobs for Designers
What could you be working on? Below are a few of the organizations hiring on Dribbble. Check out Jobs for Designers to see the full list.
Who's New?
Please welcome our latest designers by checking out their debuts last week.
Meetups
The following Dribbble Meetups are happening soon. For the full list of upcoming meetups, visit our Meetups page.
Find more Weekly Replay stories on our blog Courtside. Have a suggestion? Contact stories@dribbble.com.