Who are you?
I'm a brand designer from Poland. I was born and raised in Kharkiv, Ukraine, but for the last four years I've been living in Warsaw. Currently, I'm working as a Senior Visual Designer at Upnext software agency, where I take care of visual identities for digital products.
While our UX designers create information architecture and draw wireframes for multiple platforms, I create the overall look and feel. Based on a product mission, target audience and all this "strategy stuff," I create a mood board, logo, typography, color palette, and UI for the basic screens of mobile and web apps. Then I hand over these screens to our UI designers to continue with the rest of the app. In the case of our own projects—the product's website is also my responsibility.
What are you working on?
Two months ago I published "Entrepreneur's Guide to Building a Memorable Startup Brand." It was my personal project and my contribution to the global startup community.
I want to change the common early business' mindset that branding is always a long and expensive process that is available for big companies only. It used to be but that's no longer true. I want to show that in the situation "we are short on time and money" there is a better solution than "let's skip the design."
Now I'm working on a full-day branding workshop for startups in our Warsaw community. It will be a part of the Startup Weekend warmup and is scheduled in the middle of April. I'll do my best to make it incredibly helpful and engaging!
Choose a favorite shot of yours. Why is it a favorite?
This is my favorite shot because I put all my knowledge, experience and my soul into this project. I also like this one, because I put the rest of my soul into organising this event.
Tell us about your setup. What tools did you use to create the shot (e.g. hardware, software, pens, paper, blowtorch)?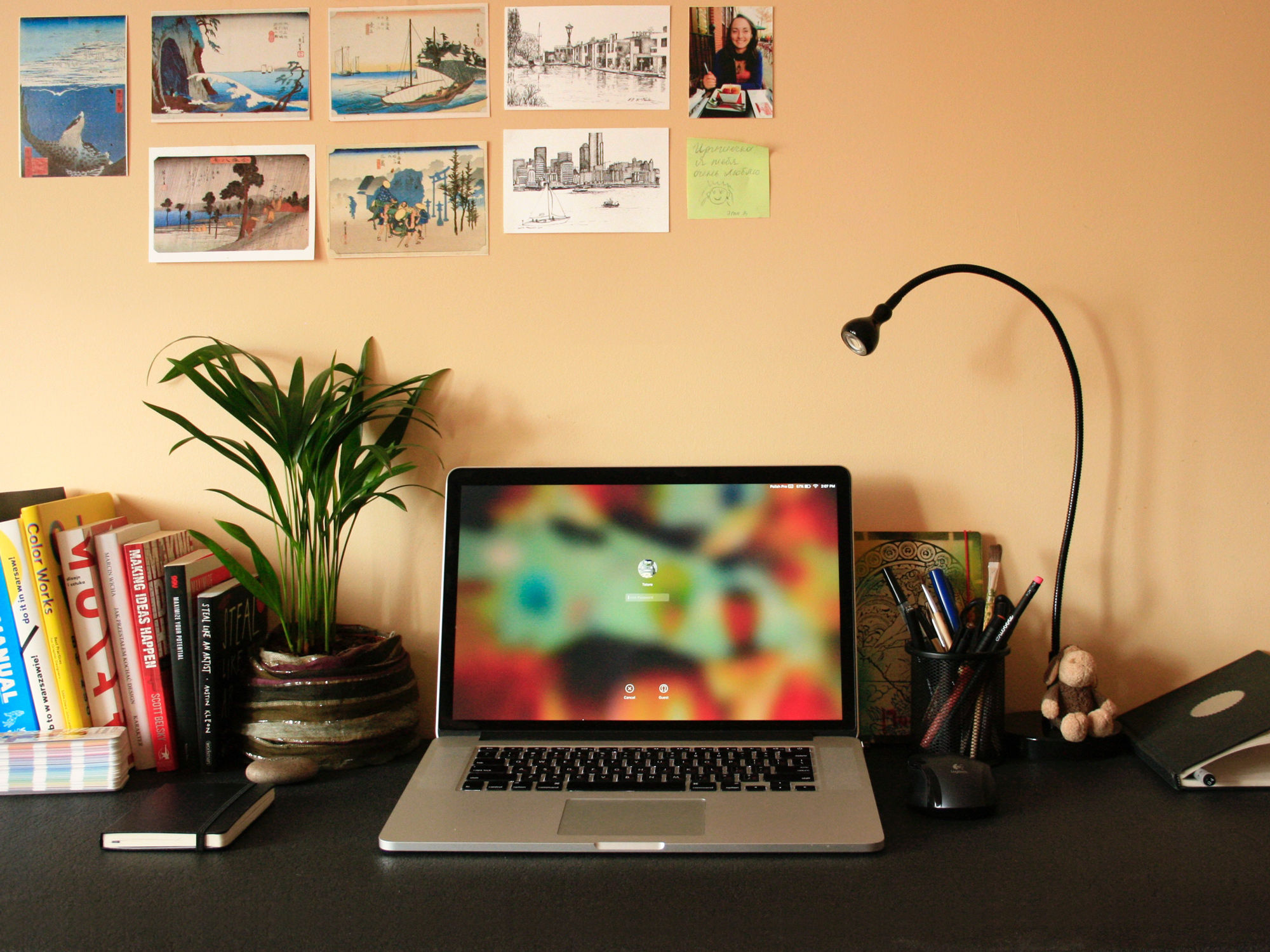 Unlike my modern black-n-white workspace in the office (with 13" MacBook, 27" Thunderbolt, Echo Smartpen and beacons everywhere), my workspace at home is more cozy and less technologically-advanced, with a 15" MacBook only.
Tools? Daily: pen (I prefer Faber Castell Ecco Pigment 0.5), sketchbook, Adobe Illustrator, InDesign, Photoshop and of course, Sketch. Quite often: Adobe Color App (formerly Kuler) and Mirror for Sketch.
Choose a favorite shot from another Player. Why do you dig it?
I have two favourite shots and both of them are from Bethany Heck. She is amazing at breaking typography rules and mixing multiple typefaces on a single layout.
Find Iryna on Dribbble and on [Behance].(https://www.behance.net/eirena)
Find more Interviews stories on our blog Courtside. Have a suggestion? Contact stories@dribbble.com.