Who are you?
Hey hey, I'm Jeffrey Chupp, and I've been working as a developer at Dribbble since early July. My family recently moved from frigid Cambridge, Massachusetts, to sunny Guntersville, Alabama. While this move is temporary, remote work gives me the freedom to pick up and go whenever and wherever we want. Last week I was working from a remote cabin in the woods in Rome, Georgia.
Outside of work, I spend time playing with my kids, read a lot, draw, and try to sneak in some video game time when I can. I sometimes play basketball with my sister until we have to quit because she can't stop laughing at me.
What are you working on?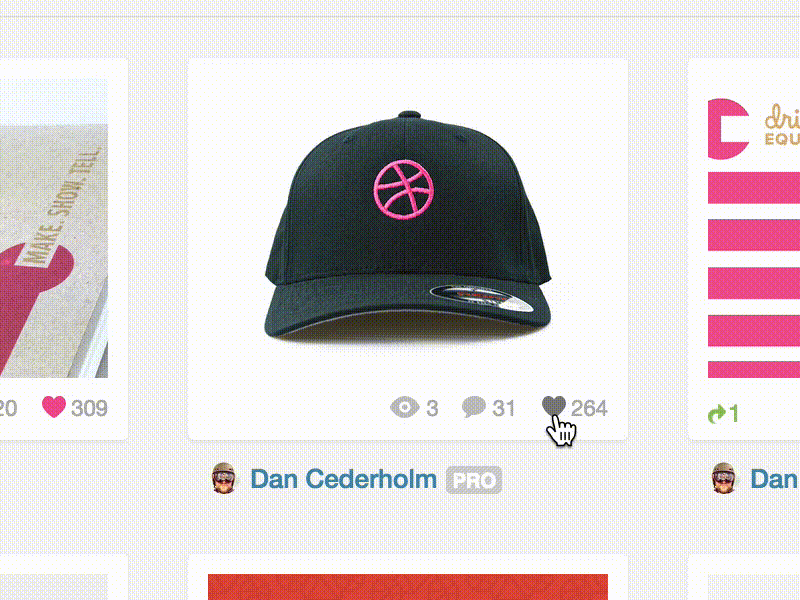 In an attempt learn the codebase, I've been on a whirlwind tour of the Dribbble internals. Recently, I've finished rebuilding some of our authentication infrastructure and shipped some code for beefing up our Jobs platform to allow easier reposting and editing. I just shipped the ability to like shots from the list views.
Outside of work I can be found working on my emacs config, hacking on hobby electronics, and building random throw-away apps while learning new programming languages.
Tell us about your setup. What tools do you use in your job at Dribbble (e.g. hardware, software, pens, paper, blowtorch)?
I'm a developer so I just rely on the OS X screenshot tools. I sometimes doodle in Adobe Illustrator.
For development, I use a MacBook Pro. I have a 27-inch monitor and a makeshift standing desk that I intend to replace some day soon.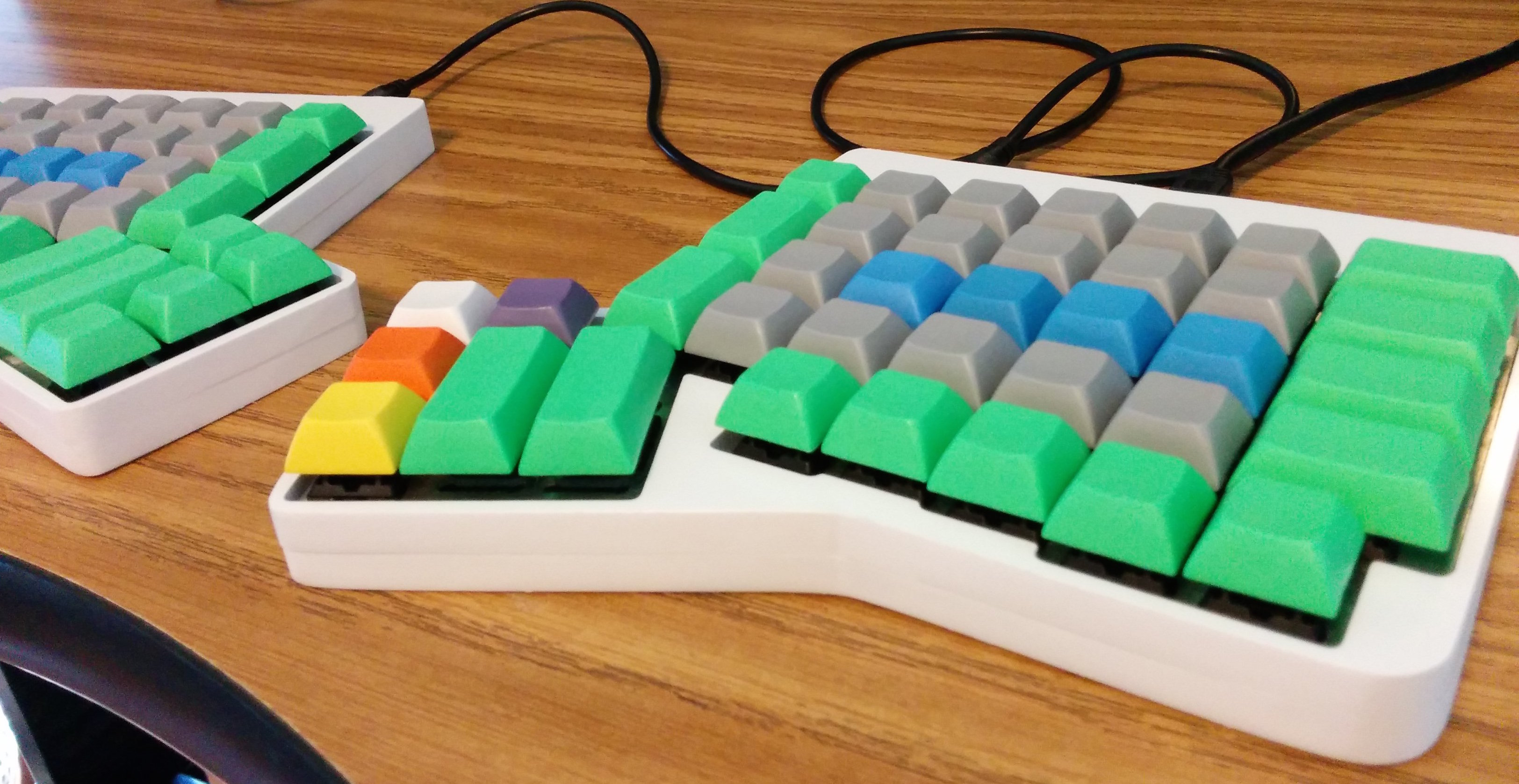 I recently built my own keyboard (an Ergodox).
I'm still retraining my brain to type on it efficiently and modifying the programmable key layout to get it just how I want it.
I spent years and years on vim but now I do all my editing and note-taking in emacs with evil-mode.
Choose a favorite shot of yours. Why is it a favorite?
I don't have many shots, so this was an easy choice. I spent a lot of my free time in 2014 learning game development. This is an image I drew to be sliced up and rigged in Unity.
With a full-time job, a son, and a new daughter, I've mostly put game dev on hold for awhile. But I still hack on it occasionally.
Choose a favorite shot from another Player. Why do you dig it?
One of the things I love most about Dribbble is how it hits the pleasure centers on my brain in so many ways. This shot triggers a lot of nostalgia for me. Oliver managed to pack a ton of attitude into the walk cycle of the castle. It just feels alive and the animation is so smooth.
How did you get to Dribbble?
I worked with Rich back in 2010 at PatientsLikeMe and got an early invite to Dribbble. I have to admit that I didn't really get it at the time :) .
Shortly after I started at PatientsLikeMe, Rich left to do Dribbble full-time. As time marched on, I kept getting pulled into Dribbble-related things. My good friend Adam Darowski convinced me to help him build a (now-defunct) site to highlight the best drafters on Dribbble. I helped work on a Ruby client for the original Dribbble API. Somewhere along the way, Dribbble clicked for me and I realized how important it was.
In June, Rich sent out an email to some of his old coworkers and friends to see if they knew anyone who might be interested in working at Dribbble. I read the job description and it checked off every box for what I wanted. I wasn't even looking for a job at the time, but I knew I had to talk to them. The rest is history.
Find Jeffrey at Dribbble, on Twitter, and at semanticart.com.
Find more Interviews stories on our blog Courtside. Have a suggestion? Contact stories@dribbble.com.