Freelance
How to get paid as a freelance graphic designer
Learn standard best practices for charing your freelance clients and the best payment methods to choose from.
August 06, 2021
Browse Freelance Jobs
Art by Veronika Vieyra
When starting your freelance business, figuring out the best ways to get paid can be a challenge.
If you've only worked as an employee in the past, you likely just got handed a paycheck at the end of each pay period or had a direct deposit show up in your account. If you were salaried, you likely didn't even have to hand in a timesheet.
The good news is that getting paid for your freelance work is generally a pretty straightforward affair. You sign a contract, do the work, send an invoice, and get paid.
But there are intricacies to that process that can make it more likely that you get paid on time and without any hassles.
In this article, we'll explain how to get paid as a freelancer—from what options are available to you to standard best practices for charging your clients.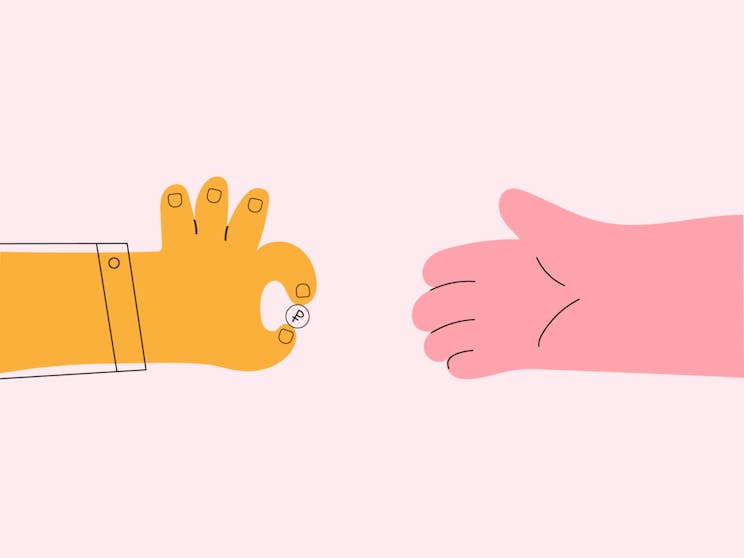 Art by Alla Lopatkova
Get a Deposit
When working with clients (particularly new clients) it's crucial to get a deposit upfront for the work being performed.
Depending on the specific work, the length of the project, and the amount of money involved, deposits generally range from 25–50% of the total. 
On smaller projects, 50% is fairly standard. Longer, larger projects might only require 25% upfront with additional payments due at particular milestones.
Spell Out Payment Terms
When you send a proposal or freelance contract to your client, spell out the payment terms clearly.
Your contract should include details about when invoices will be sent and payments are due, what methods of payment are acceptable, and what work is included in those payments.
It should also indicate what will happen if payments are not made on time (or at all).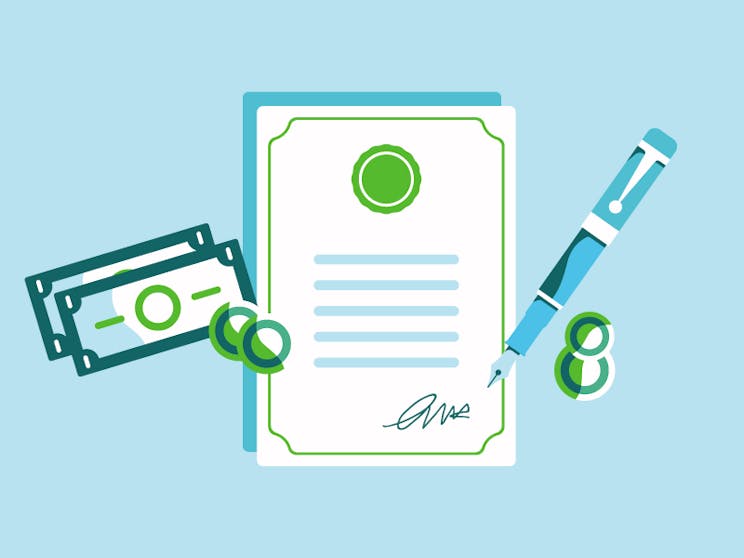 Art by Kemal Sanli
Invoice Promptly
When you complete a project or reach an agreed-upon milestone, it's important to invoice your client promptly.
When you fail to send an invoice in a timely manner, it can subconsciously indicate to your client that you don't really care about being paid in a timely manner either.
Depending on how many projects you take on at a time, it can make sense to either send any invoices that are ready on a weekly or bi-weekly basis. You can learn how to make an invoice here.
For longer projects or projects where you work on retainer, setting up a bi-weekly or monthly invoicing schedule makes sense. Some accounting programs can even let you automate this process.
If you're serious about nailing the invoicing process, sign up for Bonsai to help. With Bonsai, you can create a professional invoice and customize it to your needs, as well as automate late payment reminders. You won't regret it.
Make It Easy to Get Paid
The last thing you want is to make it difficult for clients to pay you. Make sure you include valid payment options right on your invoice (as well as in the contract).
Offering more than one payment method can speed up the process, too. If clients have to create an account on an unfamiliar platform, for example, they may put off paying you.
It's a good idea to offer options that include online payment processing systems as well as an address for clients to mail a check.
While most clients are likely to pay you electronically, some will still prefer to send a check (partly because it can be less expensive than some other payment methods).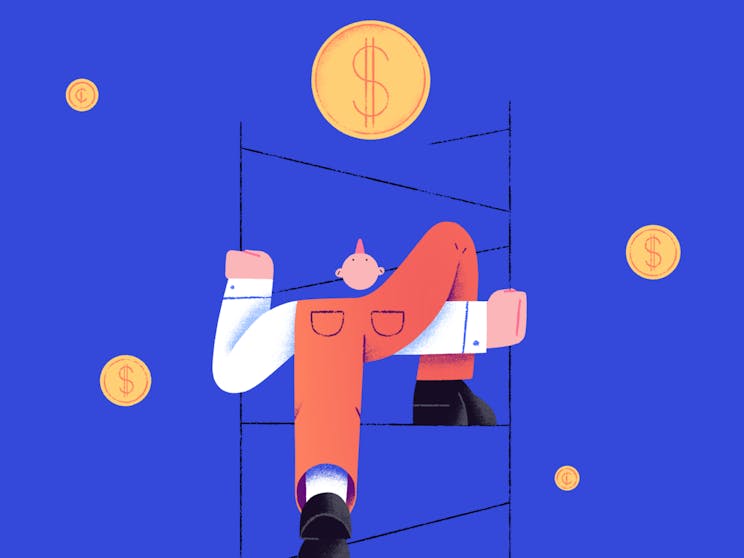 Art by Anton Kakhidze
Payment Methods
As already mentioned, how freelancers get paid varies, especially in terms of payment methods. Offering more than one payment method can make it easier to get paid promptly. 
Here is a list of payment options you can offer your freelance clients.
Checks
Accepting checks is good standard practice. While most companies prefer to make an online payment, there will be some out there who prefer to pay via old-fashioned check.
Include a mailing address and who the check should be made payable to on your invoice.
PayPal
PayPal has built a trustworthy reputation in the marketplace. They make accepting payments via credit cards or bank account easy.
There are downsides, however. First, you'll pay a processing fee on payments. Second, it can take a few days to transfer money from your PayPal account into your bank account unless you want to pay an additional fee for a faster transfer.
PayPal does offer a debit card, though, where you can spend directly from your PayPal balance.
Ready to Start your Freelance Design Business? Get Leads Today!
Learn More
Venmo, CashApp, and Similar Apps
Besides PayPal, several other apps offer secure payment options.
Just know that each platform will vary greatly in their terms: how easy it is to access your money, and whether they charge fees (and how much)—but they're worth looking into.
Bank Transfer
Bank transfers are preferred by some clients. You'll want to make sure that you securely transmit your bank account information to those clients (some accounting software has provisions for this).
You should also check into fees for incoming transfers. Some bank accounts don't charge for this, while others may charge $10-25 or more.
Accounting Apps
Various accounting apps, such as Bonsai, offer easy payment options, including credit card payments directly through their platform or links directly to your preferred payment options. Most will allow you to offer multiple payment options as well.
Setting these up can streamline your invoicing process, as they usually make it easy to update settings for all of your clients simultaneously in case you change accounts or want to stop (or start) offering certain options.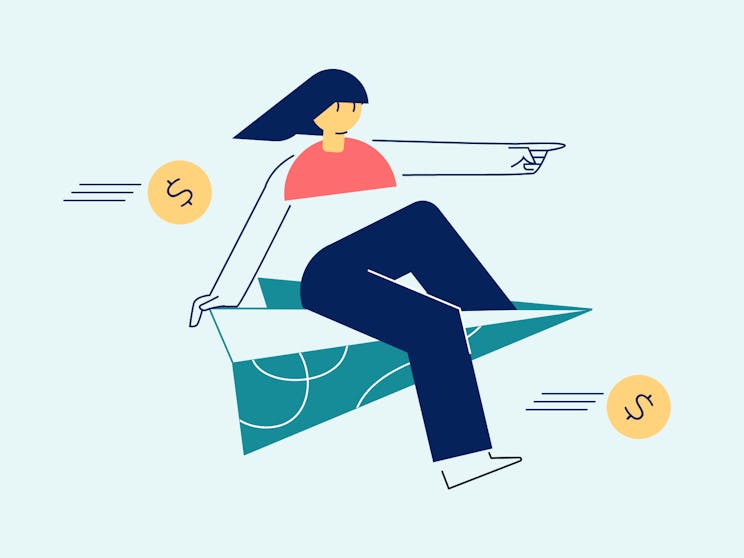 Art by Javasloth Studio
Always Follow-Up
Your invoices should include a payment due date. If that date passes without payment, it's important to follow up with your client.
There may be a perfectly logical explanation for why the payment is late: delays in their accounting department, an invoice that fell through the cracks, etc. 
If the amount in question is large, and payment is not forthcoming after a couple of follow-ups, it may be worth contacting a collections agency or lawyer. Assuming you have a graphic design contract in hand (which you absolutely should), you may be able to recoup some or all of the money owed to you.
Removing obstacles to getting paid makes it more likely clients will pay you promptly. Make it as easy as possible for them to pay you and be sure to acknowledge timely payments to let clients know you appreciate their business (and encourage them to pay promptly on future projects).
Build your brand & unlock new 
opportunities with Dribbble Pro
Learn more now
The #1 creative community online

Exclusive access to 1000s of leads

Create an instant portfolio in minutes

Promote your goods seamlessly