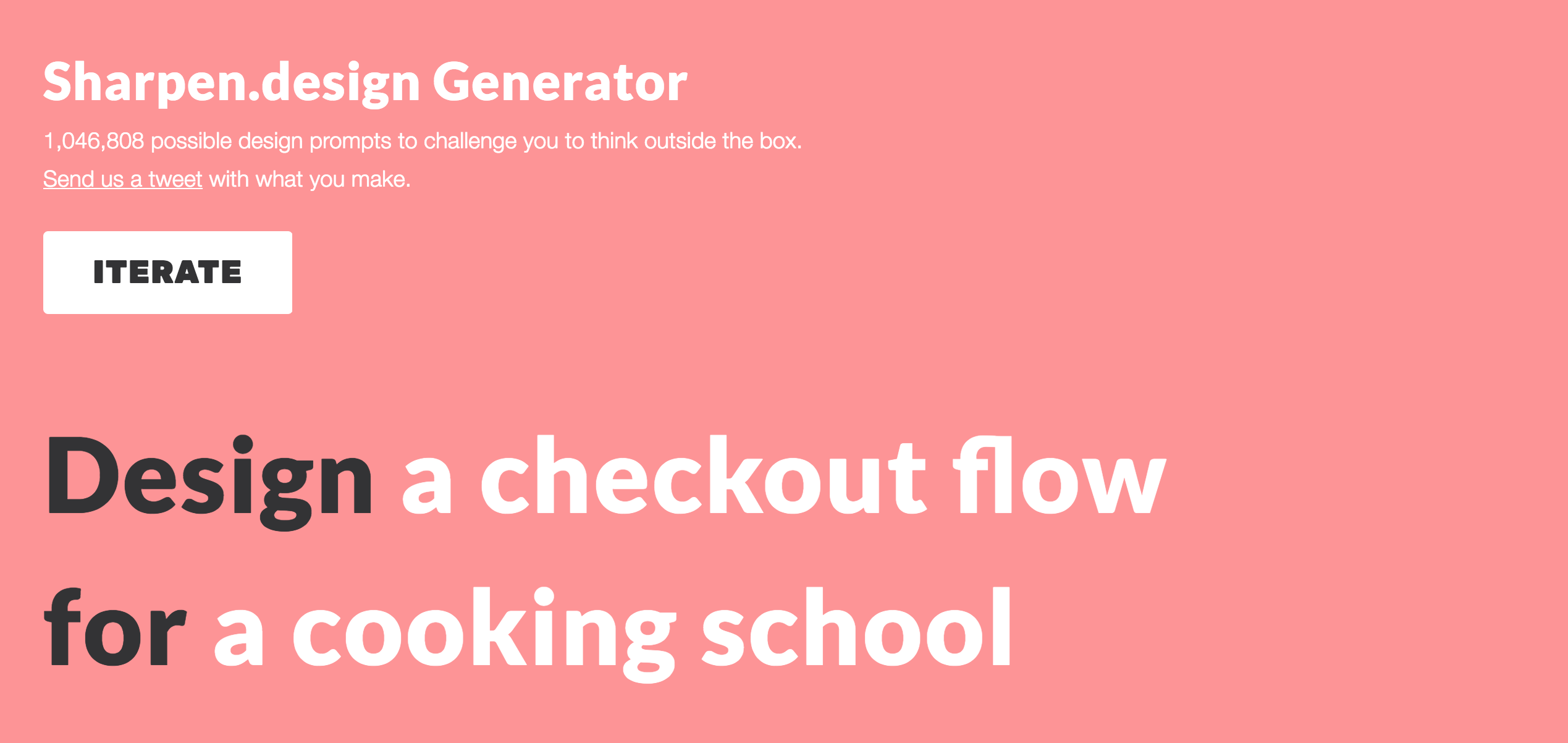 While this project launched last year, we're just now stumbling upon a brilliant weekend project of Dribbblers Anthony Gibson and Arman Nobari called Sharpen Design, and we're taking this week to share it with the community. The tool generates over a million (!) design prompts to help you prep for an interview, think on your toes, try out new tools or techniques with low consequence, or just to have fun. It's also a way for companies to see how a potential hire thinks through problems without resorting to spec work.
We couldn't think of a better way for both new and seasoned designers to, well, sharpen their skills. Try it out yourself, and find them on Twitter.
Overtime
Dribbble's audio companion. Our official podcast.
We're super excited to have Jim Coudal on Overtime. Jim is the founder of Coudal Partners, a design and interactive studio in Chicago. So many amazing projects have sprung out of Coudal Partners including The Deck Network, Layer Tennis, and Field Notes. In this episode, Jim shares solid advice on sharing what you love with others, how to remain genuine while running a business, and knowing when it's time to let a project go. Jim also teases the next big project from Field Notes! This episode is brought to you by Wix.
Courtside
Last week's stories from the Dribbble community. To see all of our stories on designers and their work, visit Courtside.
Jobs for Designers
What could you be working on? Below are a few of the organizations hiring on Dribbble. Check out Jobs for Designers to see the full list.
Who's New?
Please welcome our latest designers by checking out their debuts last week.
Meetups
The following Dribbble Meetups are happening soon. For the full list of upcoming meetups, visit our Meetups page.
Find more Weekly Replay stories on our blog Courtside. Have a suggestion? Contact stories@dribbble.com.