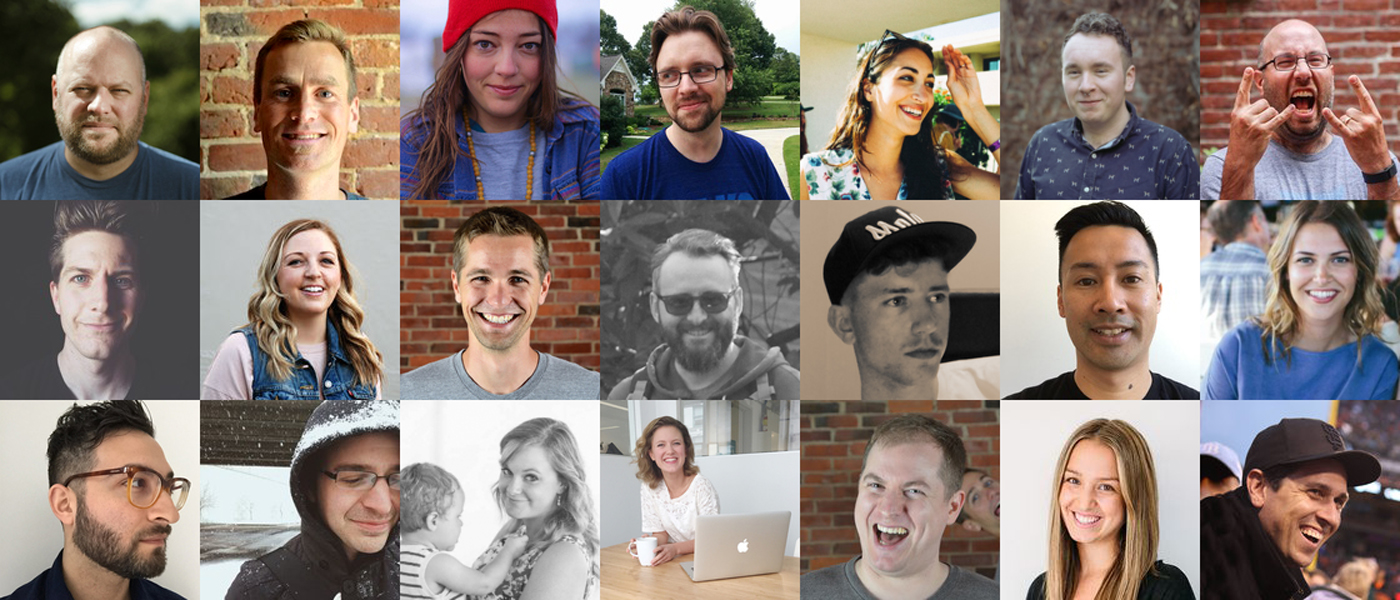 Today, we're excited to share some big news: we've drafted some wonderful new players to add power to the Dribbble team. Expect major plays to improve the community.
Hello, mobile app!
One of the most requested features that you guys have asked for over the years has been an official iOS app. We've been big fans of the Balllin' app since its 2011 inception. A few weeks ago, we reached out to Ballin's founder, Devin Ross and asked him if he would consider joining Dribbble to build our official app. Lucky for us (we were holding our breath) he said yes!
Stay tuned for some native iOS goodness.
Adding to the crew
Michael Sacca reached out a couple months ago to let us know that Crew had recently spun out from Unsplash, and was looking for a new home. We got to chatting, and quickly realized that at the end of the day, Crew and Dribbble are both trying to solve the same problem: help designers find amazing work. We decided we were stronger together, so I'm excited to announce that we're joining forces with Crew.
As of today, the Crew crew (Michael, Andrew Austin, Marlee Silverstein, and Dave Baker) is officially joining the Dribbble team. They'll keep running Crew independently and we'll work together to help the design community find work to love.
More new faces
There's a lot we want to get done for the community so all parts of the business got a boost. Welcome to Chloe Oddleifson, Kim Boyd, Max Lind, Holly Rohani, Jody Heavener, Margaret Gray, and Vu Nguyen. Our Slack channels are a lot busier all of a sudden.
Finally, I'd like to introduce myself. I'm Zack Onisko, Dribbble's new CEO. I've known Dan and Rich since my days as Chief Growth Officer at Creative Market. I was most recently VP of Growth at Hired, where I reconnected with Andrew and Chris from Tiny when I tried to bring in MetaLab to redesign Hired.com.
We all got together in person to discuss working together and we hit it off immediately. When these guys asked me to join Dribbble's front office, I jumped at the opportunity. Having started, it feels incredible to be putting my two decades of experience at the intersection of design and recruitment to work helping designers further their craft and careers.
My role is to help free up Dan and Rich from the day-to-day operational work so that they can get back to what they love: staying hands-on with the product and its design.
We're a bigger, stronger team now. Thank you all for your welcome so far! We're lucky to find ourselves with the talent, expertise, and enthusiasm to make incredible things happen for the Dribbble community.
Are you interested in working for Dribbble? We're currently searching for an exceptional Senior Product Designer and a Financial Controller.
Onward!
~ Z
Find more Updates stories on our blog Courtside. Have a suggestion? Contact stories@dribbble.com.