Timeout: Kyle Wayne Benson
Who are you?
I am a designer and painter and consumer. Most of the time I create and sell type for a living, but I'm currently working as a font engineer for Apple in Cupertino. I'm from Utah.
What are you working on?
When not on a National Treasure-like search for the perfect Korma recipe, I'm working on a large family of heavily ink-trapped and condensed grotesques. It's been about two years since I've released any new type, so I'm hoping this'll be the one that breaks the streak.
Choose a favorite shot of yours. Why is it a favorite?
I could create little marks like this one every day for the rest of my life and never get bored. I hand lettered everything and spent a lot of time experimenting with it until I settled on these three distinctly unique but complementary styles. The client liked it immediately, which validated my ego.
Tell us about your setup. What tools did you use to create the shot (e.g. hardware, software, pens, paper, blowtorch)?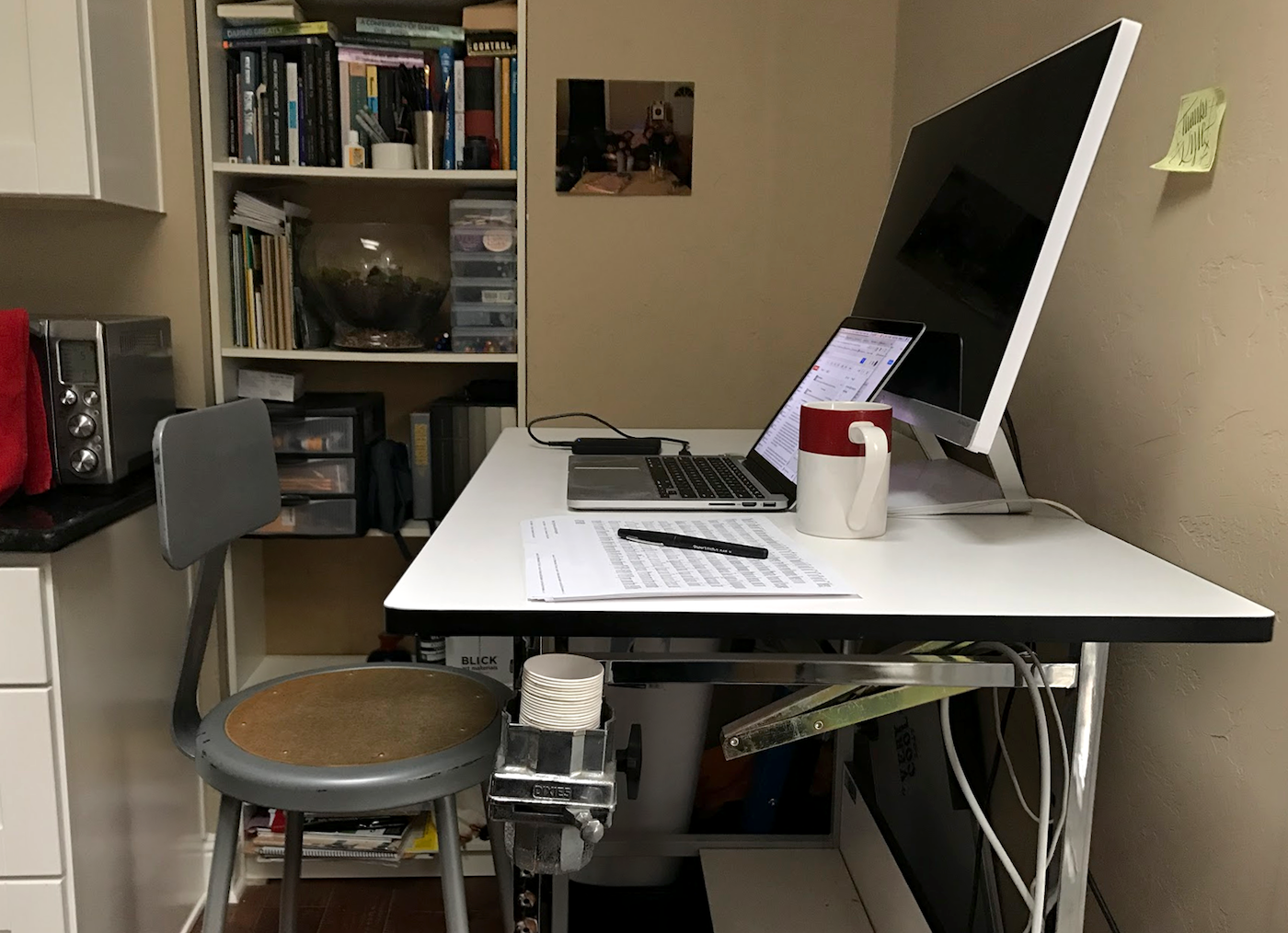 My process usually looks like this: pencil -> pilot parallel -> Illustrator. Lately, I've been jumping to ink earlier, because of a few experiences where I've benefitted by leveraging writing/calligraphy for ideation instead of sketching/outlining.
My desk for working the computer machine is also my painting and calligraphy easel.
Choose a favorite shot from another Player. Why do you dig it?
Olga Vasik is consistently doing thoughtful and delightful work. This shot isn't my favorite per say, but it's one I think about often. The letterforms have consistent color, the composition is balanced, and doesn't sacrifice legibility while being totally bad ass.
Find Kyle on Dribbble, on Twitter, Instagram,and at www.verycoolstudio.com.
Find more Timeout stories on our blog Courtside. Have a suggestion? Contact stories@dribbble.com.