Who are you?
Hi there! My name is Phalen Reed and I am a graphic designer hailing from Iowa, but now calling beautiful Minneapolis home. I am a full-time freelancer specializing in branding, packaging and print. Most of my experience comes from the beverage industry, but I have recently been breaking into the retail and grocery categories. I am also the Lead Graphic Designer at Rowan Made, a local brand and web design studio.
Outside of design, you can find me running around the lakes of Minnesota with my husband, trying out the latest brewery (bring on the hops) and compulsively watching 80's movies with our two shiba inus.
What are you working on?
A fun mixture of branding and packaging projects, mostly for creatives. I'm wrapping up a brand redesign for a literacy center in downtown Minneapolis, a logo redesign for a wedding videographer on the East Coast and new retail steak packaging.
Choose a favorite shot of yours. Why is it a favorite?
So obsessed with this shot for Morley's Maple Syrup. This mockup was made after getting home from the press check… because I couldn't wait another second to share. The new labels are starting to pop up in retail locations now, so keep your eyes peeled if you're in the Midwest.
This specific shot also marks one of my very first clients after going full time freelance last November, so it definitely fills my heart.
Tell us about your setup. What tools did you use to create the shot (e.g. hardware, software, pens, paper, blowtorch)?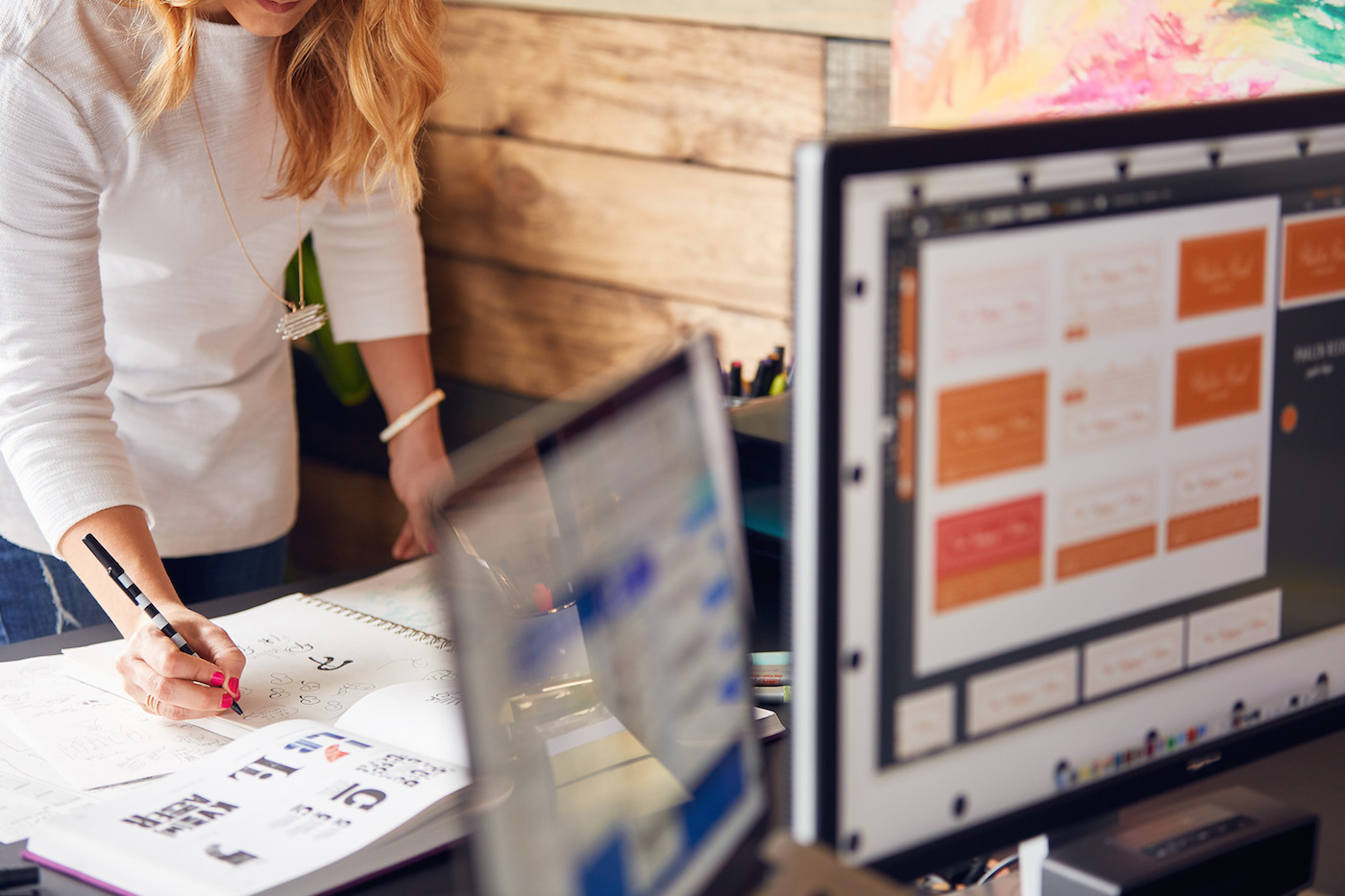 All branding and packaging projects start off with brief sketching and browsing my growing library of art and design books. It's always nice to start projects away from the screen, because after that stage, literally everything else is done on the computer. Adobe Illustrator is used for all logo and package designs and the majority of mockups are created in Adobe Photoshop. I'd probably die if I didn't have my 27 inch 4K monitor. It's a game changer!
Choose a favorite shot from another Player. Why do you dig it?
It's a bit of an oldie, but a goodie. This Ripple Coffee shot by Nicole LaFave is one of my all time favorites. Everything she creates always has this fun touch of personality, whether it's expressed through color, texture or font choices. All of her work is truly unique!
Find Phalen on Dribbble, on Twitter, and at www.phalendesign.com.
Find more Interviews stories on our blog Courtside. Have a suggestion? Contact stories@dribbble.com.