Who are you?
I'm a graphic designer and illustrator from Brazil, currently living in Brooklyn, New York. I also make cut paper art whenever I can. I work mainly designing infographics, awesome presentations and making illustrations for several agencies. I love bold colors, details, geometric shapes and textures.
What are you working on?
Right now I am working on a few projects and a personal series of botanical illustrations made with paper, which is something I started to make this year and I love it. I recently finished the design and illustrations for a meditation book, which will look super colorful and fun. I also did Snapchat filters for Lancôme and Giorgio Armani, fun infographics for Walmart, Staples and Visa.
Choose a favorite shot of yours. Why is it a favorite?
This year I started a personal series where I am portraying every animal from the book Fantastic Beasts and Where to Find Them because I was super excited about the new movie and because it would be fun to draw my own version of these creatures. I drew one animal a day, which was great practice. The series isn't over yet, I had to take a break to work on other projects. I specially like this one because of the bold colors and the playfulness.
Tell us about your setup. What tools did you use to create the shot (e.g. hardware, software, pens, paper, blowtorch)?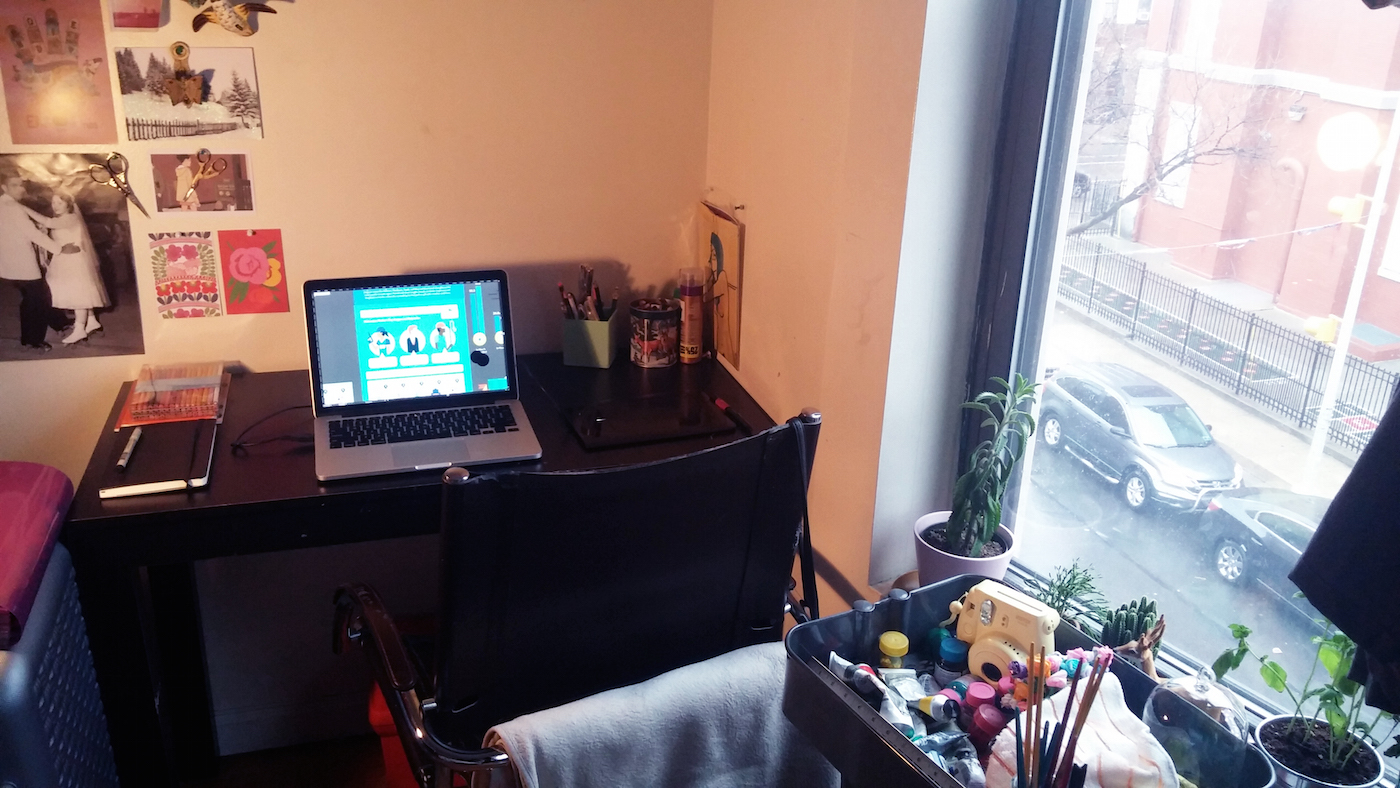 My setup is really simple because I recently moved to Brooklyn. I usually a sketchbook, pens, pencils and I mainly work with Illustrator, Photoshop if I want to apply textures or make something more organic, InDesign for more complex layouts and my tablet. For my cut paper projects I use any fine colorful paper that I can find, scissors, glue and an X-Acto knife.
Choose a favorite shot from another Player. Why do you dig it?
I really like how Elen Winata uses color and this one specifically has a great pattern and the use of geometric shapes is awesome.
Find Niege on Dribbble, on Twitter, and at niegeborges.com.
Find more Timeout stories on our blog Courtside. Have a suggestion? Contact stories@dribbble.com.