Who are you?
My name is Yaroslav. I'm originally from a small city called Kaniv, located in the middle of Ukraine. I've been based in the capital of Ukraine, Kiev, for the last 10 years for now.
Given that I graduated as Master of Laws (that was my main education), I can call myself a self taught designer. I'm sure, it is one of the best types of education one can get :)
What are you working on?
For the recent few years I've been working for big international companies, which means I've had just as big projects that are mostly under NDA agreement.
Currently I'm employed as Senior Interactive Designer at SoftServe working on the huge customer portal in the healthcare field. Its MVP is supposed to be released in a few month from now, after that I can talk more about it.
Aside from that, I have my own, unsolicited project called "Interaction Library," which is basically the suite of the most interesting examples of human-machine interaction.
Choose a favorite shot of yours. Why is it a favorite?
I really love the idea behind this one. This pattern helps users unload their cognitive memory (one of the most limited human resources). It sets the ground for future observations and improvements in UX field that I'm really passionate about.
Tell us about your setup. What tools did you use to create the shot (e.g. hardware, software, pens, paper, blowtorch)?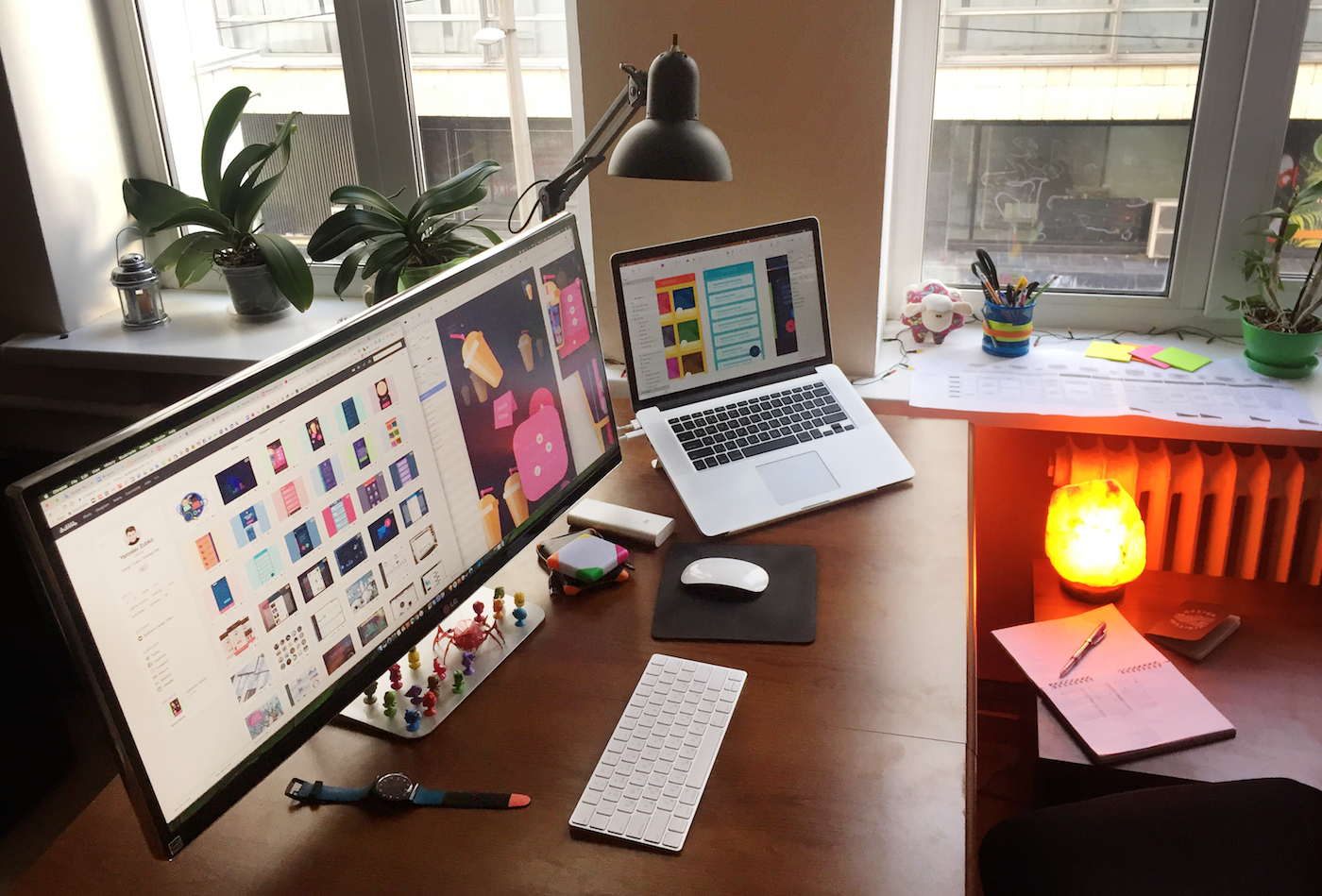 I own a MacBook 15-inch with Retina display that is perfect for both working at home, office, or carrying around while traveling. I have a bunch of mobile devices for real-time testing of my design assumptions. I do a lot of sketching, so I carry my notebook around. Also I have no idea what i would do without my 34-inch monitor, as I also like to mess with some timelines and keyframes as well.
Choose a favorite shot from another Player. Why do you dig it?
Saying this is tough wouldn't even start to explain how hard it is—this is Dribbble we are talking about. But seriously, I like the work of Cosmin Capitanu, his digital menu in particular. This shot's was posted in 2013 and for me it still symbolizes the way of designing—like there are no technical constraints, or limitations. I like the way it pushes interaction design forward into the future.
Find Yaroslav on Dribbble and on Twitter.
Find more Interviews stories on our blog Courtside. Have a suggestion? Contact stories@dribbble.com.