Who are you?
I grew up in Russia until high school and recently relocated to Berlin from Chicago. I split my freelance time between illustration, strategic UX and identity work. I enjoy untangling incoherences. I love languages, dance music, cats and depressing literature.
What are you working on?
Illustrations for scientific publications, some branding, a UX project. Over the past few years I've illustrated many topics in particle physics, accelerator science, fusion energy science through my longtime collaborator Sandbox Studio—which I've enjoyed immensely, as I live to nerd. I'm also planning a few personal illustration projects related to science.
Choose a favorite shot of yours. Why is it a favorite?
I enjoyed referencing soviet science posters. Also I think this one manages to be very visually active without being overkill.
Tell us about your setup. What tools did you use to create the shot (e.g. hardware, software, pens, paper, blowtorch)?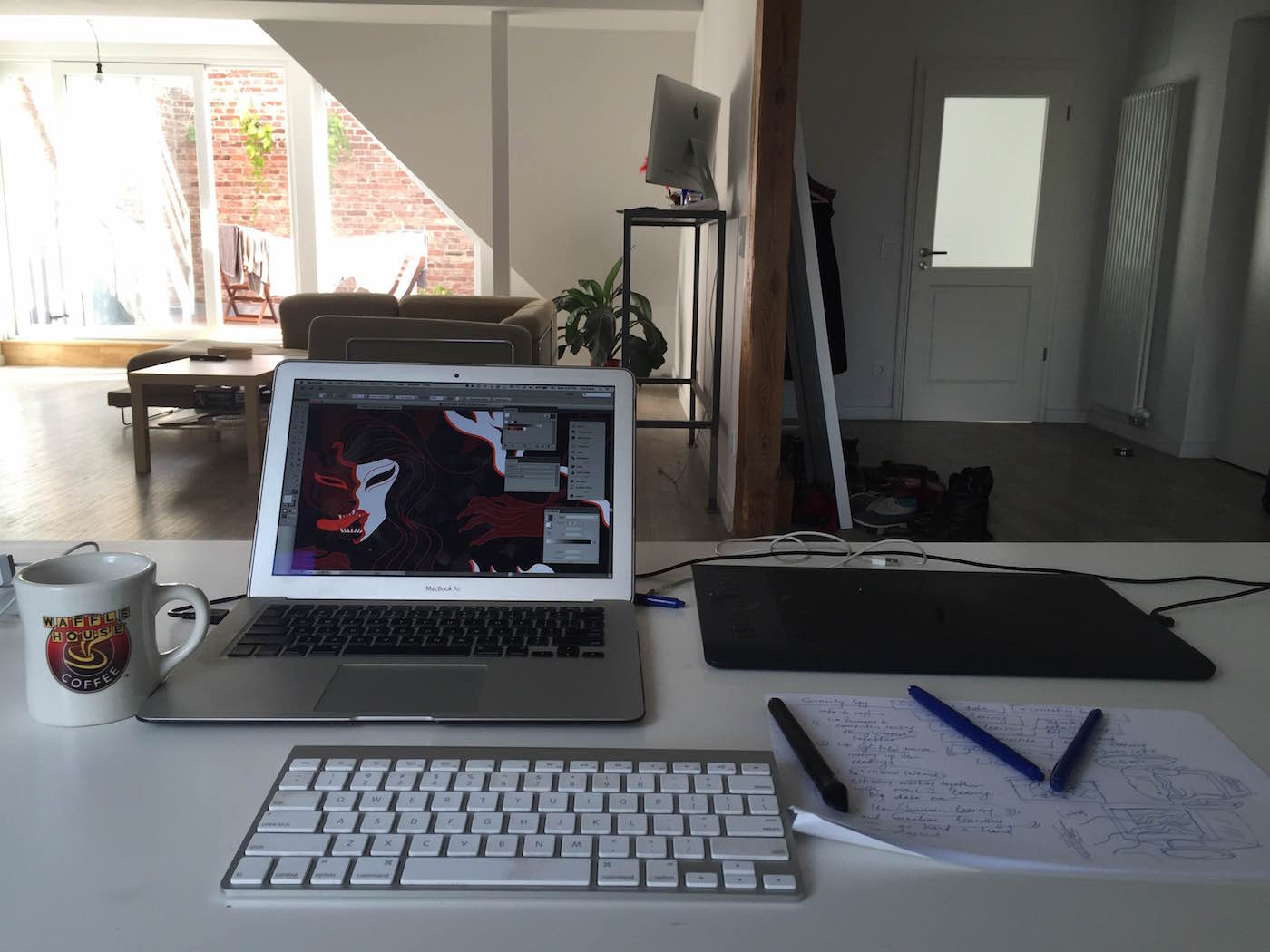 I use printer paper and blue pens for brainstorming, Wacom + Photoshop for sketching, and Illustrator for outlining and coloring. Sometimes I'll go back to Photoshop at the end for some final color adjustments and add small details by hand. Evernote contains all my life plans and all my thoughts.
Choose a favorite shot from another Player. Why do you dig it?
It's quirky, fun, experimental. I love Simone's shots overall for the same reasons.
Find Ana on Dribbble, on Twitter, and at anakova.com.
Find more Interviews stories on our blog Courtside. Have a suggestion? Contact stories@dribbble.com.