In this edition of For the Win, UX designer Hanna Jung shares her Dribbble success story. Hanna's interactions on Dribbble have led to great group of friends and colleagues and an incredible opportunity at Google.
I had always wanted to be a part of the vibrant Dribbble community. One fateful winter morning I presented a design to my team and it was rejected due to the difficulty of implementation. However, I was not willing to drag the design I put my heart and soul into to the trashcan. That motivated me to send my portfolio to a fellow Dribbbler. In a matter of hours I was humbled to receive a Dribbble invitation. Since receiving that invitation, I have been an active member of the Dribbble community and pushed myself to continue growing as a designer.
Dribbble has provided a stage to improve my design skills and to share my work with the most influential designers in the world. The effort and thought I put into my designs have allowed me to add new techniques to my portfolio and look for ways to optimize my current designs. Not only do I interact with extremely talented designers, I've been able to witness what other talented individuals do with the source files I provide. The interactions I've had led to a great group of friends and an incredible opportunity at Google.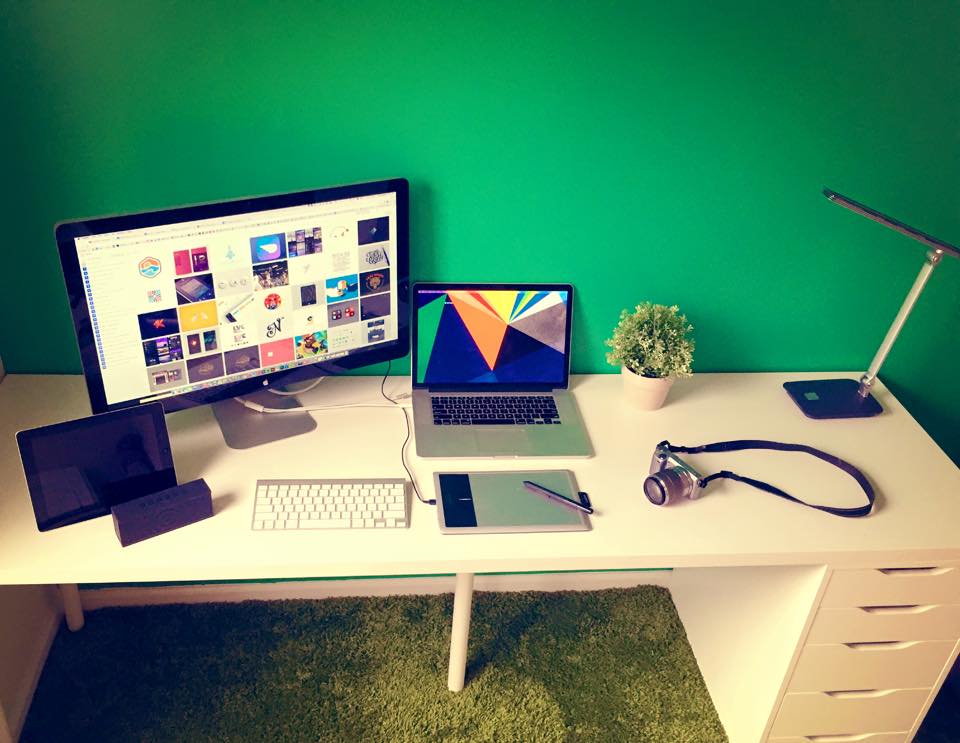 Working in Silicon Valley was another dream I wanted to achieve as a designer. 2015 was truly the best year of my professional life. I moved from Washington, D.C. to California to pursue my career at Google. Since making the move every day is an inspiration. I run every day and it provides a moment of clarity and creativity where I can churn through design ideas and consider my next Dribbble project.
You never know how talented of a designer you are until you discover and utilize all of the talents that you have. Dribbble helped me to explore my talents. I promise to keep exploring and utilizing my design. I truly and profoundly appreciate the opportunity that was given to me by a once stranger with an invitation to the most talented designer community in the world.
Find Hanna on Dribbble, on Twitter, and at www.hannajun.com.
Find more Inspiration stories on our blog Courtside. Have a suggestion? Contact stories@dribbble.com.