Who are you?
My name is Sarah Ferone and I'm an illustrator based in Philadelphia. In college I studied painting, but changed course after I graduated and headed into design. My first job was at an ad agency in Chicago, and then I moved to Philly to work at a non-profit. However, after I explored illustration as a path a few years ago, there was no turning back.
What are you working on?
Recently, I've been working on a some editorial assignments and a private commission, all featuring food illustration – one of my favorite things to draw. Also, I try to squeeze work for a passion project into my schedule when I can: a custom deck of playing cards!
Choose a favorite shot of yours. Why is it a favorite?
My favorite shot is probably the Queen of Hearts from my set of playing cards. It's one of the largest and most intense projects I've worked on yet. With so much to consider from carrying a consistent style throughout the 52 cards, to designing the tuck box packaging, and to making the cards functional for play – it's been really fun to work on. My goal is to have the deck completed and produced this year.
Tell us about your setup. What tools did you use to create the shot (e.g. hardware, software, pens, paper, blowtorch)?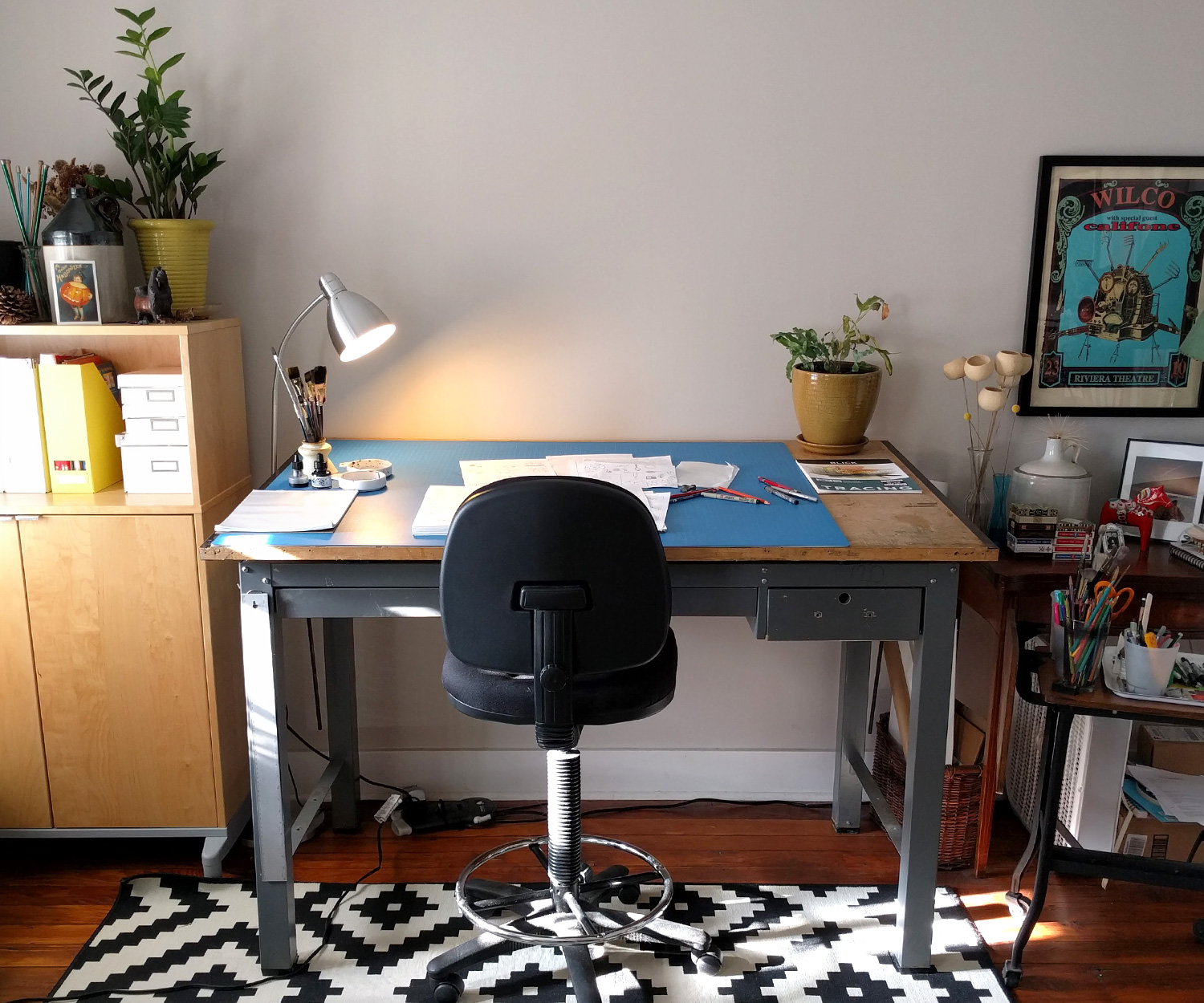 I work from home and converted an extra room into my studio. While I finish my illustrations in Photoshop, each one starts at the drawing table. I use watercolor, gouache, ink and some printmaking techniques to create the shapes and brushstrokes I'll need for the piece I'm working on. Then they're scanned in and composed digitally primarily using Photoshop and my old and tiny Wacom tablet. However my painting/fine arts roots have been tugging at me recently, and I would like to make some work off the computer this year.
Choose a favorite shot from another Player. Why do you dig it?
It's really hard to pick just one, but I'm going to choose this shot by Julia Kuo. It's from a whole series of tiny illustrations she made of the National Parks for Moo Cards. I love how she captured each location with brevity of line and shape, and her use of color is fantastic. It's a great series to check out.
Find Sarah on Dribbble, on Twitter, and at www.sarahferone.com.
Find more Interviews stories on our blog Courtside. Have a suggestion? Contact stories@dribbble.com.