In this edition of "For the Win," Utrecht-based designer Paul von Excite tells us how he got started, and how Dribbble helped push his career forward.
I am a full-time Dutch graphic designer specializes in logotype, lettering, typography and branding. I've been on Dribbble for nearly two years now.
Partly thanks to Dribbble and the Dribbble community, I am able to make a living out of lettering. This is how it all started out for me.
Just a few years back, while studying multimedia design, I heard about a designers' website called Dribbble. A study mate told me it was a closed community of only the best designers in the world, and it was very tough to get invited. Lucky as I am, no one I knew was a player at that time.
I created a small portfolio site with a few of the college exercises I had done — think of small websites for non-existing wine stores and car dealers. I e-mailed some Dutch designers with my portfolio asking if they had a spare invite. A few weeks later it worked and I was in — a happy man I was.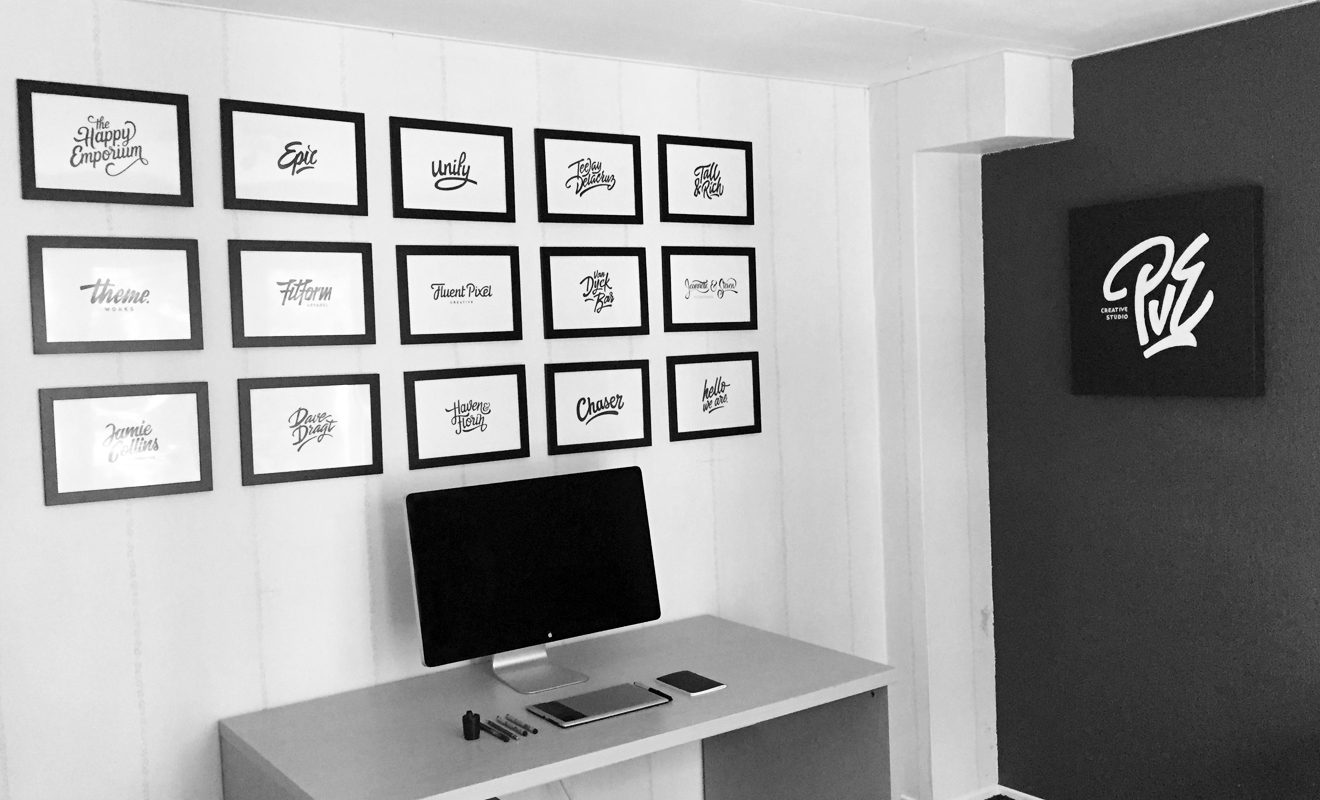 Immediately after, I started to post my work that I had placed on my portfolio site before. Let's say, it didn't do much damage. It was a bit of everything: posters, websites, app designs, etc., and nothing standing out. At that time I had never made a logo or logotype, but those sketchy shots of logotypes from Sean Wes McCabe, Eddie Lobanovskiy and others caught my attention. The way they showed off their work was pure eye candy to me.
A friend of mine had his own small graphic design studio called Unify and was looking for a logo in that style. After much struggle, we posted the final result in January, 2014. A few months later, I dropped out of college to pursue the dream of being a self-taught logotype and lettering designer, and making an actual living out of it.
Because I didn't have the restrictions of college anymore, I had a lot of time to work on my own projects. Using Dribbble to showcase more work, from that time on my career went really fast forward.
Now I do work for many exciting start-ups and well-known companies, and most of them found me through Dribbble. I have met a lot of awesome people from all over the world through Dribbble, and I am looking forward to meeting even more.
Dribbble for the win! It changed my life.
Find Paul at Dribbble, on Twitter, and at www.paulvonexcite.com.
Want another winning story? Check out Damian Watracz. Have a For the Win tale of your own? Contact stories@dribbble.com.
Find more Inspiration stories on our blog Courtside. Have a suggestion? Contact stories@dribbble.com.