Thom van der Weerd's a designer from the Netherlands, focusing on UI/UX design for DuckDuckGo. Below, he tells us how Dribbble helped moved him forward in the design world.

I think I was about 16 years old when I became interested in design. I had previously been dabbling in front-end development to find out how webpages were built. It was the obvious bridge to design.
I finished high school about a year later, all while designing logos for local clients. After delivering a couple dozen logos to clients I registered as a small business. Fun fact: Since I was still only 17 years old, my mother actually had to sign for me.
That same year I went on to study Communication & Multimedia Design to pursue my new passion for design. This was also about the time I found out about Dribbble, which completely opened up the world of design for me. I found thousands of like-minded people eager to share their knowledge and give feedback. Dribbble enabled me and a lot of other people to gain exposure, get feedback, and slingshot their career regardless of whether there actually was one in the first place.
Which obviously was not the case for me. I had only been doing small projects and had very little experience. I used Dribbble in a way where it enabled me to grow as a designer. Projects became bigger, income too.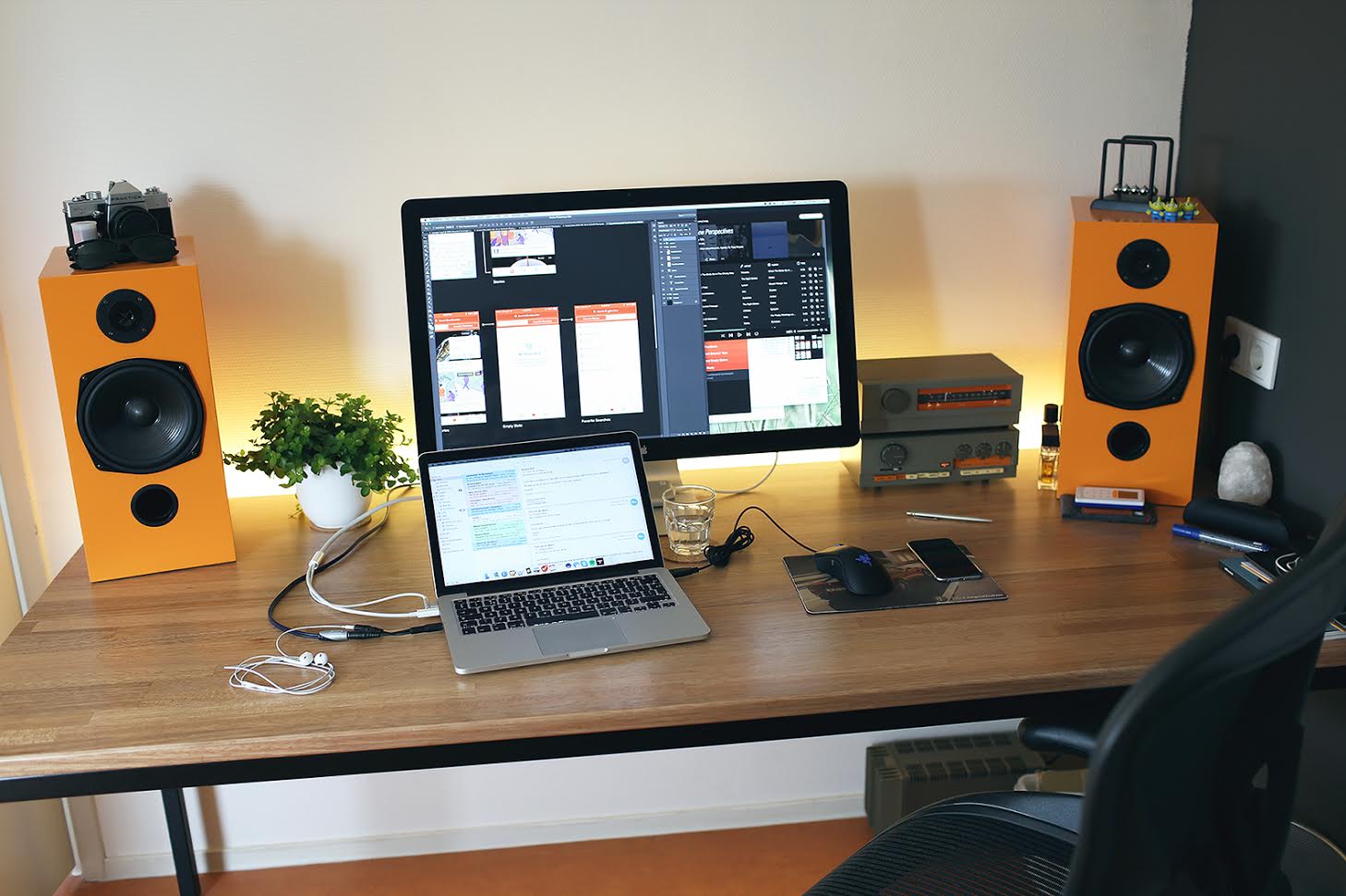 Designing for clients and working on interesting projects was something I enjoyed. Working on real projects taught me way more than I would ever learn from writing papers in college. In little over a year, I dropped out of college to pursue my small business working as a freelance designer. Dribbble played a huge part in that decision, and it's proven to be a solid platform to build a career from.
After having worked as a freelance designer for about two years I was in need of a new challenge, a new push for growth. I decided to go work full-time for a single company, which ended up being DuckDuckGo. I'm really fortunate and grateful to be part of this small team of awesome people working on an equally awesome service.
The use-case of Dribbble has slightly shifted for me since I dropped out of college, but it's always been and always will be a necessary tool in my toolkit. Once every year, I happily extend my pro account, even if it's just to support the team behind Dribbble.
Without Dribbble I wouldn't have met the awesome people I have met, and I wouldn't have been able to grow the way I did. Without Dribbble I wouldn't be where I am today. Dribbble for the win!
Find Thom at Dribbble, on Twitter, and at thomweerd.com.
Want more winning stories? Check out For the Wins with Ryan Hamrick and Murat Mutlu. Have a For the Win of your own to share? Contact stories@dribbble.com.
Find more Inspiration stories on our blog Courtside. Have a suggestion? Contact stories@dribbble.com.