Looking for some spooky fonts to use in your design projects this Halloween season? You've come to the right place. Explore this creepy collection of typefaces in all types of styles and letters—from slab serif fonts to handwritten fonts, you'll find the perfect typography for your spooky design needs.
You can purchase most of the fonts below for personal or commercial use, but we've slipped in some free spooky fonts too. Happy designing!
1. Wax Museum — (FREE)
This spooky font designed by Dustin Williams is inspired by the classic Chamber of Horror Wax Museums of the 70s and 80s. This free font includes regular and drip versions of the typeface.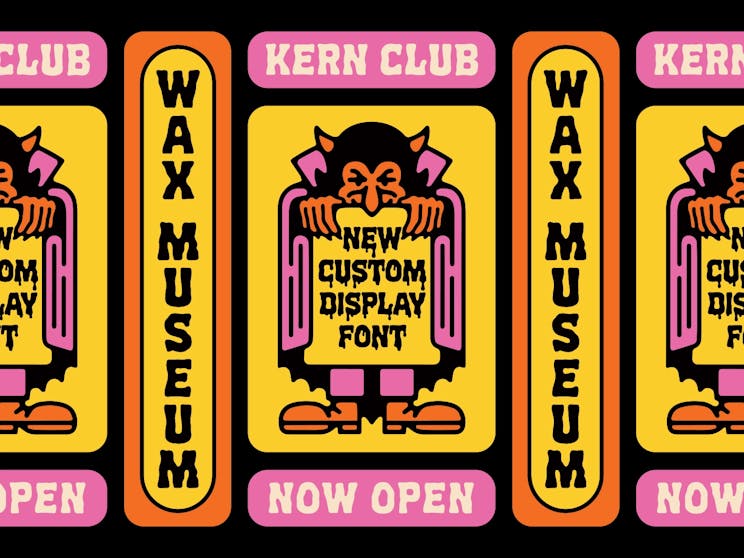 Art by Dustin Williams
2. Pentacle
Pentacle is a font pairing from Design Surplus with over 130 eerie, apothecary-inspired icons. Gothic and sans serif, the Pentacle fonts work perfectly together and can also stand alone.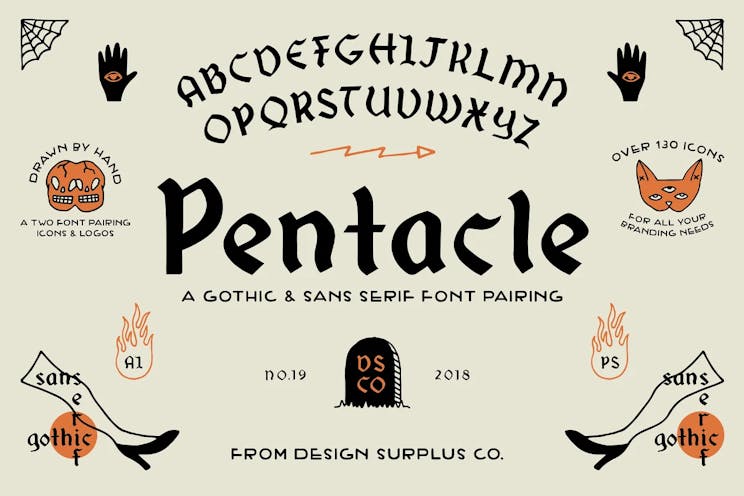 https://creativemarket.com/DesignSurplus/3054875-Pentacle-Font
3. Screature
Screature is inspired by the classic Hollywood film Fanged Frankenstein's from the Deep and was hand-drawn in Maine, America's horror capital. Brought to you by the folks at Remedy667, Screature will breathe new life into your designs, projects, and products.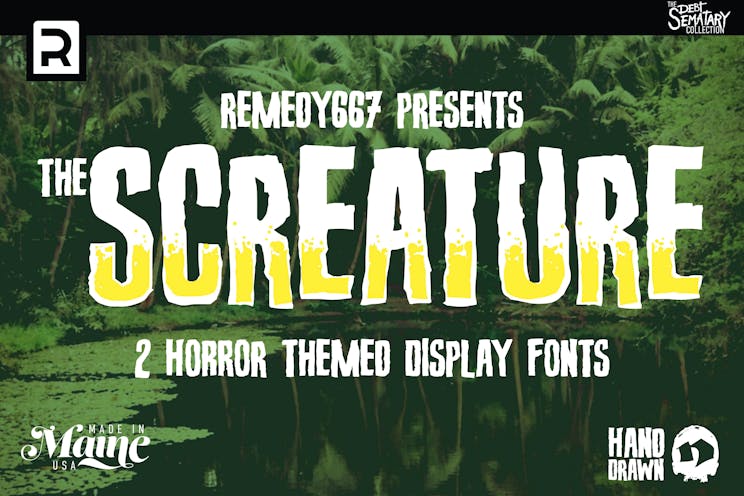 4. Moonhells
Moonhells is a font created to complement any Halloween-inspired designs. The font is strong in character and comes equipped with several extras such as flyer templates and a collection of Halloween icons!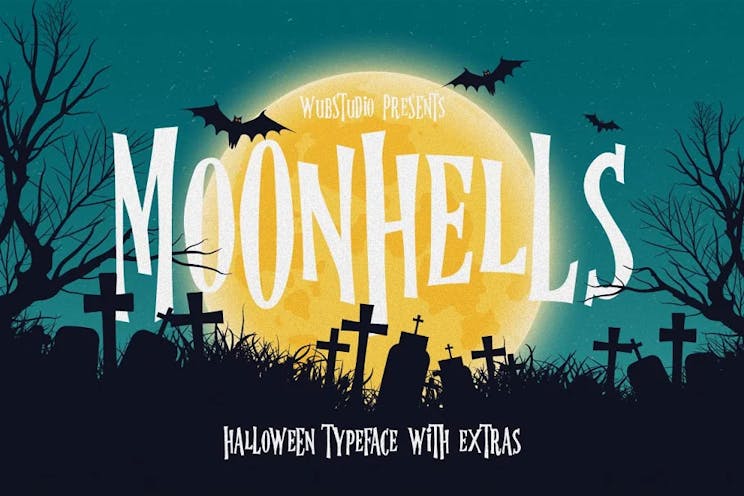 5. Voodoo
Voodoo is a scratchy, scribbled, and all-caps Halloween font, just in time for you to get spooky. Voodoo also comes with 40+ matching scribble illustrations (voodoo dolls spiders, ghosts, skulls, and more).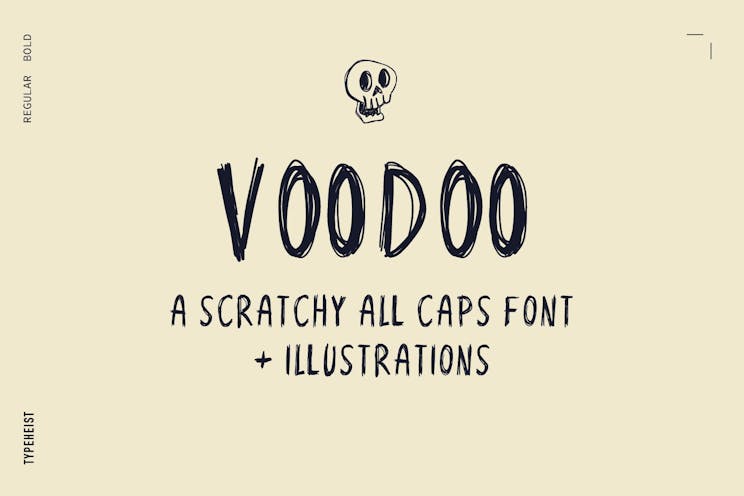 6. Dreadful
Dreadful is a creepy font inspired by classic horror movies and vintage comics. The Dreadful typeface is best used for headings, logos, posters, book covers, and any other scary creative projects you've got up your sleeve. Your download also includes Halloween flyer templates, quotes, and illustrations.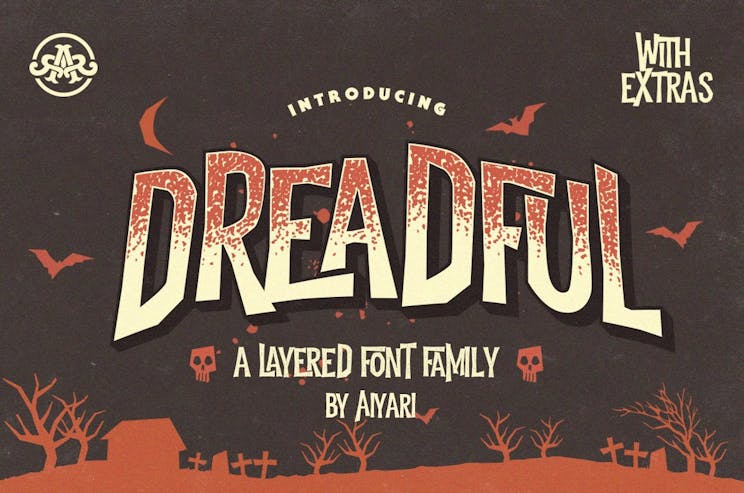 7. Witchy
Witchy is a distressed brush script font hand-lettered by Dixie Type Co. Use Witchy for your Halloween party invitations, web graphics, and any other Halloween decor. This spooky font also comes with 3 spider doodles and 8 ligature downloads.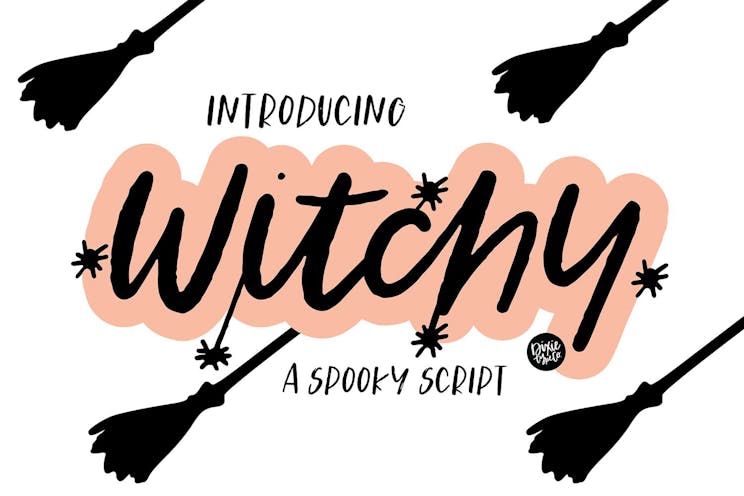 8. Melt
If you're looking for a goopy, slime-dripping font for your design project, this creepy font is for you. Melt font was created freehand digitally. It's an extremely detailed typeface perfect for your vintage-looking horror posters or spooky designs.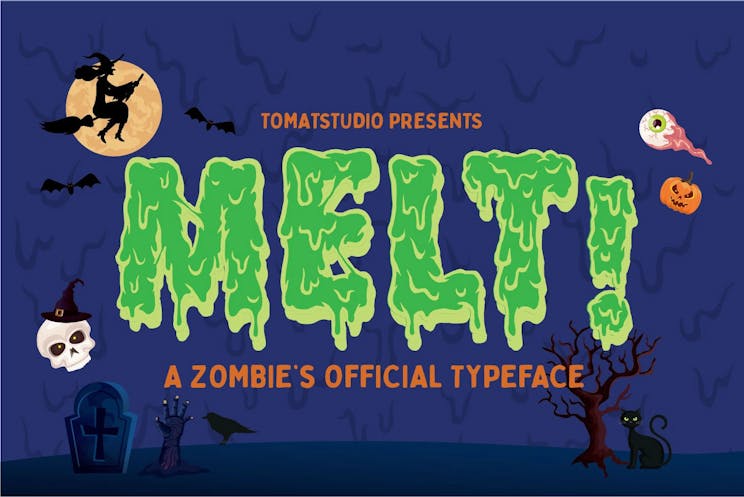 9. Scary Skelly Font
Scary Skelly is a decorative Halloween font inspired by classically spooky skeletons. The letters are each made of hand-drawn bones, a bold and fun style for any spooky-related project.
10. Corpse Bride — (FREE)
A fully uppercase typeface, Corpse Bride is a free spooky font designed by Ulrich Planer and presented by Kern Club. Use this font to give your designs a slightly fun yet sinister look and feel.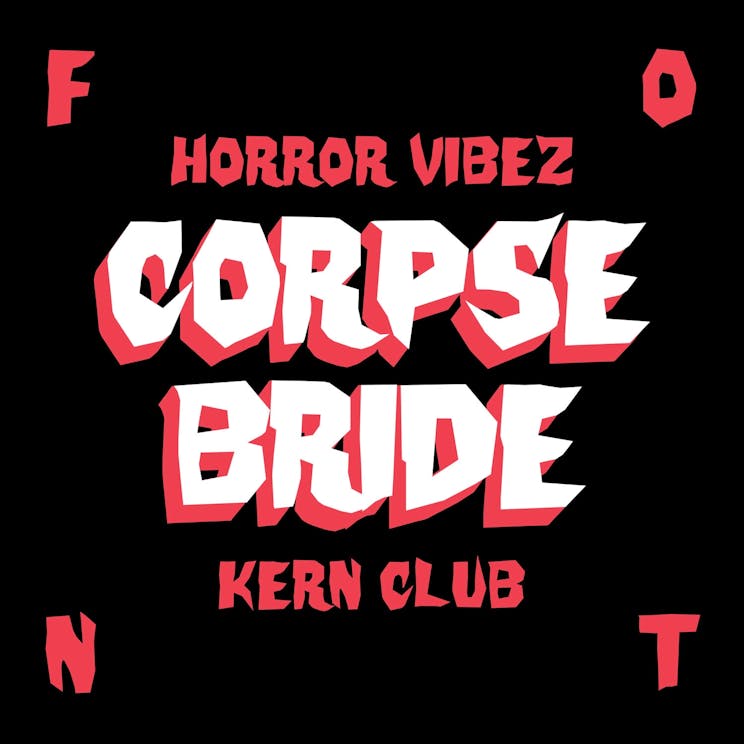 11. Slasher Flick
A typeface you count on for terror is Slasher Flick. It's a horror font literally made for slasher movies. Influenced by 80's massacre movies, Slasher Flick brings the bloodshed. Use this typeface in any film titles, book covers, gig posters, skateboards, packaging, and more.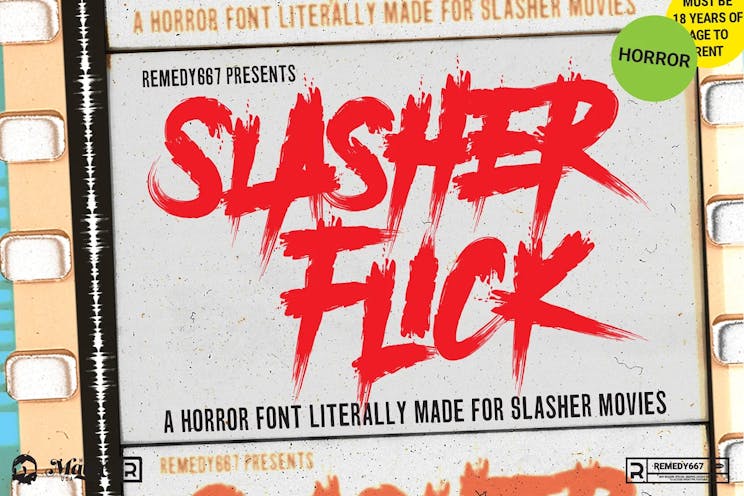 12. Karloff
A classic Halloween font, Karloff is the perfect typography to use for any spooky visuals you create this season. Get creative by adding special effects to this typeface or stick to a black & white composition for a spooky vintage style.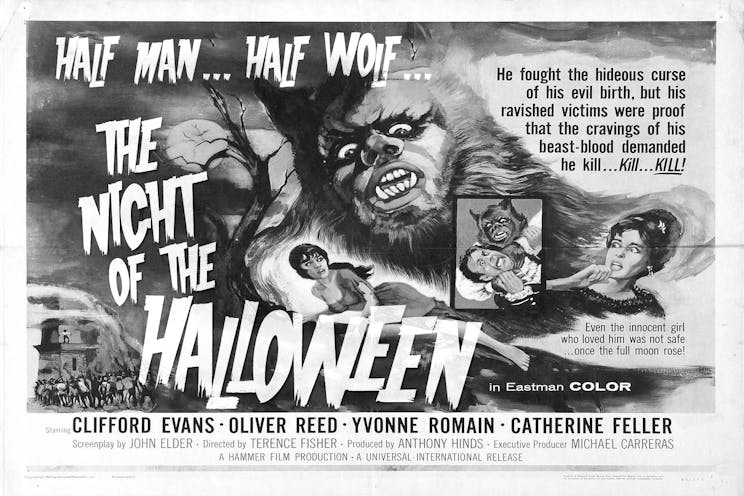 Get inspired to use these spooky fonts
We hope you enjoyed this collection of spooky fonts! If you're feeling inspired to use these typefaces in your next design project, be sure to share your work on Dribbble—we'd love to see it.
For more Halloween design inspiration and spooky aesthetics, check out the #Halloween tag on Dribbble. Happy designing! 
Kickstart your creative projects with millions of pre-designed assets.
Browse Marketplace
Streamline your workflow

Design faster and smarter

Support independent creators