Design Hiring
When Design Meets Mental Health—A Chat With Headspace's Karen Hong
Meet Brand Designer at Headspace, Karen Hong and learn about her job working as an illustrator and motion designer in the mental health space.
December 06, 2021
Start Hiring Today
Get to know Brand Designer at Headspace, Karen Hong! Karen joins us to talk about her career at the intersection of mental health and design.
Introduce yourself! Who are you and what's your background?
I'm Karen! I'm currently a Brand Designer at Headspace in Santa Monica, California. I graduated CalArts in 2016 with a BFA in Graphic Design. I grew up painting and drawing a bunch with pastels and gel pens.
I thought I wanted to be a traditional graphic designer, then a motion designer, and eventually decided, "Nah! This is boring for me." Naturally, I came back to drawing silly animals and characters (I especially enjoy doodling alligators and frogs). I also like to make small clay sculptures and sew/needle-felt my characters (very badly).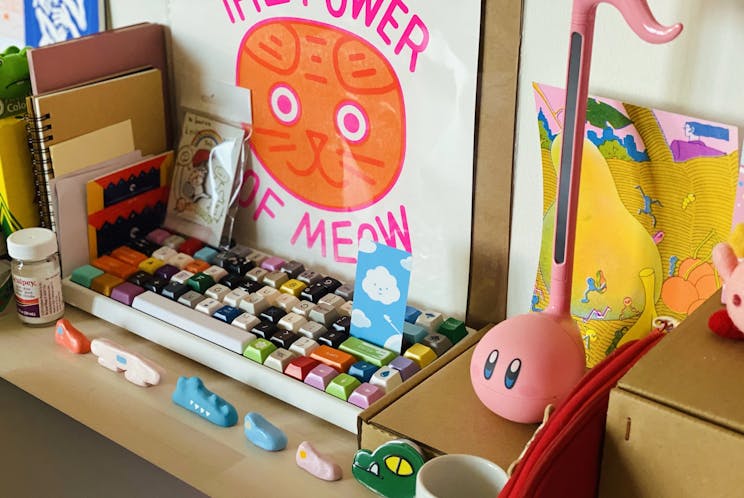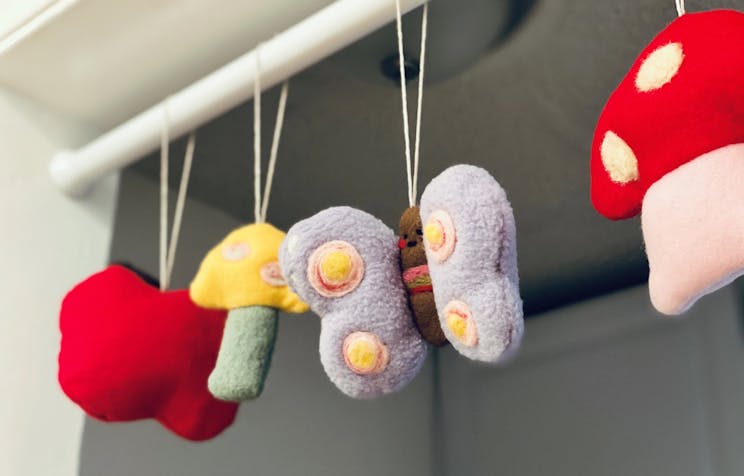 Tell us about the work you do at Headspace. How did you land the job?
I was lucky enough to be discovered through Vimeo by one of the former designers on the brand team (Thanks Chris Markland)! I "Liked" his Headspace Kids animation and he just happened to click through my profile. I think I only had one animation up from a fun school project at the time.
I'm on the Brand team at Headspace and specialize in illustrations for our core app, brand campaigns, and other secret projects! I also get to art direct a bit on animation projects, which is my favorite part of my job. Having fun teammates and a sweet boss is pretty great too.
"Although it may look like I'm just drawing cute smiley faces & characters all day, it's a cool challenge figuring out how to communicate abstract ideas and tougher topics..."
Before Headspace, I got to dip my toes in the motion industry. I was freelancing at Brand New School for about a year designing style-frames for commercials like Hershey's, Twitter, etc. I think I grew a lot that year now that I look back—like overcoming my anxiety of working in an open-plan office! Super cheesy and cliché, but I'm very thankful for that experience and the many talented, kind people I got to work with.
What's it's like designing for a mental health-focused product?
Although it may look like I'm just drawing cute smiley faces and characters all day, it's a cool challenge figuring out how to communicate abstract ideas and tougher topics through the brand lens. Visual metaphors are key! (Small shoutout to CalArts for strengthening my thinking skills!) Most importantly, it's super rewarding to know that I'm part of something that genuinely wants to help make people healthier and happier.
What's one of the biggest lessons you've learned so far in your career?
At the end of the day, it's just a job! Don't take things too personally.
If you weren't a designer what would you be doing?
Rescuing dogs (I have three currently). Not that anyone asked… their names are Huck, Leo, and Beanie Baby.
Speed Round!
Favorite design tool: Photoshop? I draw everything using the laptop trackpad, but recently I've been trying to use my iPad pencil more because my wrist has been screaming for help.
What you listen to while you work: I prefer something called silence 😂. Occasionally, I'll listen to some jazz or classical music, but you'll usually find me wearing headphones with nothing playing.
Coffee or tea? Neither! I like my sugary fruit juices and icy cold water.
Name a Dribbbler who inspires you: There's too many! To name just a few… Lorena G, Justin Tran, Jose B. Rivera, Oliver Sin, and Laurentiu Lunic!
Hire the world's top designers on Dribbble.
Find a designer
#1 Design Job Board

Advanced search filters

Unlimited messages