Freelance
13 must‑read graphic design books that will shape your career
A list of must-read graphic design books for both freelancers and design professionals. Get inspired to become a better graphic designer today.
November 23, 2021
Browse Freelance Jobs
Art by Lauren Castro
Looking to level-up your graphic design game in 2022? While there is a wealth of information available online, it can be easy to overlook books as valuable resources for learning more about graphic design. There are hundreds of amazing graphic design books out there, which presents the question: where should you start?
Below are thirteen excellent books about graphic design, covering everything from how to get started in your design career to specific design concepts like typography and grid design. Bookmark your favorites and get ready to supercharge your graphic design career!
1. Thinking with Type
— by Ellen Lupton
Thinking with Type was one of the first graphic design books I read and I still have a copy that I refer to on occasion. The design of the book adds to its usefulness, giving beautifully illustrated examples of exactly how to implement the concepts discussed in the book.
From the publisher:
"Ellen Lupton provides clear and focused guidance on how letters, words, and paragraphs should be aligned, spaced, ordered, and shaped. The book covers all typography essentials, from typefaces and type families, to kerning and tracking, to using a grid."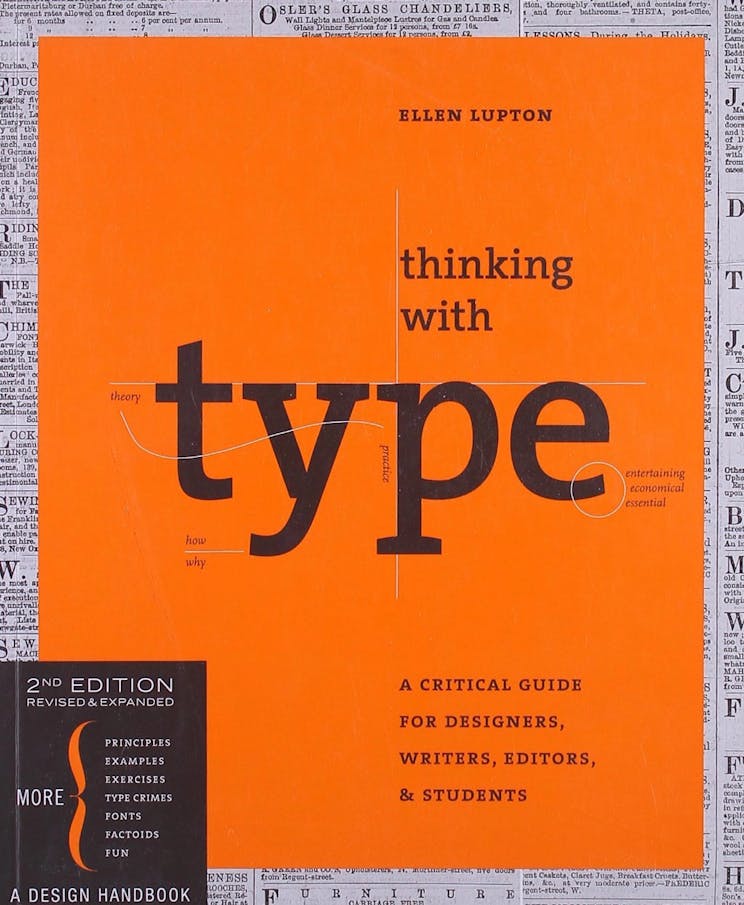 2. Now You See It and Other Essays on Design
— by Michael Bierut
Michael Bierut is a partner at Pentagram Design, with work in the permanent collections of everywhere from MoMA to the Cooper Hewitt, Smithsonian Design Museum. In Now You See It and Other Essays on Design, Michael explores topics ranging from process, inspiration, mentorship, and the history of design.
From the publisher:
"In more than fifty smart and accessible short pieces from the past decade, Bierut engages with a fascinating and diverse array of subjects. Essays range across design history, practice, and process; urban design and architecture; design hoaxes; pop culture; Hydrox cookies, Peggy Noonan, baseball, The Sopranos; and an inside look at his experience creating the "forward" logo for Hillary Clinton's 2016 presidential campaign."
3. How to Be a Graphic Designer without Losing Your Soul
— by Adrian Shaughnessy
If you're just starting out in your graphic design career, How to Be a Graphic Designer without Losing Your Soul offers up practical advice and guidance on the more theoretical and philosophical aspects of design.
From the publisher
"This new, expanded edition brings this essential text up to date with new chapters on professional skills, the creative process, and global trends that include social responsibility, ethics, and the rise of digital culture. How to Be a Graphic Designer offers clear, concise guidance along with focused, no-nonsense strategies for setting up, running, and promoting a studio; finding work; and collaborating with clients."
4. Graphic Design Thinking: Beyond Brainstorming
— by Ellen Lupton
Graphic Design Thinking: Beyond Brainstorming is second of Ellen Lupton's books to make this list. Lupton is the design curator at the Cooper-Hewitt, National Design Museum in New York and pulls from both her own knowledge and experience as well as conversations with leaders in the design industry in Graphic Design Thinking.
From the publisher:
"Graphic Design Thinking explores a variety of techniques to stimulate fresh thinking to arrive at compelling and viable solutions. Each approach is explained with a brief narrative text followed by a variety of visual demonstrations and case studies."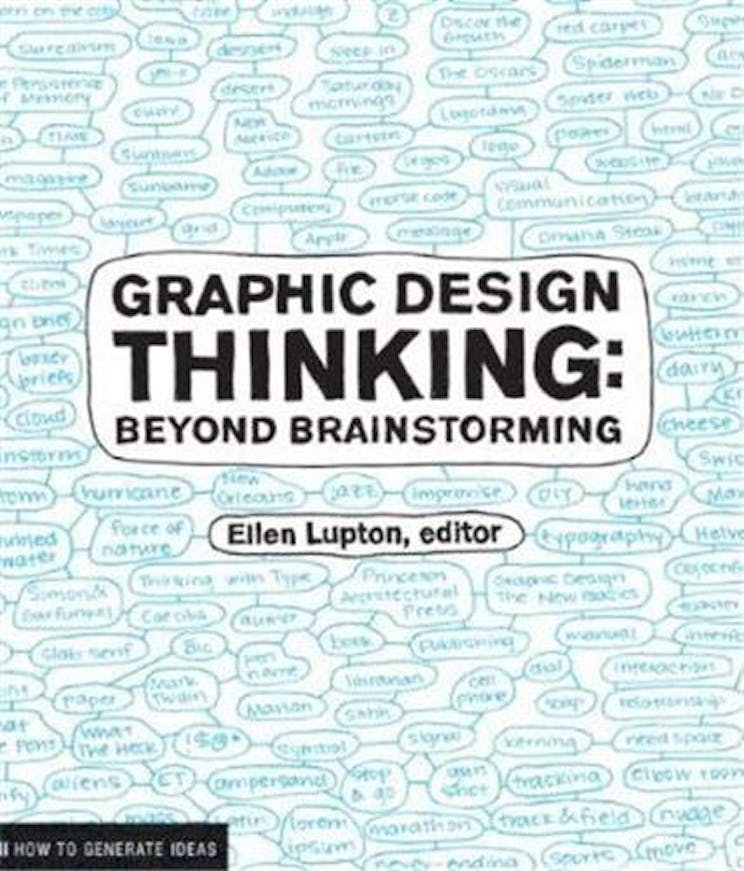 5. Show Your Work!: 10 Ways to Share Your Creativity and Get Discovered
— by Austin Kleon
Not every designer is great at self-promotion. But without effective promotion and marketing, it can be nearly impossible to get enough clients to stay afloat. Austin Kleon's Show Your Work! gives designers tips and strategies for sharing their work and being seen.
From the publisher:
"From broader life lessons about work (you can't find your voice if you don't use it) to the etiquette of sharing—and the dangers of oversharing—to the practicalities of Internet life (build a good domain name; give credit when credit is due), it's an inspiring manifesto for succeeding as any kind of artist or entrepreneur in the digital age."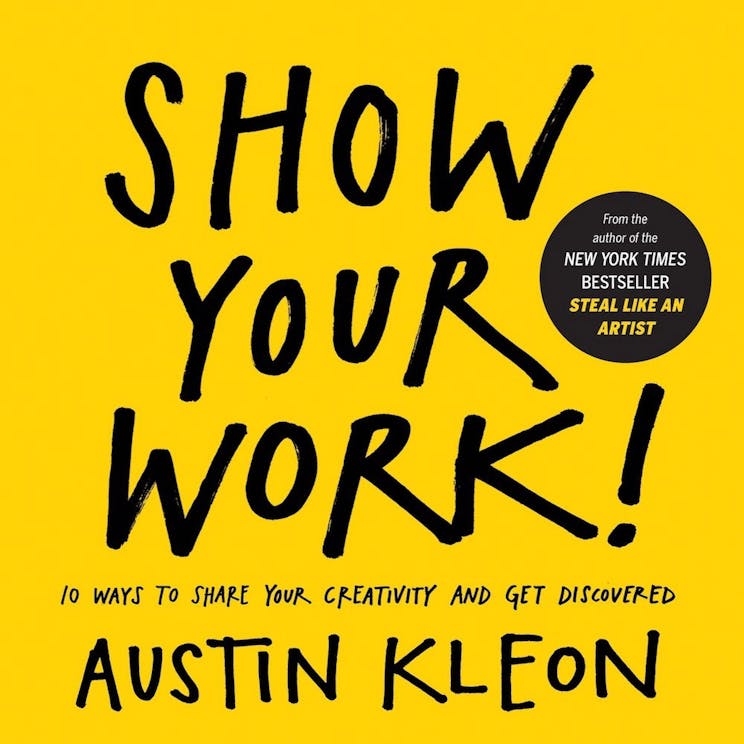 6. How to
— by Michael Bierut
Michael Bierut's graphic design career has spanned multiple decades and this retrospective of those years covers some of his work for the likes of Saks Fifth Avenue, The New York Times, and the Yale School of Architecture. In How to, Bierut showcases 35 of his designs, explaining his philosophy of design along the way.
From the publisher:
"In his entertaining voice, the artist walks us through each from start to finish, mixing historic images, preliminary drawings (including full-size reproductions of the notebooks he has maintained for more than thirty-five years), working models and rejected alternatives, as well as the finished work. Throughout, he provides insights into the creative process, his working life, his relationship with clients, and the struggles that any design professional faces in bringing innovative ideas to the world."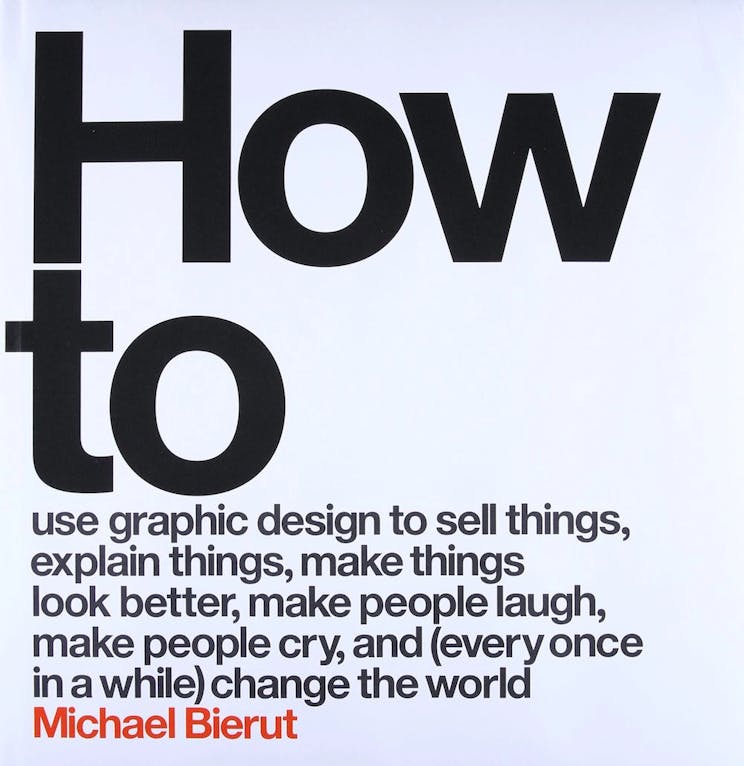 7. Work for Money, Design for Love
— by David Airey
If you're just getting started in your graphic design career, particularly as a freelancer, Work for Money, Design for Love is an excellent resource. David Airey, author of Logo Design Love, breaks down the business side of design in Work for Money, Design for Love.
From the publisher:
"Unlike other dry business books, this refreshing, straightforward guide from Logo Design Love author and international designer David Airey answers the questions all designers have when first starting out on their own…With this book, David finally answers their pressing questions with anecdotes, case studies, and sound advice garnered from his own experience as well as those of such well-known designers as Ivan Chermayeff, Jerry Kuyper, Maggie Macnab, Eric Karjaluoto, and Von Glitschka."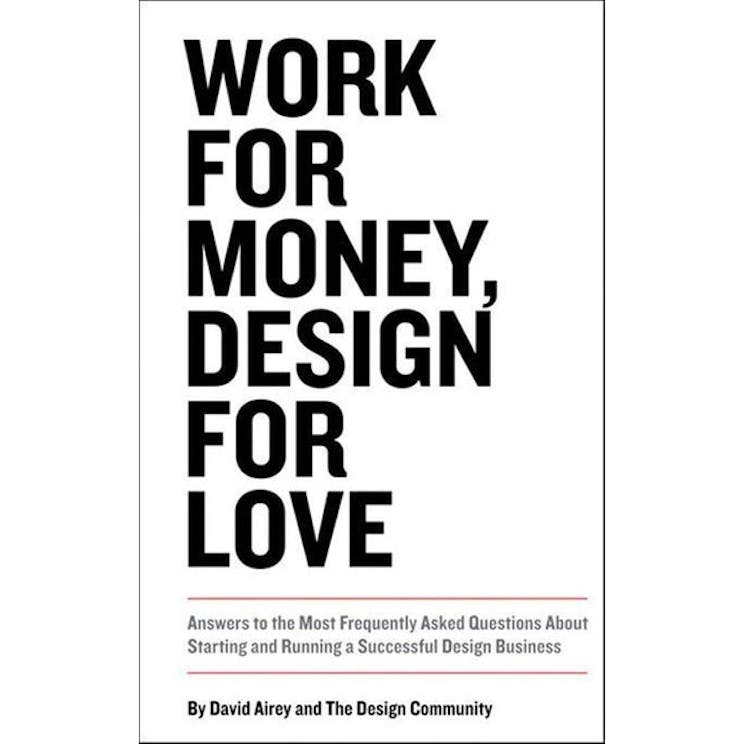 From the publisher:
"This volume provides guidelines and rules for the function and uses for grid systems from 8 to 32 grid fields which can be used for the most varied of projects, the three-dimensional grid being treated as well. Exact directions for using all of the grid systems possible presented are given to the user, showing examples of working correctly on a conceptual level."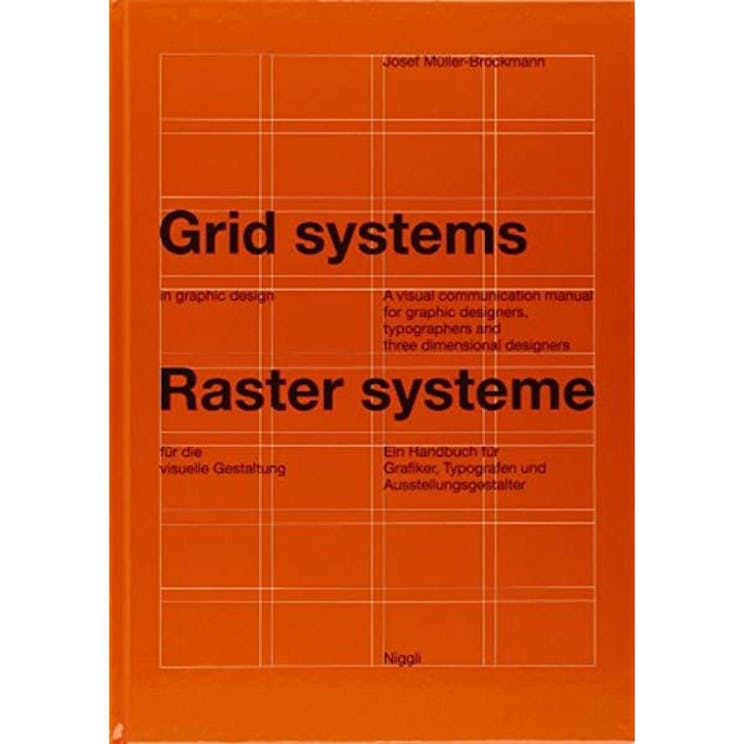 9. Graphic Design Rules: 365 Essential Dos and Don'ts
— by Peter Dawson, John Foster, and Sean Adams
Whether you're a graphic design student or a professional designer,  Graphic Design Rules gives you practical guidelines for creating better designs. The advice contained herein will help you elevate your designs with clear-cut guidance on everything from typography to creating page layouts.
From the publisher:
"Packed with practical advice, this spirited collection of design dos and don'ts takes readers through 365 rules like knowing when to use a modular grid—and when to throw the grid out the window. All designers will appreciate tips and lessons from these highly accomplished authors, who draw on years of experience to help you create good design."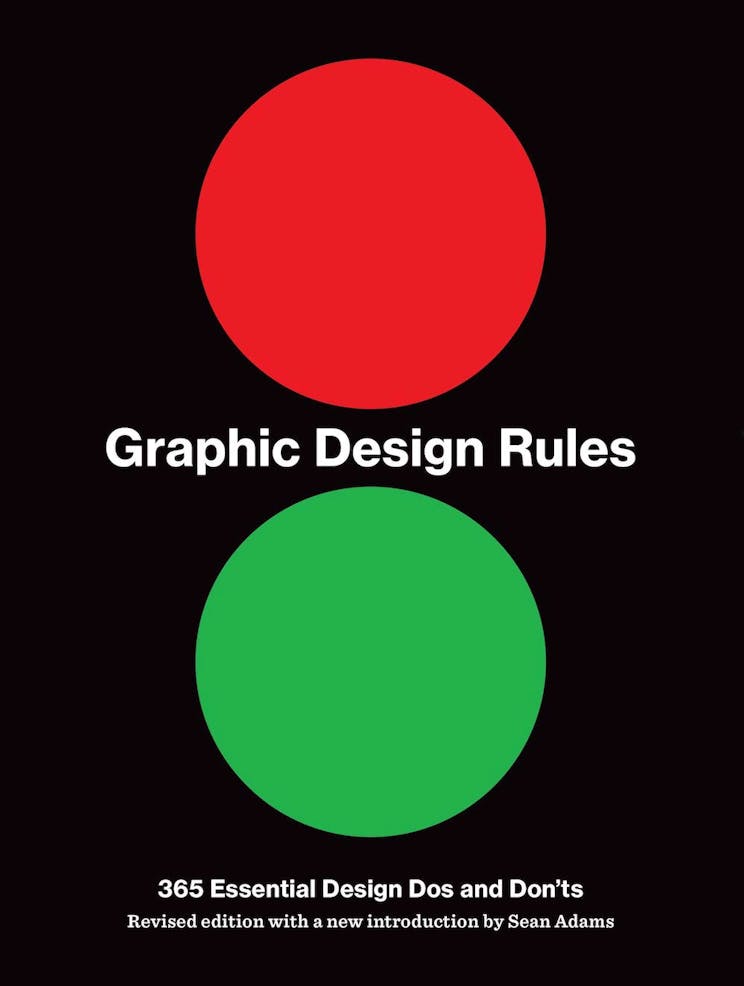 10. Interaction of Color
— by Josef Albers
Interaction of Color, originally created as a handbook for art education, has been lauded as one of the most significant books on color theory ever written. The newest addition includes more than fifty color studies that appear alongside Albers' original text to further demonstrate the theories presented.
From the publisher:
"Josef Albers's classic Interaction of Color is a masterwork in art education. Conceived as a handbook and teaching aid for artists, instructors, and students, this influential book presents Albers's singular explanation of complex color theory principles."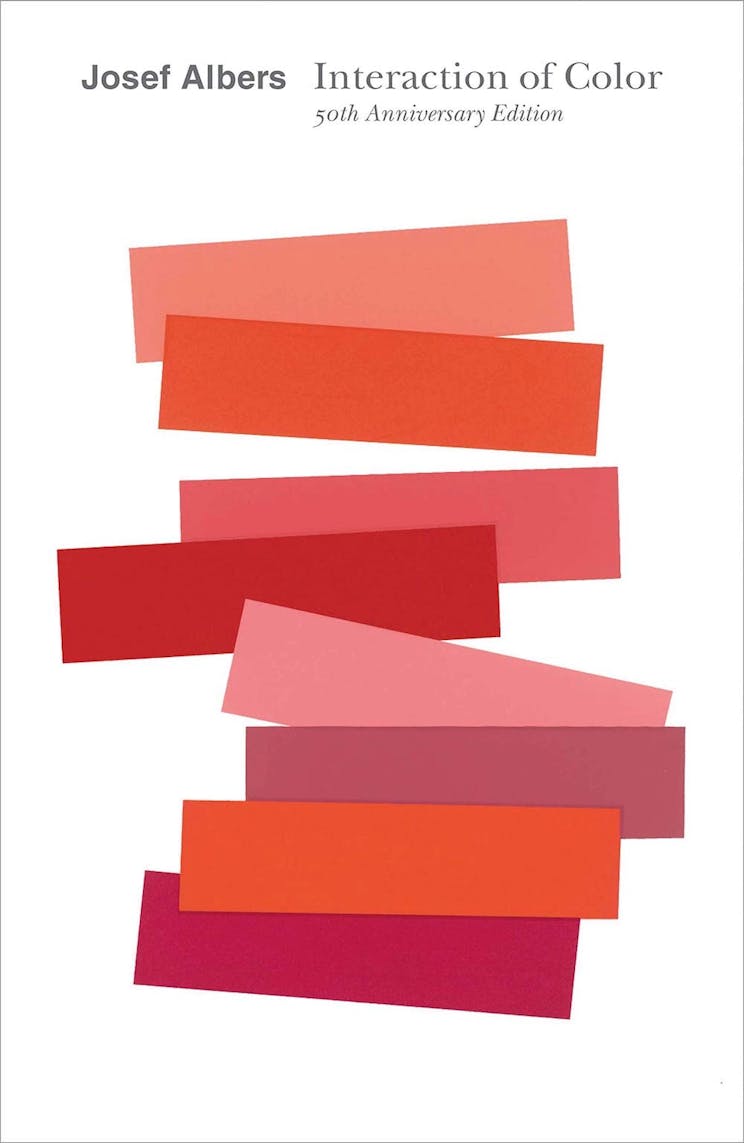 11. Powered by Design: An Introduction to Problem Solving with Graphic Design
— by Renée Stevens
Good design is about solving problems. It's no longer enough for graphic designers to simply understand the principles of design. They need to understand how to apply those principles to solve problems that impact their clients and the world around them. This is what Renée Stevens explores in her book Powered by Design.
From the publisher:
"Now more than ever, the graphic design industry needs a book that teaches the foundations and theories of design while simultaneously speaking to the topics of history, ethics, and accessibility in order to make designs that are the most effective for all people."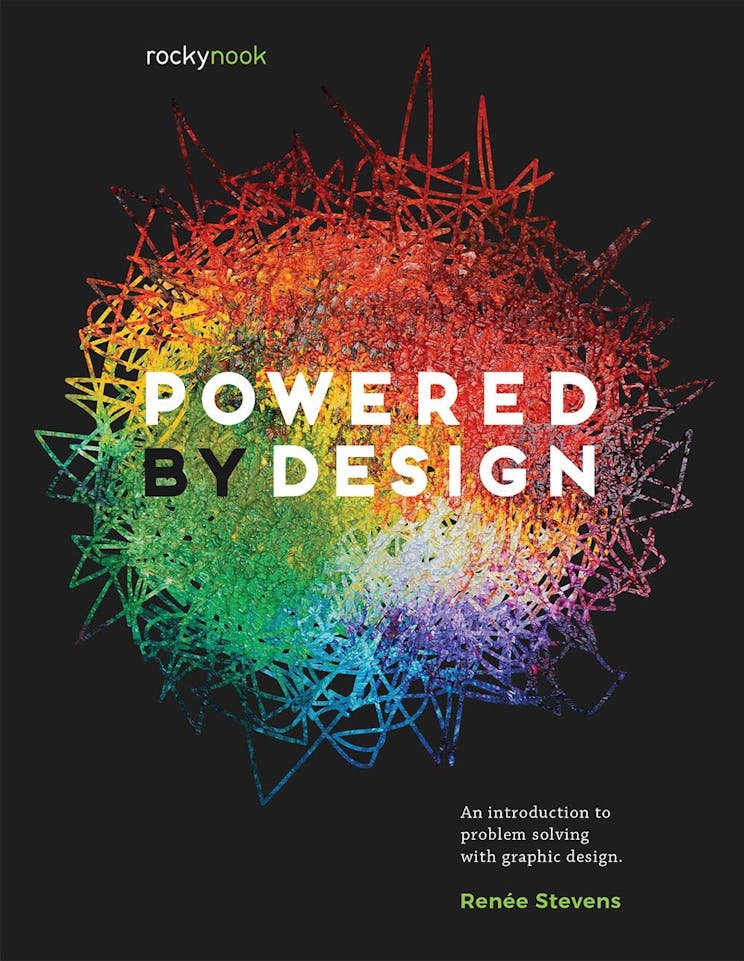 12. Designing Brand Identity: An Essential Guide for the Whole Branding Team
— by Alina Wheeler
A solid brand identity is an essential part of any company's marketing strategy. Graphic designers who understand the fundamentals of creating those identities have a competitive advantage in the marketplace and can better serve their clients. Designing Brand Identity is a guide that covers not only the theory behind branding but also the actual process of designing an identity and case studies illustrating how it's done.
From the publisher:
"From research to brand strategy to design execution, launch, and governance, Designing Brand Identity is a compendium of tools for branding success and best practices for inspiration."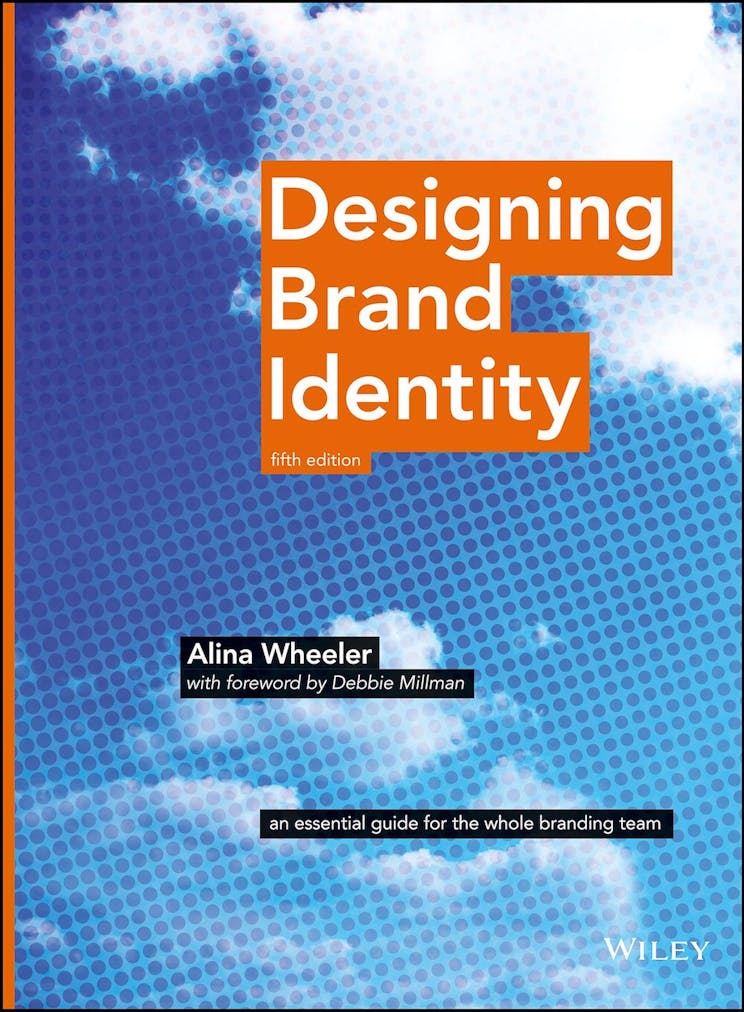 13. Oh, Sh*t… What Now?: Honest Advice for New Graphic Designers
— by Craig Oldham
Honest Advice for New Graphic Designers is a quintessential resource for new graphic designers who are trying to figure out how to start their careers. It covers everything from how to find a job to different ways to make money as a designer and even things like where you might want to live.
From the publisher:
"This book is a comprehensive and insightful guide to anything and everything that is of use to those looking to break into the creative industries, sharing experiences, ideas, advice, criticism, and encouragement. With sections covering education, portfolios, jobs/freelancing, working process, and personal development, this straight-talking, funny, and frequently irreverent guide is a must-read for all creative arts students."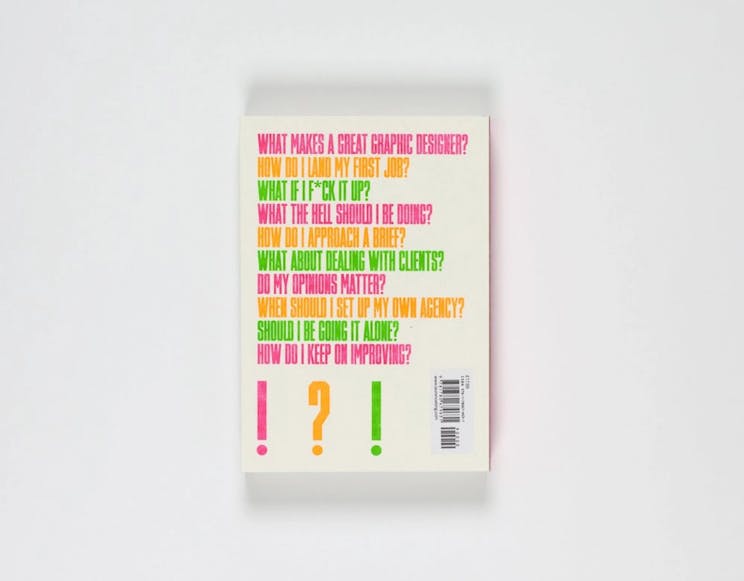 The best graphic design books to read for your career
There are so many more incredible graphic design books on the market, but starting with a few industry stalwarts is a great place to begin. We're confident the books above will inspire you to become a better designer. Happy reading! 
Build your brand & unlock new 
opportunities with Dribbble Pro
Learn more now
The #1 creative community online

Exclusive access to 1000s of leads

Create an instant portfolio in minutes

Promote your goods seamlessly