Freelance
10 best freelance websites to find graphic design work
These ten best freelance websites will help you find new graphic design clients quickly and easily. Spend less time on the job search and more time designing.
July 08, 2021
Browse Freelance Jobs
As a graphic designer with a steady stream of projects and deadlines, finding new freelance work can quickly slip to the bottom of your priority list. You may feel comfortable with the amount of work currently on your plate, but it's always essential to keep your eyes peeled for new clients or freelance jobs so you keep getting paid. 
The bad news is that finding freelance work takes a tiny bit of effort on your part. But the good news is that it's pretty easy to secure freelance jobs online as a graphic designer. 
Many designers feel overwhelmed with the process because of the sheer number of platforms and websites available. A quick Google search will yield hundreds of freelancing platforms (some with less than sterling reputations), which can be intimidating. 
So if you're a freelancer looking for your next job, we've conducted our own search for the best platforms and put together this list of the top freelancing sites for designers. 
A few of these freelancing websites are primarily for designers of different types, while others provide general job opportunities.  You can get the most from these freelance websites if you sign up for several and build a portfolio of your best projects. 
These ten best freelance websites will help you find new freelance graphic design clients:
Dribbble (Pro Business)
FlexJobs
Upwork
AIGA Design Jobs
Working Not Working
Toptal
Coroflot Freelance Design Hotline
Authentic Jobs
If You Could
Freelancing Females
Read on for a description of each freelance platform and link to signup to start building your portfolio.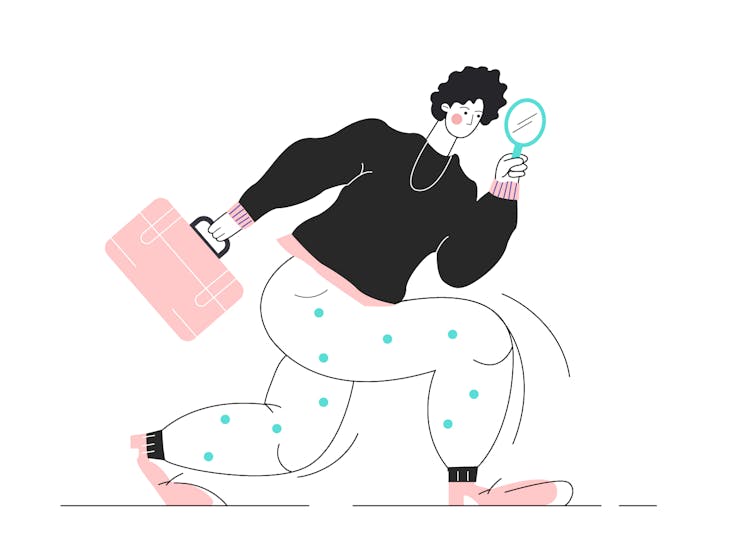 Dribbble (Pro Business) 
We'd be remiss if we did not kick off the article with our own Dribbble Freelance Job Board for Dribbble Pro Business members. 
As a destination to discover the world's top designers and creatives, Dribbble design professionals are some of the most talented in the industry. It only makes sense that those looking to hire the best designers use the Dribbble Freelance Job Board.
Note that these job listings are only accessible with a Dribbble Pro Business membership (which certainly pays for itself in perks)! In addition to access to the Freelance Job Board, you'll get a daily freelance jobs newsletters, a "hire me" button on your profile and . 
"I've officially closed three design project deals this week thanks to my Dribbble Pro membership. Using their freelance job board and being consistent on the platform pays." — Zac Nielson, Freelance Web & App Designer.
Ready to Start your Freelance Design Business? Get Leads Today!
Learn More Now
FlexJobs
The nature of work is changing, and FlexJobs has known it for years. As one of the first freelance websites emphasizing remote and freelance graphic design work, FlexJobs is a great resource for finding flexible projects. 
While they don't solely focus on graphic design jobs, it's super simple to use their search and filter tools to find just what you're looking for. Plus, since they've been around for so long, there are plenty of opportunities for freelance designers of all levels of experience.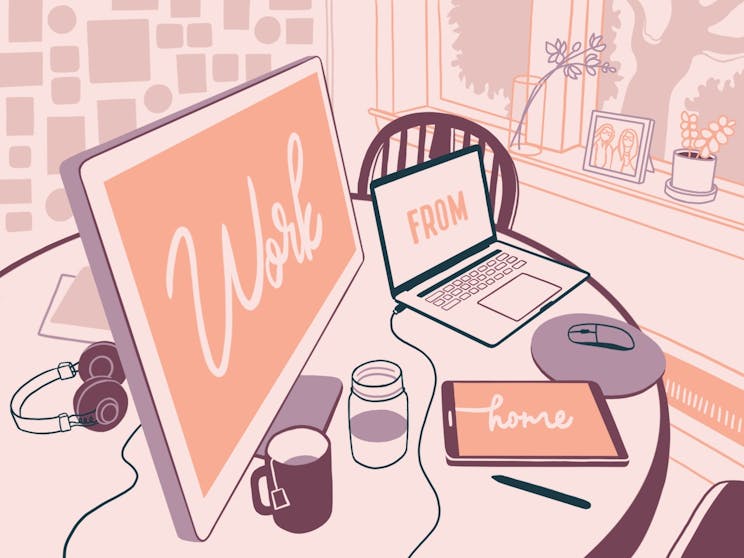 Upwork
One of the largest websites for finding freelance graphic design jobs online is Upwork. On Upwork, freelancers can choose from a wide array of job postings—from writing jobs to software development, mobile app design, social media management, and everything in between.
You typically have to "climb the ranks" on Upwork because clients rely solely on reviews and price while making their decision. So it is a good place for new or junior designers to start with lower-paying jobs and gain experience to increase their rates.
Upwork has a strict review process, so there is no guarantee you will be accepted to join. If there are too many freelancers offering your services, Upwork will hold or deny your application to increase not saturate the marketplace. 
One of the benefits of being accepted to this freelance website is that finding graphic design jobs isn't difficult. And since there are fewer freelancers on the platform, competition is not as fierce as other platforms. 
AIGA Design Jobs
The American Institute of Graphic Arts is a professional association for designers. Most professional designers who are American citizens belong to the AIGA since membership provides many opportunities and benefits. 
Jobs are posted on the AIGA website for everyone to see, but members of the association get better support in submitting their applications. Moreover, companies looking for freelance designers here expect to hire AIGA members.
Become an AIGA member to take advantage of this job platform. To use AIGA, you must either be a US citizen or a permanent resident.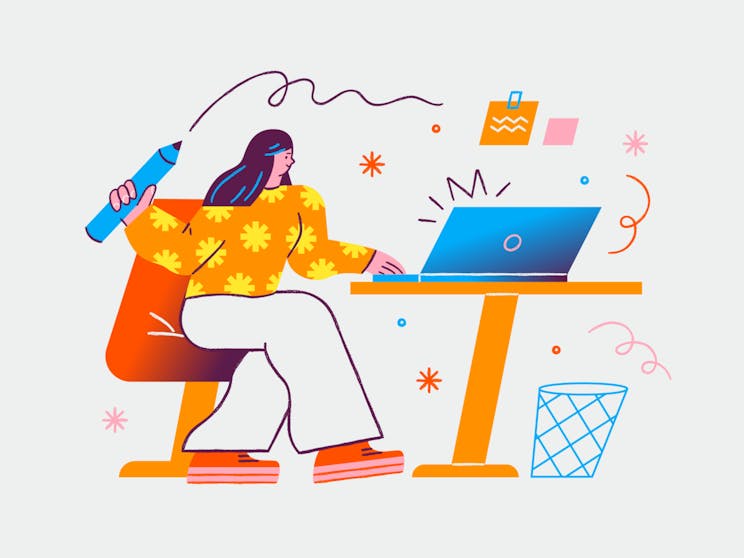 Working Not Working
Working Not Working's mission is to connect innovative companies with creative talent, so you know you'll find exciting opportunities on this platform. 
Showcase your creativity on your WNW profile and portfolio to be connected with companies looking for freelance graphic designers. 
While Working Not Working does list other roles (including full-time, part-time, and remote jobs) on their platform, there are also plenty of freelance graphic design roles. The asks can get very specific when hiring, with clients looking for designers, illustrators, motion designers, web development support, and more. 
Working Not Working used to be an invitation-only platform, which is how it became such a valuable community of high-quality designers. It's free for creative job seekers to sign up and a great resource used by some of the biggest and best companies in the world. 
Toptal
There's a lot in common between Toptal and Upwork, but it's more exclusive. Toptal requires its members to have experience working on high-quality projects for an extended period.
You'll go through an extensive screening process which includes multiple rounds of interviews, skill tests, and even reference checks. New designers can apply but will probably not be accepted to join. 
It is worth it, though! The job postings offered on Toptal are all of the highest quality and usually pay generously. It is definitely a platform worth aspiring to join if you enjoy the freelance marketplace experience.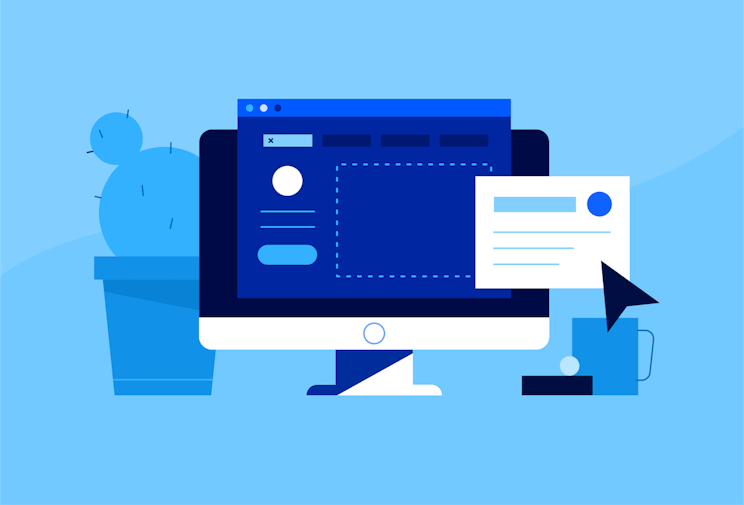 Coroflot Freelance Design Hotline
Coroflot was created by designers for designers. Join the network to connect with other creatives and find globally sourced design jobs.
To use this website as a job seeker, simply sign up for Coroflot and create your profile with your best work. Client projects enter the Coroflot queue, and Pro members have three days of exclusive access to apply to the project. If the project doesn't receive five responses, it will become available to all Coroflot members and job seekers. 
So, while you don't need a Pro membership at Coroflot, it does give you first dibs on all new freelance jobs.
Regular participation and a high-quality profile will go a long way here. 
Authentic Jobs
The Authentic Jobs website is specifically for designers, developers, and creative pros. 
In most cases, Authentic Jobs offers senior-level design jobs in different fields. Aside from the categories for designers, there are jobs geared towards front and backend developers, UX/UI pros, and specialized developers. 
Use the filters to search for their freelance graphic design jobs, or subscribe to their newsletter to be notified whenever new jobs are posted.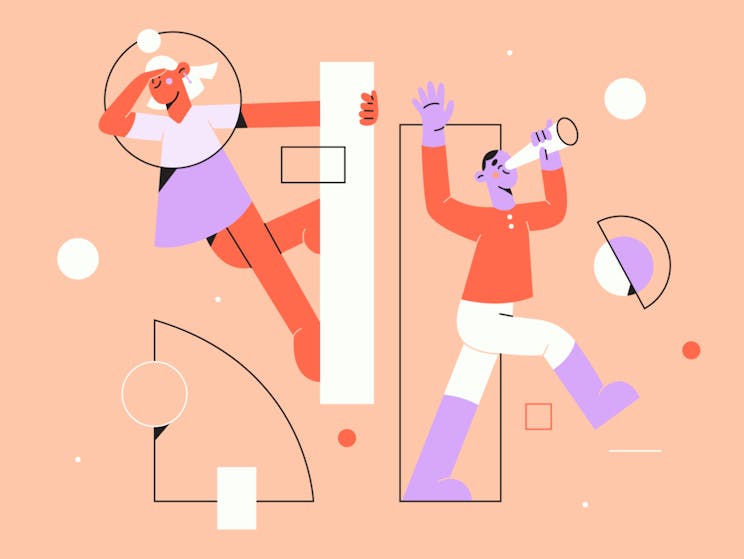 If You Could
If You Could is another job search service created by creatives, for creatives. Designers can easily register and find freelance jobs here and set up personalized email alerts for relevant projects. 
While most job listings are in the UK, occasionally, there are jobs posted elsewhere. In addition, all job postings are reviewed by It's Nice That (affiliated with If You Could) and helps amplify their reach. 
All jobs on this board are authentic, always minimum wage or higher, and excellent opportunities for designers of all levels.
Freelancing Females 
A relatively new job site, Freelancing Females, "is women cultivating each other's ability to achieve independence through our work, for a more equitable and prosperous world." 
That's a pretty great mission if you ask us!
This site lists many types of freelance jobs for designers, but you can adjust the filters to find contract, remote, retainer, or even consulting freelance gigs. Freelancing Females also includes a Facebook community of 52K members, with a considerable reach yielding hundreds of jobs posted each week. 
All talent on the network is vetted, meaning profiles are reviewed and verified to be accurate. It's also a great place to learn about freelancing as a designer; they provide tools and resources to help you get the most out of your freelance career.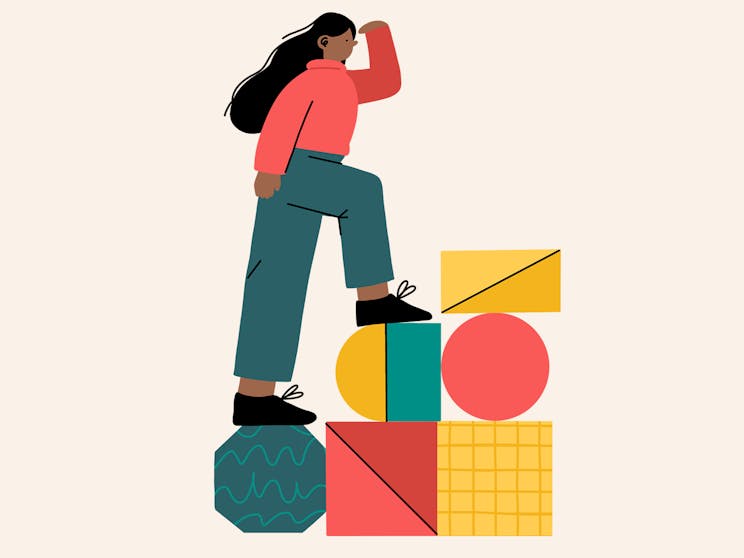 Use these freelance websites to find new jobs
While there are many different websites to find work as a freelancer, there will be some that are more well-suited to your talents and specialty. 
Once you find the best freelance website that works for you, finding new clients will be easy as pie! 
If you want to spend less time on your job search for freelance work, use a site that works for you and recommends your profile to clients. Dribbble's Freelance Job Board (available with Dribbble Pro) is a great way to get discovered by clients! 
Build your brand & unlock new 
opportunities with Dribbble Pro
Learn more now
The #1 creative community online

Exclusive access to 1000s of leads

Create an instant portfolio in minutes

Promote your goods seamlessly
Stay in the loop with Dribbble
Stay ahead of the curve with access to the latest design news and trends
Level up by being the first to know of exclusive design workshops
Unlock access to new career and freelance opportunities