Who are you?
I'm Lizeth Serrano, I'm a Graphic Designer from Hermosillo, Sonora, México. I'm the Chief Designer of Salsas Castillo, a national sauce company, and I do administrative paperwork and designs for my family's candy store Jamoncillo Serrano. I'm an illustrator of typography who finds inspiration in feelings, music, and everyday life. I often find beauty in imperfection.
What are you working on?
I'm currently working on a book cover. I can't tell the details yet, but I'm excited because I haven't worked on a book cover before. It's always an honor that people put their projects in my hands. Also, I'm working on a collaborative project named Lula & Otto, short illustrated stories of a brave girl and her bear friend, and all of their adventures.
Choose a favorite shot of yours. Why is it a favorite?
I think my favorite one is "Fighter," because, as a proud sister, I made it for my brother Israel who is a great Mixed Martial Arts fighter. I tried something a little different for this piece. I used to use thin typography when I first started, then I found inspiration in this style and tried to create a more bold lettering with a lot of personality.
Tell us about your setup. What tools did you use to create the shot (e.g. hardware, software, pens, paper, blowtorch)?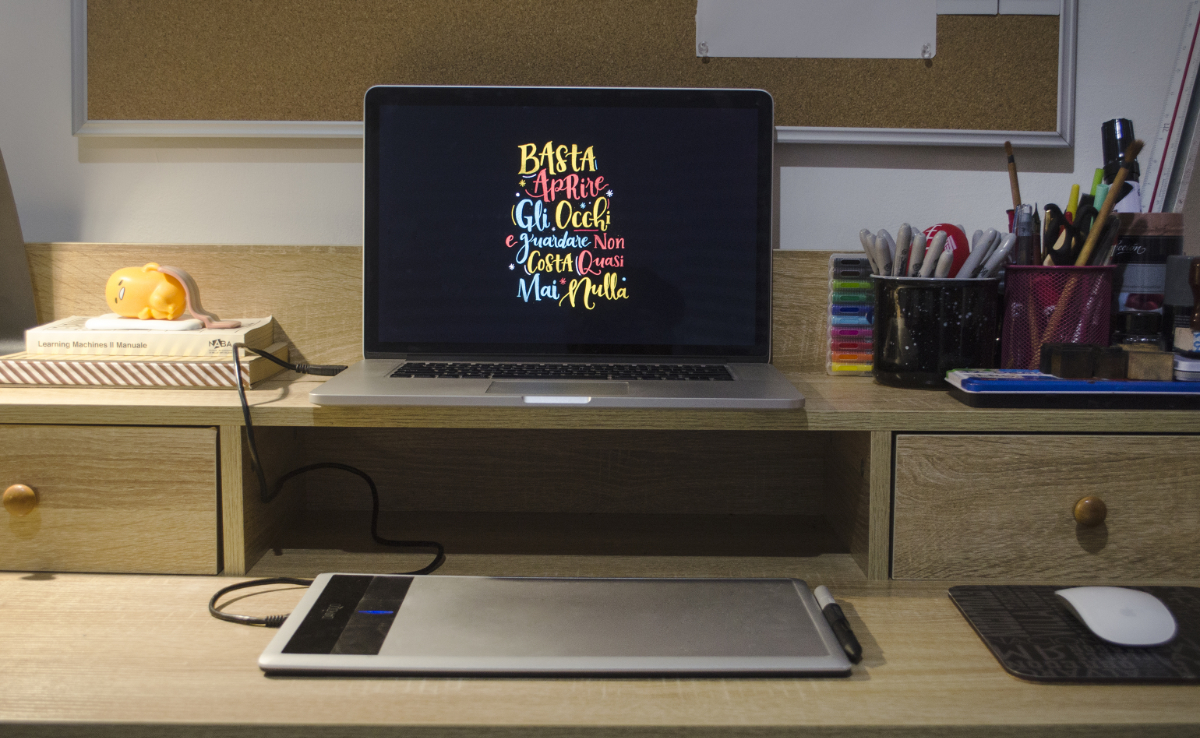 I always work on paper and pencil first, then I digitize my sketch using Adobe Photoshop and my old friend, Bamboo Wacom. I mostly work at home by night. I prefer being an observer, taking inspiration from outside and bringing all that home to create in my own space. Sidenote, that Gudetama (pictured above) is a gift from my little sister Sofía, a smart and funny girl who shares my taste for arts.
Choose a favorite shot from another Player. Why do you dig it?
My favorite shot is "A Prueba de Cupido" from Sr. Cucho, because it's one of his original characters and the story is pretty cool! It's about an accountant who found his wife cheating on him, his heart was completely broken, and he transformed into A Prueba de Cupido (Cupid-Proof.) He fights against all the little Cupids that play with the love between people. Sr. Cucho has a personal comic style that I admire because all his illustrations are always doing something, they're very dynamic. I find a lot of action, movement, and meaning in his characters. He has a unique style that I admire very much.
Find Lizeth on Dribbble, Instagram, and Twitter.
Find more Timeout stories on our blog Courtside. Have a suggestion? Contact stories@dribbble.com.