Who are you?
I'm Allie! I'm an illustrator, web designer, art director, and type nerd. I live and work in Memphis, Tennessee as senior art director at Paradigm Creative by day and as co-owner of Pretty Useful Co. by night and weekends. You can usually find me on my couch demolishing multiple seasons of murder shows and found-footage horror movies on Netflix while working.
What are you working on?
Lately, I've been working on a dog-themed brand for a software product, a medical cannabis app identity, and branding and wayfinding for a mixed-use space here in Memphis. My favorite thing about this industry is that although my tools and processes are pretty steady, the work is so different on every project I never get tired of it. I'm also (always) working on new stuff for Pretty Useful Co., we have a ton of new enamel pin designs and a very insane cryptid-themed necklace coming soon.
Choose a favorite shot of yours. Why is it a favorite?
2017 has been a terrible year in most ways, but the eclipse was one thing that (briefly) brought us all together to marvel at how small we are in the universe. A lot of my favorite personal projects are quick ideas that I execute in less than an hour and then share immediately. It's nice to remind yourself sometimes that everything you do doesn't have to be a long, drawn-out process.
Tell us about your setup. What tools did you use to create the shot (e.g. hardware, software, pens, paper, blowtorch)?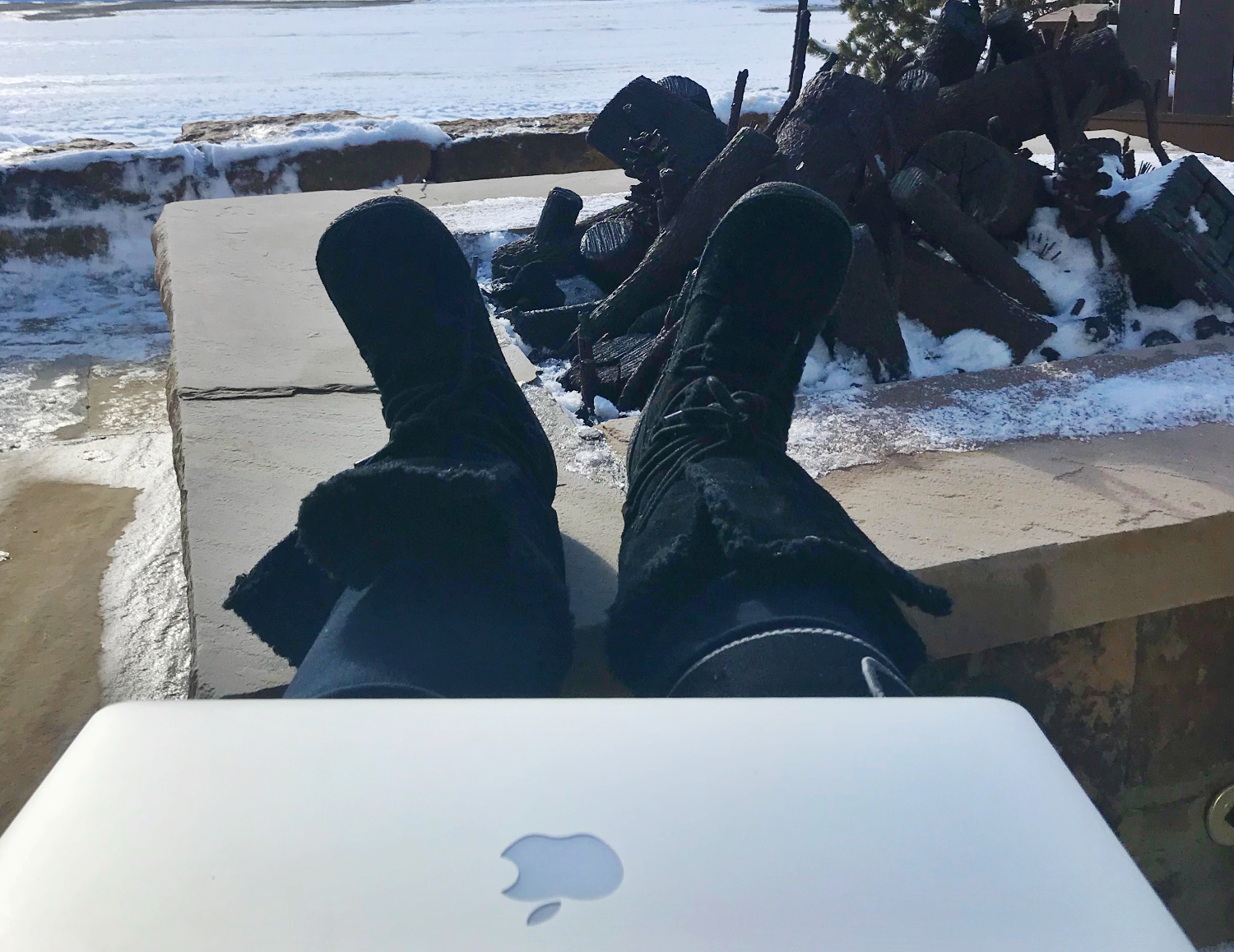 Minus the location, this is my usual setup. Just me, my MacBook Pro, and sometimes paper to scribble on. I can work anywhere, which was a bonus when my skiing plans were cut short by a snowboarder with a death wish and a resulting hyperextended knee this week.
As far as programs go my favorites are Illustrator, Photoshop and After Effects. My trackpad is basically an extension of my fingers now so I don't use a tablet for drawing, but I do want to start integrating an iPad pro + apple pen into my workflow soon to do some more painterly illustration styles.
Choose a favorite shot from another Player. Why do you dig it?
I'm a huge fan of Lauren Dickens' branding and illustration work, it's always SO on point and smart. This Better Half brand has a dark sense of humor and doesn't take itself too seriously, which is how I like to approach most things in life.
Find Allie on Dribbble, Instagram, and pretty-useful.co.
Find more Timeout stories on our blog Courtside. Have a suggestion? Contact stories@dribbble.com.