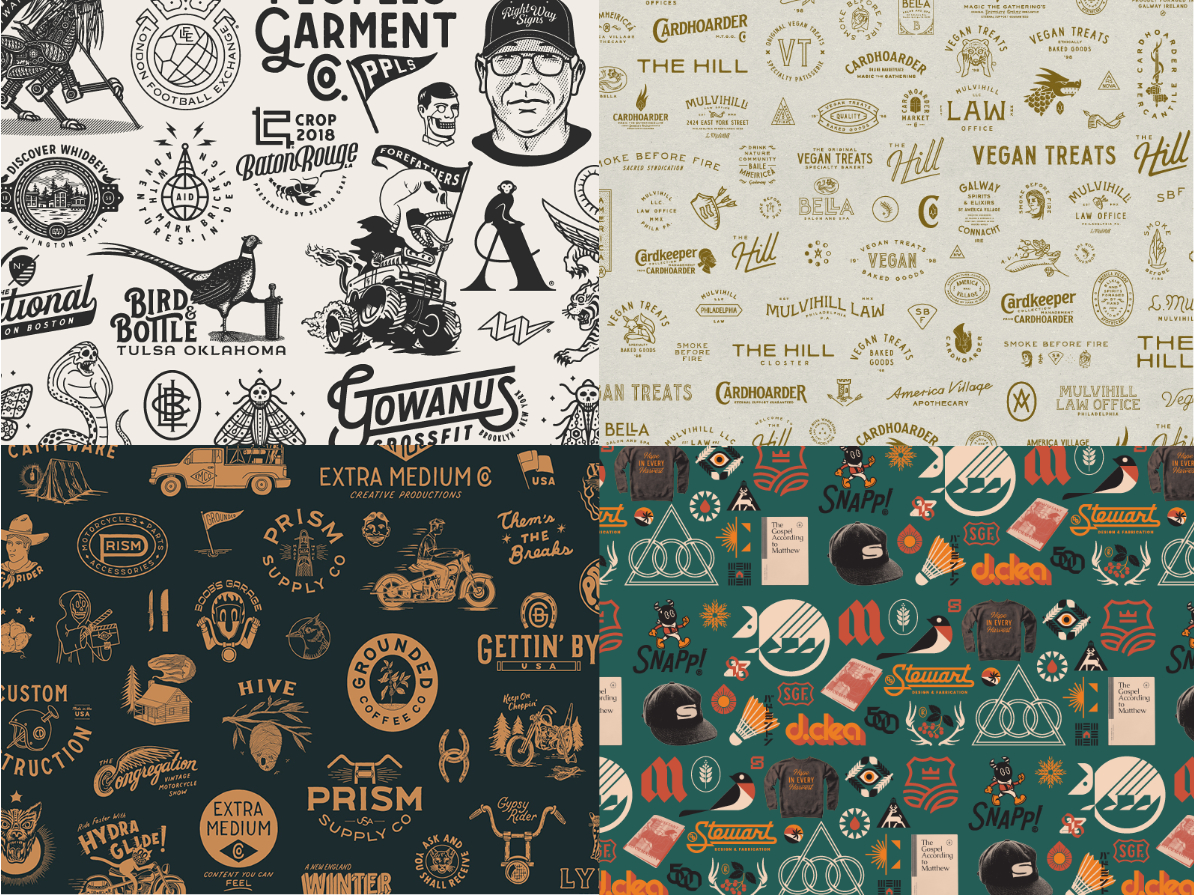 It's a great time to reflect on what's been accomplished in the last year, and our community accomplished a lot. In fact, in 2017, just about 98.7 billion pixels were Dribbbled. As we head into the new year, it's been really fun to see folks sharing their best work from 2017 in these collages. Way to go, Dribbblers, and here's to an amazing 2018.
Want to see your all your Dribbble stats for 2017? Going Pro is a great way to see how far you've come and set goals for the year.
Overtime
Dribbble's audio companion. Our official podcast.
It's our final episode of Overtime, season 2 and we're chatting with Ryan Hamrick, an independent letterer and designer, living in Austin, TX. Ryan shares how he got started with lettering back in 2011, the story behind the Curves Ahead Tour, a few lettering tricks he saves for live workshops, why he's starting an artist representation agency, and more. This week's episode is brought to you by Wix.
Jobs for Designers
What could you be working on? Below are a few of the organizations hiring on Dribbble. Check out Jobs for Designers to see the full list.
Who's New?
Please welcome our latest designers by checking out their debuts last week.
Meetups
The following Dribbble Meetups are happening soon. For the full list of upcoming meetups, visit our Meetups page.
Find more Weekly Replay stories on our blog Courtside. Have a suggestion? Contact stories@dribbble.com.