Who are you?
I'm a product designer based in Trieste, Italy. I was born in Bangladesh and raised in Italy. My passion for design began at an early age and has been fostered through my educational and professional experience. We had a PC at home, without internet, and I would use Paint to design abstract shapes and forms. I was lucky in that my school gave me opportunities to learn about various theories of visual communication, to understand how our brain sees a pattern. This experience made me realize that there is still so much to learn in graphic design, which is endless incentive for someone like me. It's why I'm a product designer.
What are you working on?
Currently, I am collaborating on a block-chain based educational platform, and we're designing the whole platform from scratch. When the project began, the CEO and CTO of Fireart Studio came all the way from California for two weeks. We discussed the product and the best initial business model. We did a ton of research on our competitors, made user personas and stories, and created mood boards (in Invision!) that inspired us to move to wireframes. The project is currently under development and will be launching soon.
Choose a favorite shot of yours. Why is it a favorite?
It was a pleasure creating this shot. I experimented with typography, colors, and spacing. The client was completely satisfied with the design solution, and it didn't need to go through any changes or iterations.
Tell us about your setup. What tools did you use to create the shot (e.g. hardware, software, pens, paper, blowtorch)?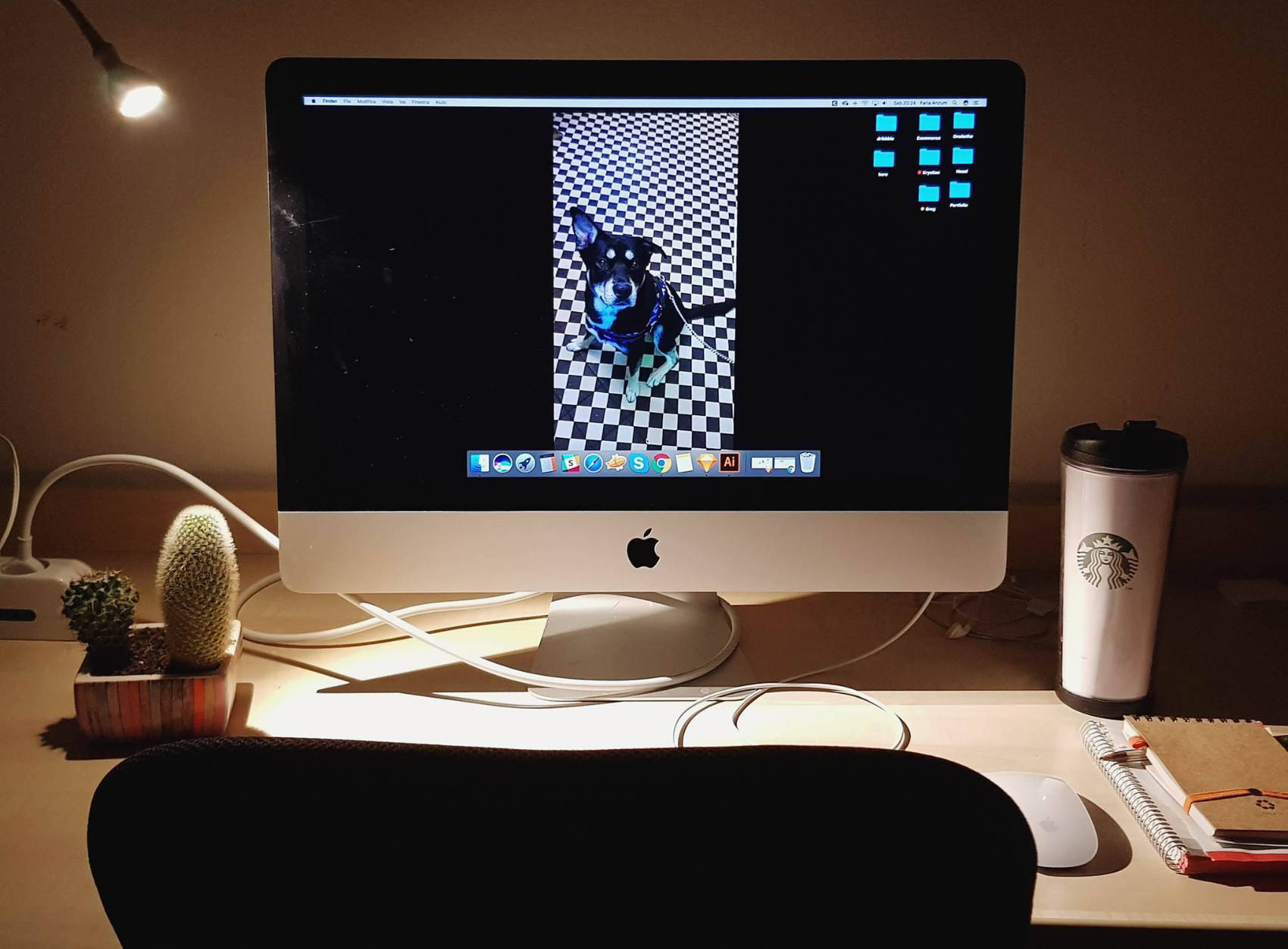 My basic setup includes: pencil, eraser, dry erase board, UI stencils, stickers, and my coffee mug and headphones. I am currently working remotely from home, and my clients come from all over the place in Europe, The United States, and India.
My process always starts with research. Instead of reinventing the wheel, I observe solutions which were made by other designers and which worked well in the real world. In those cases, I will work from that existing UX pattern. In many cases, however, I make the UX structure from scratch and test it until it works as desired.
Choose a favorite shot from another Player. Why do you dig it?
I chose this shot because Miklos Barton is my favorite designer. As you can see in this shot, all the elements and the ways they relate to each other are clean and consistent. The core focus is on functionality. The complete case study of this shot is even more interesting.
Find Faria on Dribbble, Instagram, and Twitter.
Find more Timeout stories on our blog Courtside. Have a suggestion? Contact stories@dribbble.com.