Timeout: Eldar Khalibauri
Who are you?
I'm Eldar Khalibauri, a self-taught designer and illustrator. I'm originally from a small country called Georgia. I've been on Dribbble since 2015 and I've found it to be a huge source of inspiration. This community is a great way to further develop of ourselves as designers, exchanging feedback from other talented people.
What are you working on?
Right now I'm working in Tbilis, for DDB Georgia as a full-time graphic designer on different types of projects. I'm always trying to keep a good balance between full-time, freelance and personal work.
Choose a favorite shot of yours. Why is it a favorite?
It was such a pleasure to work on this shot, so much fun. I'm always trying different tricks, and for this icon, I experimented and found that the field of depth worked perfectly in a new way.
Tell us about your setup. What tools did you use to create the shot (e.g. hardware, software, pens, paper, blowtorch)?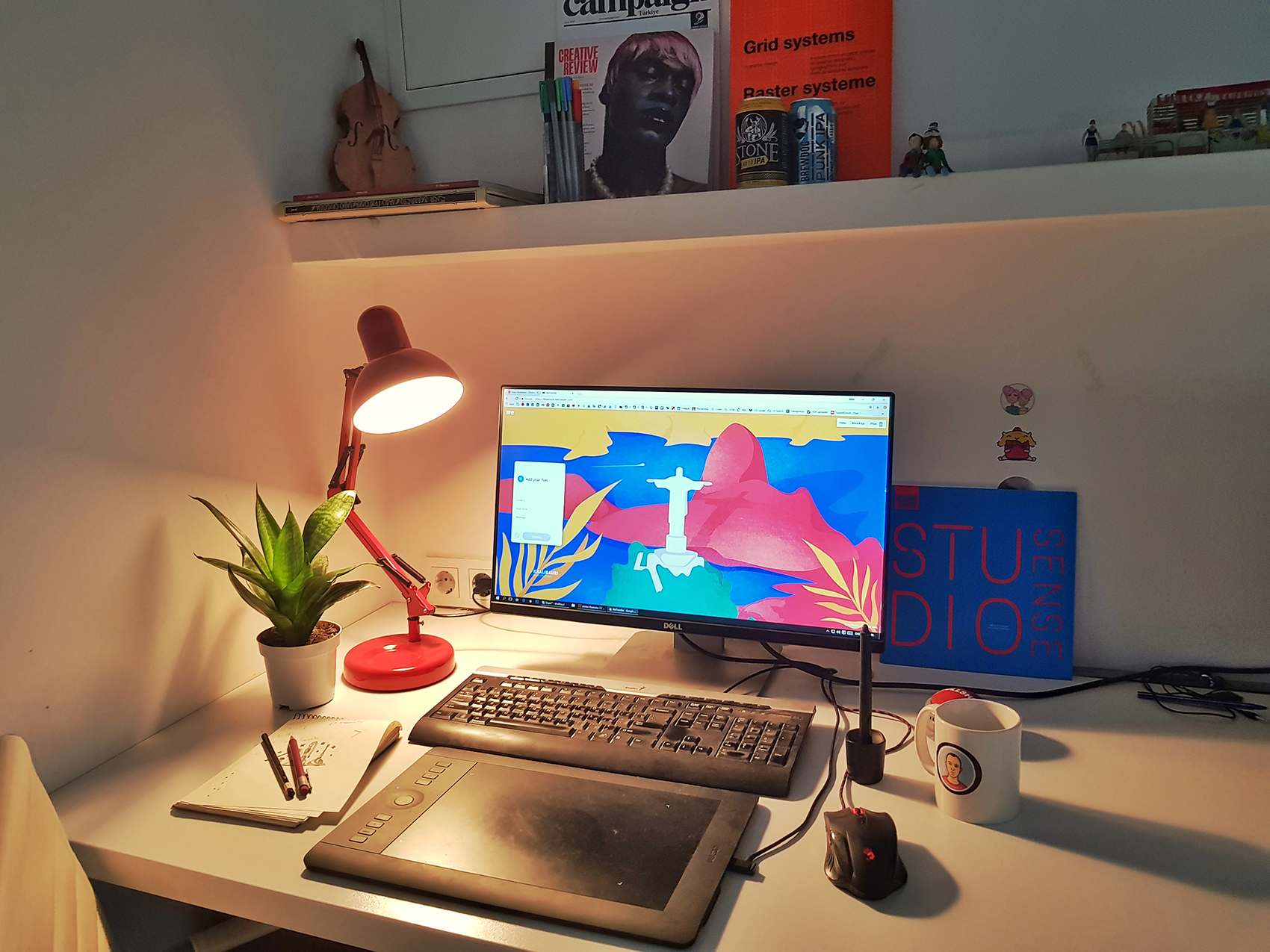 The main weapon of choice is Adobe Illustrator. For sketching, I use regular wooden pencils and my sketchbook, which can be found everywhere, even in my car glovebox. I work primarily with my laptop at home and with a regular PC at the office.
Choose a favorite shot from another Player. Why do you dig it?
It's pretty hard to choose a single favorite shot, but one of my favorite accounts to follow is DKNG, a design studio based in LA. These types of illustrations always inspire me. Such good stuff!
Find Eldar on Dribbble, Instagram, and Facebook.
Find more Timeout stories on our blog Courtside. Have a suggestion? Contact stories@dribbble.com.