Who are you?
I'm a UX designer and illustrator originally from Hong Kong, now living in the Seattle area of Washington, where it's very rainy most of the year. I switched to design from a science path back in college view that as one of the best decisions I have made. When I started, I had very little knowledge about what a designer does— all I knew is that I enjoyed art. But the more I learned, the more I began to feel passionate about what I do and at home in the design industry. I feel so privileged to work on complex problems and tackle them with creativity every day at Microsoft.
What are you working on?
I work with a small design studio made up of researchers and designers on Azure, a cloud computing service created by Microsoft. It's seen explosive growth and is very technically challenging. I'm constantly challenged to learn new things.
I also do freelance illustration outside of my day job, and have worked on my writing by posting on all things design on Medium. One of the things that I am grateful for is that when I was starting to explore design as a potential career, there were people in my life that helped me to gauge whether that was a possibility for me. That's how I see my blog now: a way to give back to those that are still learning about design. I also see communication as a crucial trait for a successful designer and professional, and writing is one of the ways I can exercise this skill.
Choose a favorite shot of yours. Why is it a favorite?
This shot is part of a series of illustrations done for a weather app concept that uses various animals depending on the weather condition, done about three years ago. The idea is that most people check the weather every day, so why not make the experience of checking the weather more fun? There's an element of surprise and lightheartedness that I appreciate in services I use daily, so this is something that was on my mind at the time.
Tell us about your setup. What tools did you use to create the shot (e.g. hardware, software, pens, paper, blowtorch)?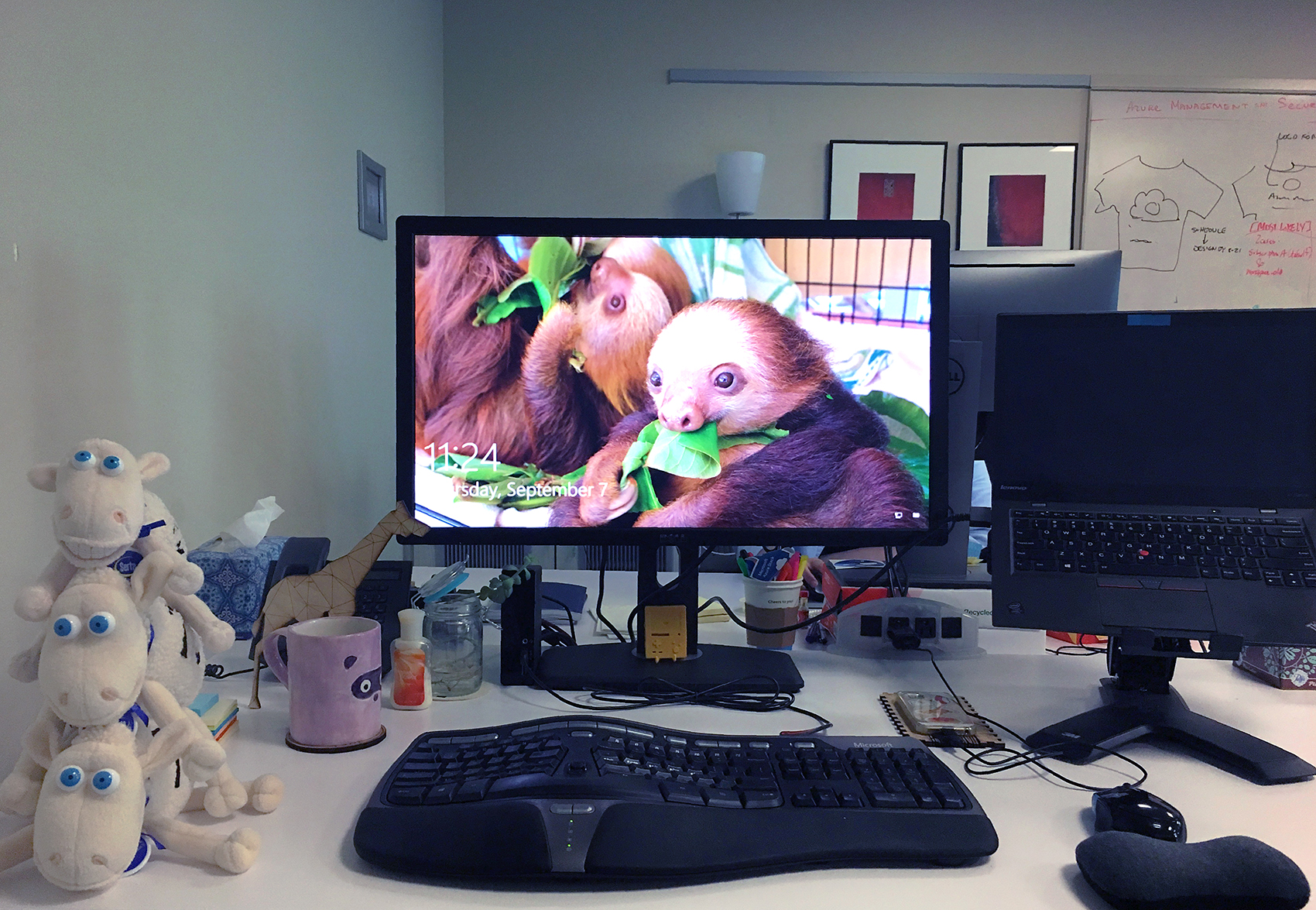 Illustrator, Photoshop, Principle, and various 3D tools such as Maya, Blender, and Voxel. I also like getting away from my screen to paint during my free time. I do my best work late night or in the mornings, in a bright, clean environment, and always with a cup of tea nearby. I try to stay inspired by listening to NPR's various podcasts or listening to TED talks.
Choose a favorite shot from another Player. Why do you dig it?
I have been on the lookout for illustration inspiration, and this is a difficult question as there are so many talented folks here on Dribbble. Jofan has a great set of shots that showcase how color, texture, and loose shapes can tell a compelling story. I have a soft spot for organic lines in illustration, as I am also interested in traditional animation where everything was hand-drawn— which allows for the illustrator to show their own style strongly. Jofan's shot is an excellent example of a something that can evoke curiosity in the viewer.
Find Joanna on Dribbble, Medium, or check out her book on UX design on Amazon.
Find more Timeout stories on our blog Courtside. Have a suggestion? Contact stories@dribbble.com.