Who are you?
I'm an illustrator from Germany and am currently living in Hamburg, where it's always raining (or at least it feels like it). I am soon graduating from studying Illustration at HAW Hamburg. Alongside studying I've worked freelance on books, magazines, as well as on short animated gifs and am looking forward to doing this full-time. Besides drawing, I love books, rainy days, and exploring new places.
What are you working on?
I just finished working on my master thesis project, which is a picture book about different types of forests. It's something I've always wanted to do as I've been always fascinated by forests and all the plants and animals there, and I find it really interesting how different forests can be. Nevertheless, it was a really time-consuming project and I spent a lot of time at my desk, so for the rest of the summer I plan to relax a bit and spend as much time as possible away from my computer.
Choose a favorite shot of yours. Why is it a favorite?
I did this illustration last year for an ocean-themed sticker book, which was really fun to work on. It also gave me a chance to work with brighter colors than I usually do, and I'm really happy with the outcome.
Tell us about your setup. What tools did you use to create the shot (e.g. hardware, software, pens, paper, blowtorch)?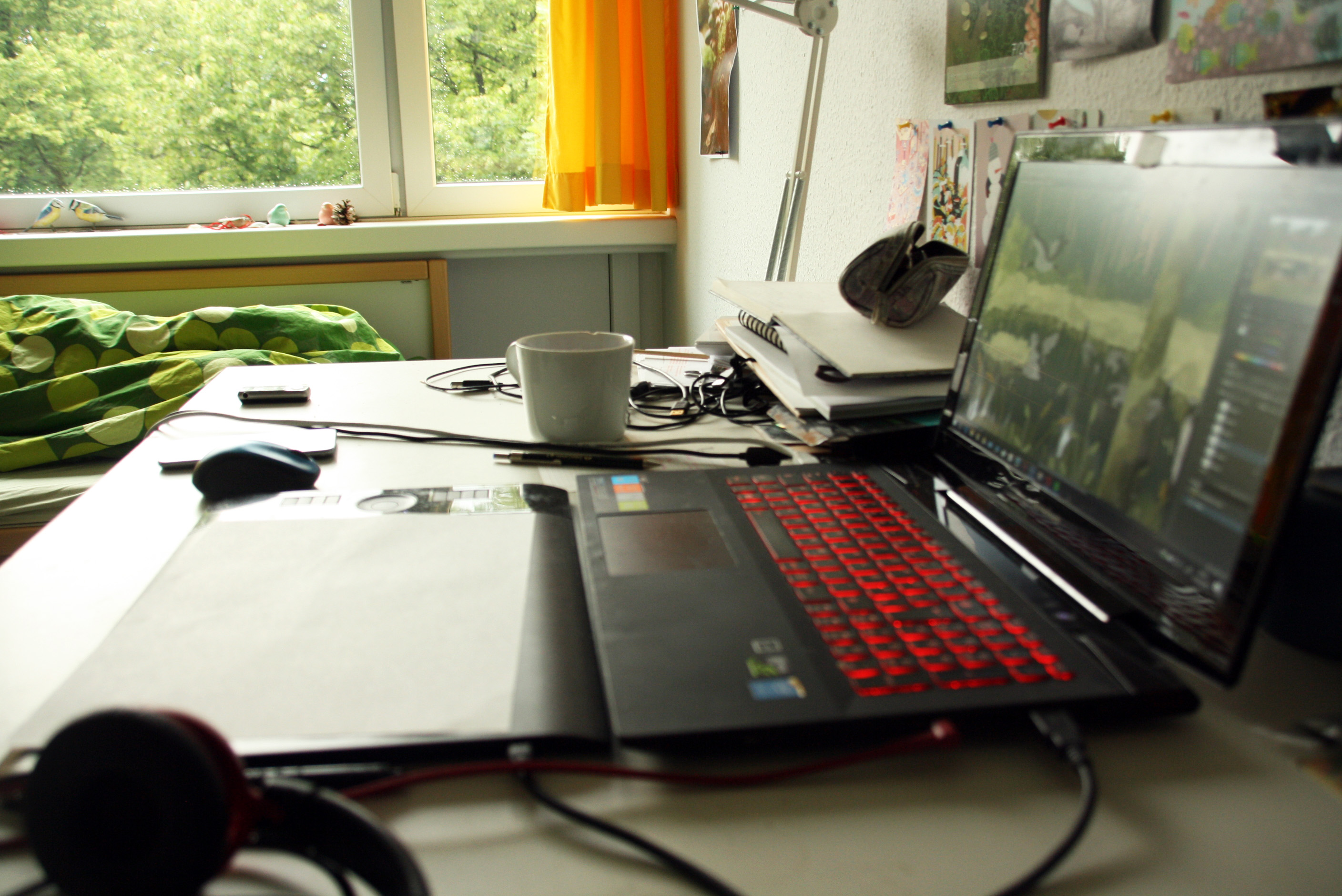 I usually work on my laptop with Adobe Photoshop CS6 and a Wacom Intuos 4 graphics tablet. I still have a sketchbook beside my computer for rough composition sketches, but the main portion of my work is being done completely digitally, as I can work faster this way and it's easier to change things afterward.
Choose a favorite shot from another Player. Why do you dig it?
I really love the work of Owen Davey for his simple shapes and balanced color schemes. I especially love this one, as I love both ancient mythology and birds.
Find Lara on Dribbble, Instagram, and on cargocollective.
Find more Interviews stories on our blog Courtside. Have a suggestion? Contact stories@dribbble.com.