Join the crew from MetaLab and the local design community on June 21st for another fantastic Dribbble Meetup! Hosted at Famous Original with fantastic NY style pizza, Dribbblers can come out to enjoy a slice or two, some tasty brews, and converstaion with great folks!
In advance of the meetup, we spoke with the MetaLab folks about the design scene in Victoria.
Tell us what you love about Victoria.
Victoria is a bit of a fairytale city. It's on an island, and on the ocean, so the city is surrounded by coastline, beaches, and dense forests. In only takes a few minutes to get out of the city center and into nature, and wherever you are, you can see snow-capped mountains in the distance. Often in the summer, you can watch little sailboats race a few hundred feet from shore. It's a bit like the setting of a movie - it's no coincidence that they film lots of movies here!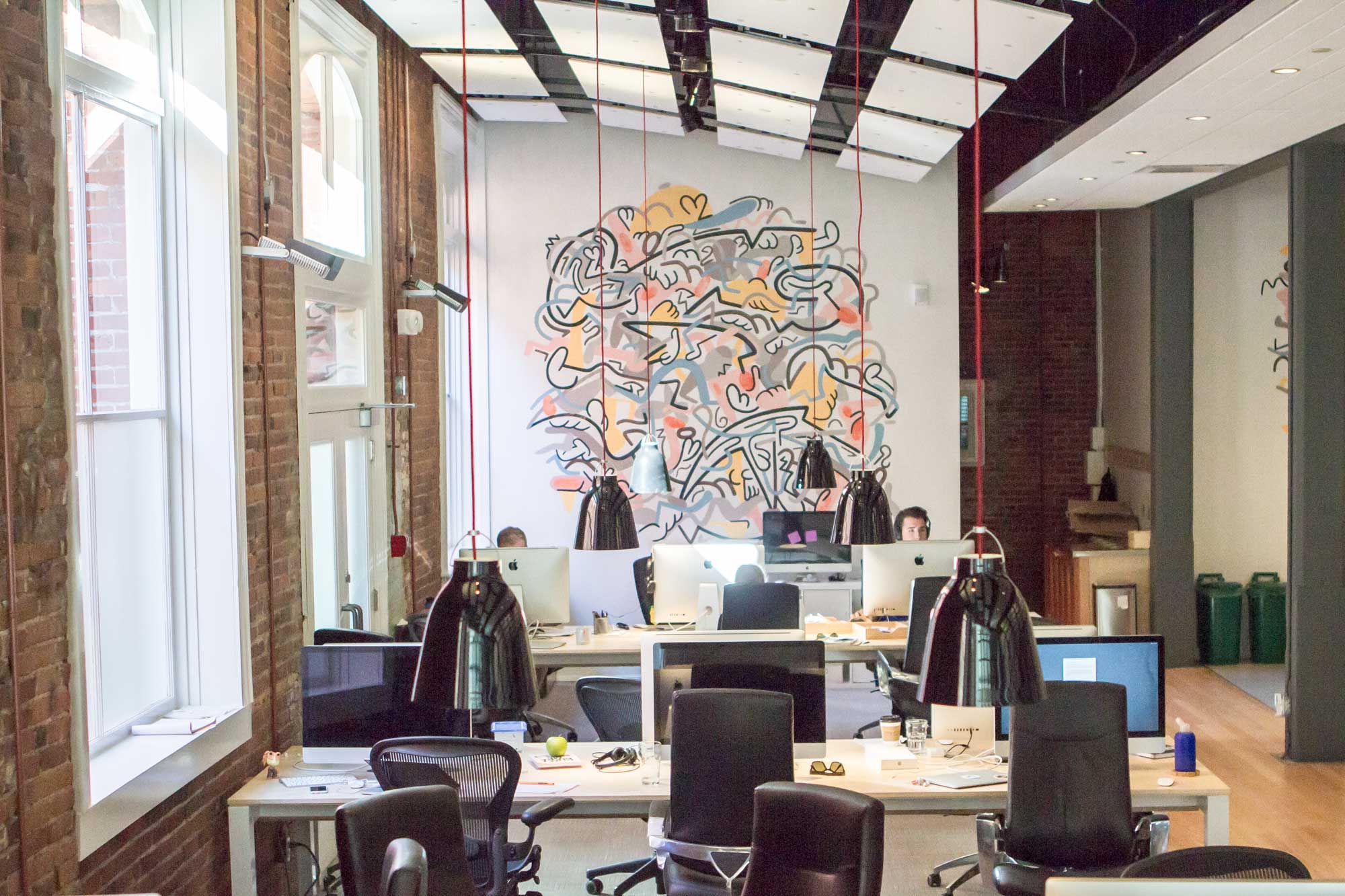 Tell us where you work, in relation to the rest of Victoria.
MetaLab is a digital product agency. We currently have offices in downtown Victoria and Vancouver, as well as a wealth of remote teammates living all over the world. The Victoria office is situated downtown in a big brick heritage building. A few seconds walk from the office are cobblestone streets, a quaint blue bridge, and float planes landing in the harbour; seriously!
Tell us about the Victoria design scene.
The Victoria design scene is small, but mighty! MetaLab, as well as Flow and Pixel Union, are all part of the same ecosystem - Tiny. Beyond that, there are dozens of startups, advertising, and consulting agencies focused on a breadth of design related tasks. For example, Stocksy's offices are just a few steps from MetaLab!
Choose three shots from Victoria Dribbblers you admire and tell us what you like about each one.
Pet's in Space by Marcus Farrell, above left.
I've always liked Marcus' work, and you can't beat dogs in space!
Notarize For Business by Jonah Grindler, above center.
Notarize is a delightful product where you would not expect a delightful product to be. Jonah and the team have been cranking out amazing work for this startup!
Tour Poster by Matthew Fleming, above right.
Matthew's work is so nice. I love the colors he uses and mood he creates within each illustration!
Can't make it on Wednesday, June 21st? You're in luck! There's a Vancouver Dribbble Meetup coming right up with the MetaLab team across the water! Find MetaLab on Dribbble, Twitter and at metalabdesign.com.
Ready to start your own Dribbble Meetup? Details at Dribbble Meetups.
Find more Meetups stories on our blog Courtside. Have a suggestion? Contact stories@dribbble.com.