Who are you?
I'm Jody Heavener, of course. I come from the rainy Canadian west coast, Victoria BC.
By day I work as a programmer at the amazing company where this Timeout exists, Dribbble, but when you spend as much time as I do in front of screens it's always nice, even therapeutic, to pull out some paper and draw. That's why I've taken up this hobby of hand lettering. I say hand lettering, but it's really any form of type on paper: calligraphy, blackletter, pointillism, and newer-age (faux, if you will) lettering. It's all fun.
What are you working on?
Depending on the day and how much free time I have I'll either draw in a blank notebook or do a larger piece on archival paper. I grew up listening to a lot of 2000s pop punk/emo bands (and I try not to subscribe to cliche coffee quotes) so most of my lettering pieces are just selections of angsty lyrics.
Choose a favorite shot of yours. Why is it a favorite?
This is a more recent piece that I did for someone close to me. It's from a Bright Eyes track called "Lime Tree", and the lyrics represent an unfortunate time in years past. It was also an opportunity for me to try out a new, free-flowing lettering style inspired by Stephanie Baxter.
Tell us about your setup. What tools did you use to create the shot (e.g. hardware, software, pens, paper, blowtorch)?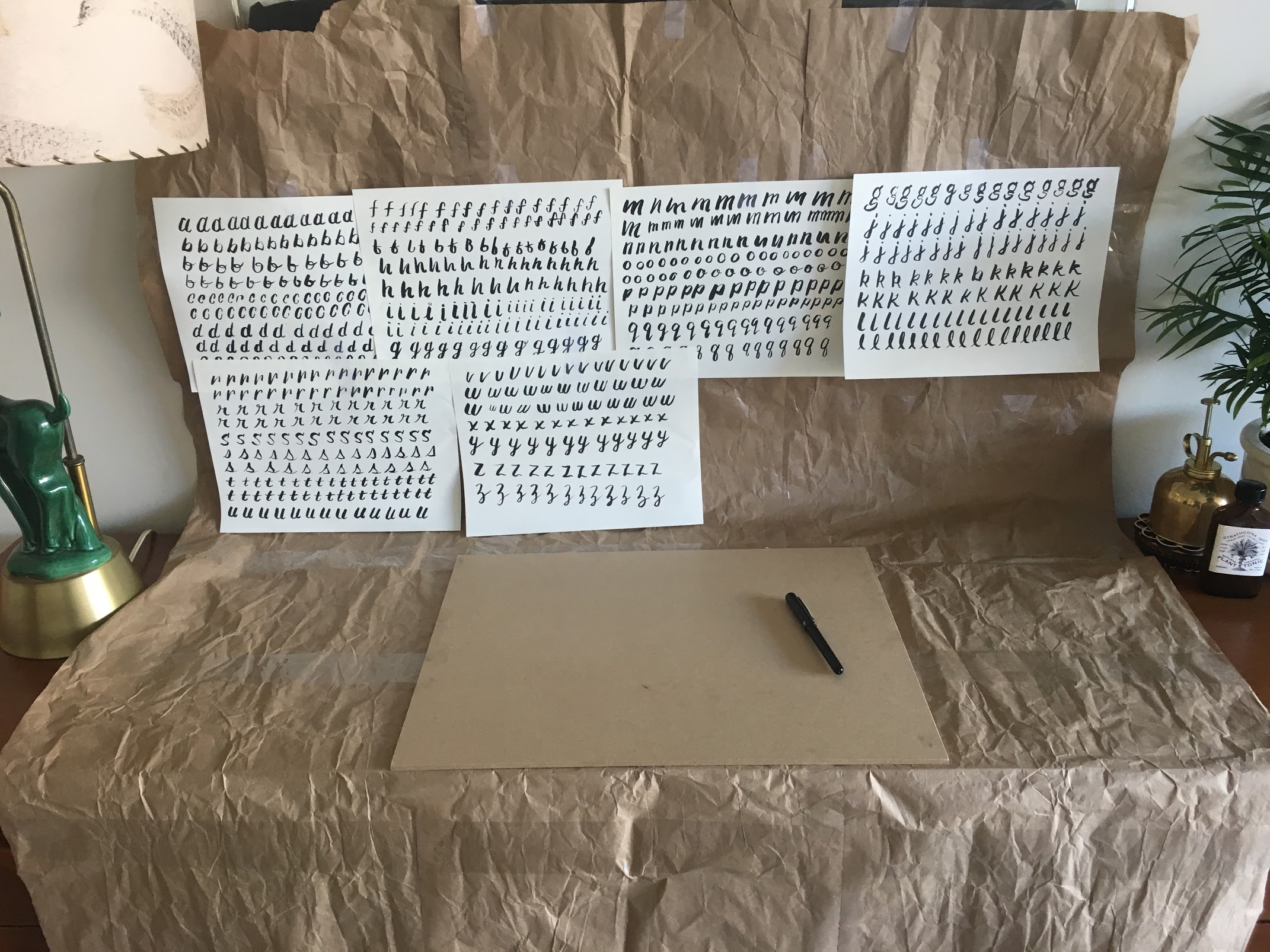 The tools I use entirely depend on the style of lettering I'm doing. If it's blackletter I'll use a parallel pen, calligraphy will involve various nibs and an oblique holder, and general lettering can require a slew of brush, fine-tip, and chisel pens.
My go-to supplies are my Staedtler Mars Lead Pointer, Tombow Fudenosuke Brush Pens, and of course a variety of Micron Pens. I'll occasionally take a trip to my local art supply store to pick up something new and exciting.
Choose a favorite shot from another Player. Why do you dig it?
Mateusz has long been my greatest inspiration. His finesse and fine detail result in some of the most beautiful pieces I've ever seen, and I'd be lying if I said I didn't occasionally try to mimic his style to a few things I've worked on.
Find Jody on Dribbble, Instagram, and GitHub.
Find more Timeout stories on our blog Courtside. Have a suggestion? Contact stories@dribbble.com.