Pep Rally: Poznań, Poland
Join designers in Poznań, Poland on April 20th for another fantastic Dribbble Meetup! Attendees will enjoy presentations from industry leaders, such as Michal Roszyk of tonik studios, Jacek Samsel, and Łukasz Pachytel and Marta Stachecka, both of Netguru. A learning and networking opportunity, with beer and pizza to boot.
In advance of the meetup, we spoke with the Netguru folks about the design scene in Poznań.
Tell us what you love about Poznań.
Poznań has everything that people working in our industry want: talented specialists, good infrastructure, entrepreneurial spirit, buzzing nightlife and foodie-friendly restaurants and cáfes. It also offers rich cultural experiences and activities for sports lovers. Last but not least, Poznań's location is amazing – the train journey both to Warsaw and Berlin is under three hours. Perfect for business trips and a weekend getaway.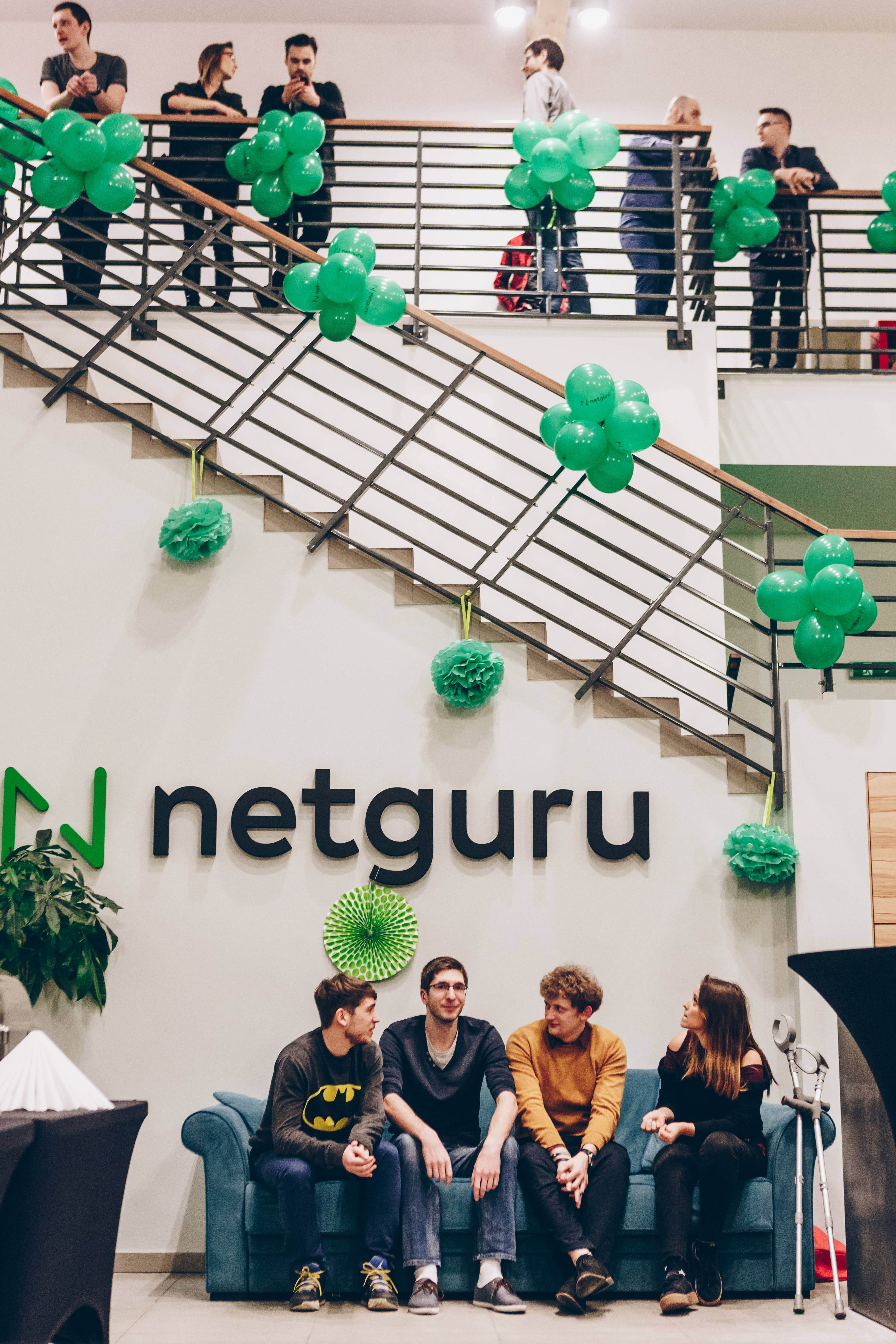 Tell us where you work, in relation to the rest of Poznań.
Our headquarters is a massive venue located in a revamped historical building, located within walking distance of Poznań's old square. We provide a creative environment where our team can build and design amazing apps. They especially love the chillout room with table football, video games, and comfy beanbags, where they can have some fun and give their eyes some time off from the screen. The neighborhood offers plenty of trendy cáfes and restaurants for all the foodies.
Tell us about the Poznań design scene.
Poznań's design scene is a thriving and dynamically growing industry. With a great talent pool, Poznań is home for many skilled designers, whose projects are recognized on the global design scene. That's why there are so many initiatives to support the local community: TipiUX, Poznań Design Days and now Dribbble Meetup, to name a few.
Choose three shots from Poznań Dribbblers you admire and tell us what you like about each one.
CSS Peeper - Homepage LIVE by David Mlynarz, above left.
A product for designers by designers. It is a great tool designed with love for other creators.
Website animation by Mik Skuza for tonik, above center.
We love the elegance and well-designed style. Using Principle for animation makes the impression even better.
KISS MY AIRS by Jacek Janiczak, above right.
This is a great tribute to Tinker Hatfield. Colors and execution of the project are top-notch!
Can't make it on Thursday, April 20? Find Netguru on Dribbble, Twitter and at netguru.co.
Ready to start your own Dribbble Meetup? Details at Dribbble Meetups.
Find more Meetups stories on our blog Courtside. Have a suggestion? Contact stories@dribbble.com.